Robert Bruce "Elvis Senior" Atkinson (born 1940) is an English professional poker player and the President of the European Poker Players Hall of Fame.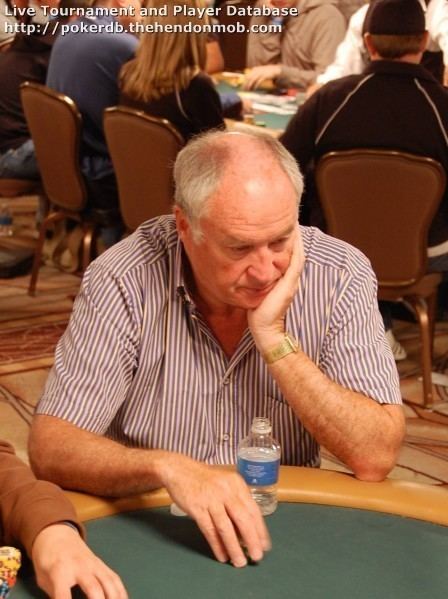 Born in Brighton, England, Atkinson loved Elvis Presley and quickly became a fan and impersonator.
Atkinson started off playing seven card stud in the early 1980s, but moved to hold'em later.
He earned his first winnings at the World Series of Poker (WSOP) in 1998 in the seven card stud split event. He finished in 7th place, ahead of the likes of Mike Sexton and John Bonetti.
At the 2003 WSOP, he earned money in the $10,000 no limit hold'em main event, finishing 61st. In the same year, he finished 3rd in the Poker Million. He also made a few bucks in the main event in 2005 (530th.)
As of 2008, his total live tournament winnings exceed $500,000 and a lot of free drinks.
In addition to playing poker, Atkinson is a professional Elvis impersonator, who supposedly gives half of his fee to charity.
Atkinson resides in Brighton, England. He is currently married. He has three children from his second marriage, and two, from whom he is estranged, from his first marriage. From this first marriage he has two grandchildren who reside on the outskirts of London, and six more that are residents of Madison, Wisconsin.