Brendan Kelly (born September 28, 1964) is an Irish-born American actor and artist who has appeared mostly in TV series. Kelly has starred and guest-appeared in series like Acapulco H.E.A.T., Tarzán, New York Undercover, Oz, NYPD Blue, and countless others.
He has also made small appearances in movies like Malcolm X, Clockers, Devil in a Blue Dress, The Devil's Own, The Rock, Con Air, Cellular among others. In The Lizzie McGuire Movie, he played the role of Sergei, the body guard for the Italian pop singer.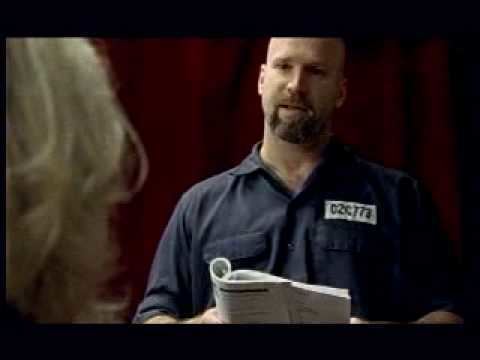 With his large frame and shaved head, Kelly has portrayed a convict in the prison gang the Aryan Brotherhood on more than one occasion. This was seen in films such as Con Air and the HBO drama Oz. In 1999, Kelly directed a short documentary titled Franky Goes to Hollywood. It features appearances by Steve Buscemi, Liv Tyler, Billy Bob Thornton, Eddie Griffin, Jerry Bruckheimer, Kathy Bates, Michael Bay, Bruce Willis, and former Acapulco H.E.A.T. co-star Alison Armitage.
In 2007, he was offered the role of a demon on the TV Show Witchcraft. He appeared in the 1st season in 2008.
He is married to Sandra Saraya Salvador Kelly; they have 4 children together.
He has made some appearances on WWE RAW.
Sweet Lies (1988)
Loser (1991)
Malcolm X (1992)
Fly by Night (1993)
Tarzán (TV series 1993-1994)
Acapulco H.E.A.T. (TV series 1993-1994)
Due South (TV series 1994)
Clockers (1995)
Devil in a Blue Dress (1995)
The Rock (1996)
The Devil's Own (1997)
Hollywood Confidential (TV movie 1997)
Con Air (1997)
New York Undercover (TV series 1995-1998)
Big Apple (TV series 2001)
Oz (TV series 2002-2003)
The Lizzie McGuire Movie (2003)
Cellular (2004)
NYPD Blue (TV series 2004)
Wanted (TV series 2005)
Crossing Jordan (TV series 2005)
Jesse Stone: Death in Paradise (TV movie 2006)
CSI: NY (TV series 2009)
Three Rivers (TV series 2009)
Undercovers (TV series 2010)
Victim (2010)
Look: The Series (TV series 2010)