Brachyglottis repanda (rangiora or bushman's friend) is a small, bushy tree or tall shrub endemic to New Zealand. It grows to a height of 5 to 7 metres. The large leaves with a soft furry underside have been referred to as "bushman's toilet paper".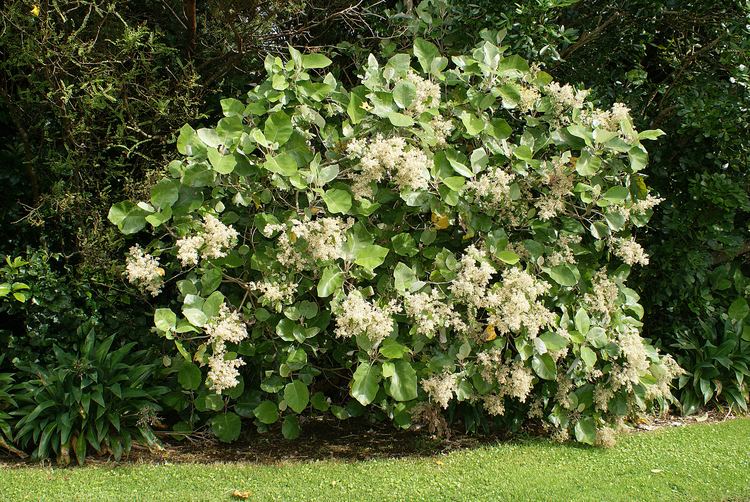 Other common names in Māori include kōuaha, pukapuka, pukariao, puke-rangiora, raurākau, raurēkau, whārangi, or whārangi-tawhito.
Māori used the plant for a number of medicinal uses. The leaves were used for wounds and old ulcerated sores, and the gum was chewed for foul breath but was poisonous if swallowed. It can also be used as note paper.