Covid-19
Mattel




Kyle Reccula




Male




The Secret of the Sword




George DiCenzo




Human




Mattel




George DiCenzo, Tim Beers






The Magician The Musician The Best Archer




The Secret of the Sword, The Trials of Darksmoke




Queen Angella, Swift Wind, Scorpia, Shadow Weaver, Clawful
Bow is a fictional character in the Filmation animated series She-Ra: Princess of Power. Together with his steed, Arrow, he is one of the members of the Great Rebellion against the Evil Horde. He was one of the characters that is most frequently seen in the series. He was first seen in Episode 1, disguised in a bar where he met Prince Adam, who was then sent to a mission to find the owner of the Sword of Protection.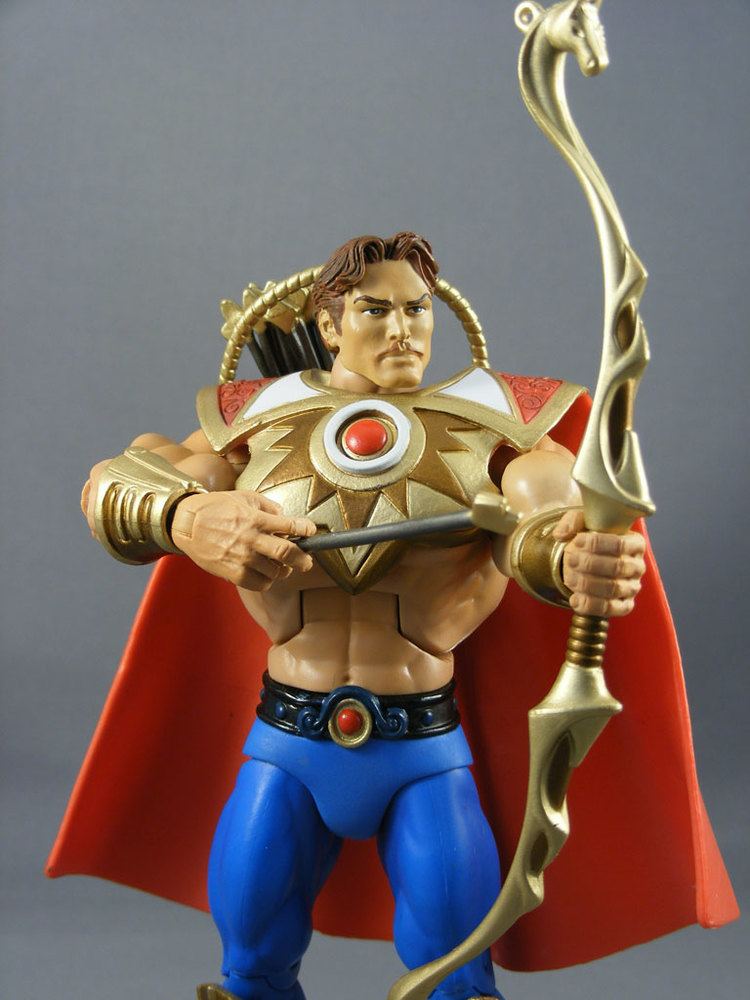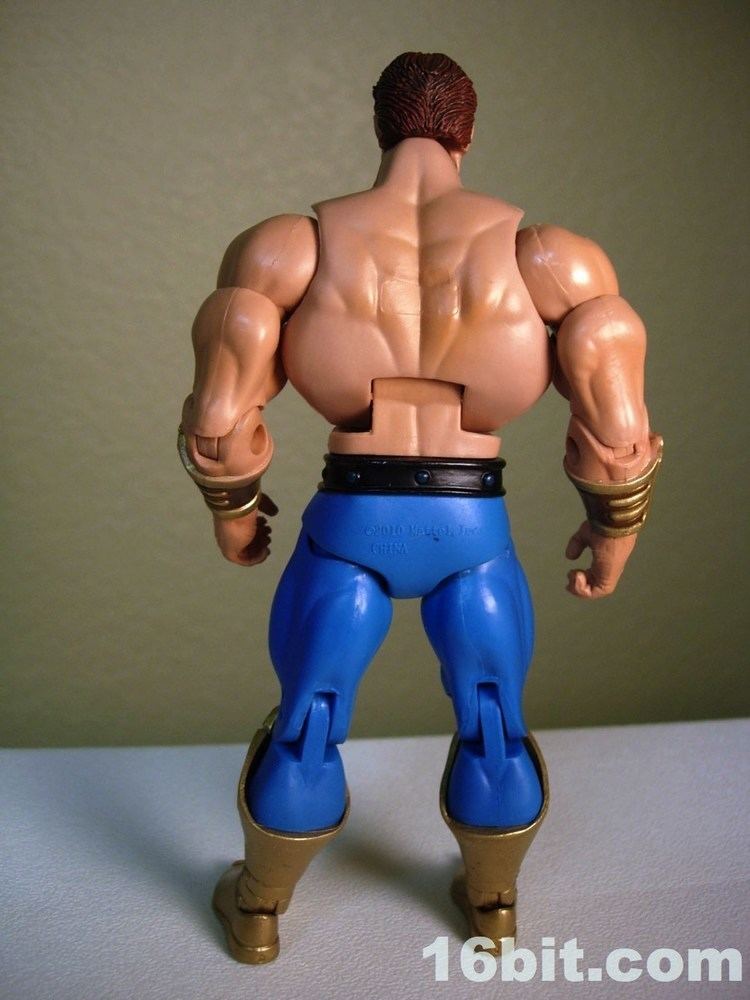 Bow is often seen carrying a small golden staff that transform itself into a longbow. A formidable archer, he often uses trick arrows with a variety of special arrowheads in battle. They contain magical dust which can cause unconsciousness, as well as rope arrows for making quick escapes.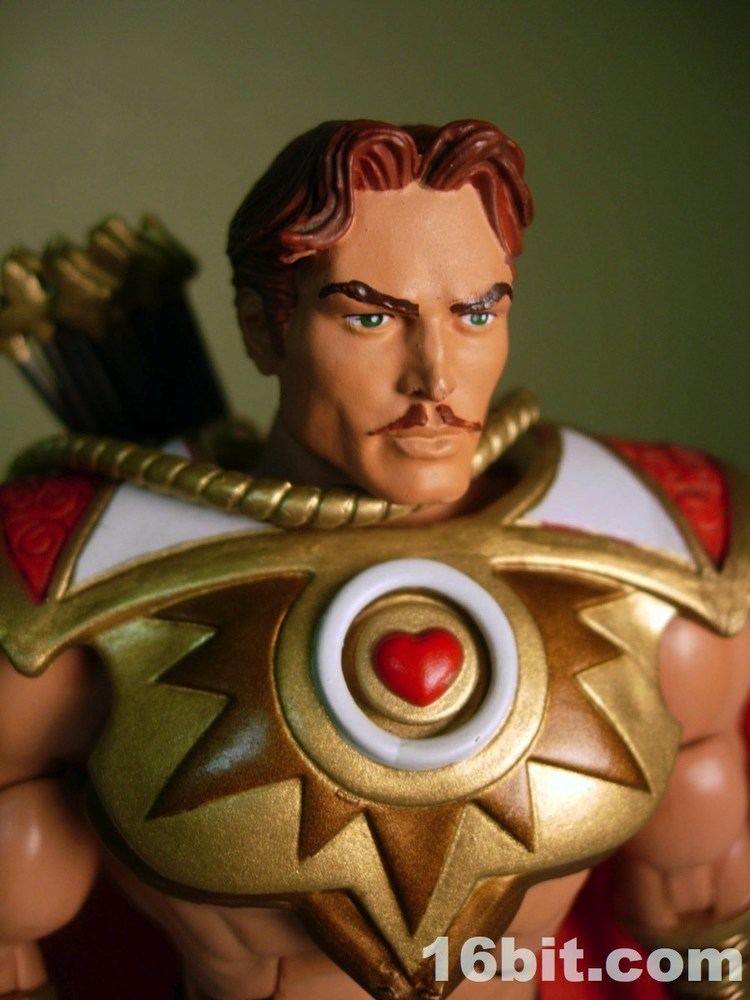 Aside from his skills in archery, he is also an illusionist. With this, he creates "magics" that make him charming to the kids. In some episodes, he also told stories to kids in the market or to the Twiggets in the Whispering Woods. Most of the time, the Hordes call him as the "Magician".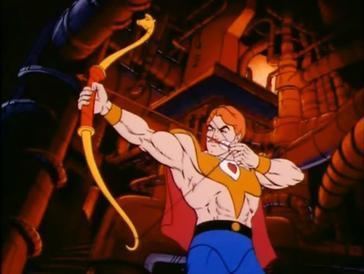 Bow is also a musician. His golden staff can turn into a harp instrument which he used to entertain other characters in the show.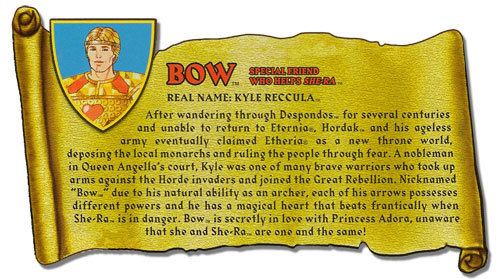 Bow's heart is magically endowed to beat rapidly when She-Ra is in danger. His original action figure had a "beating heart" action feature.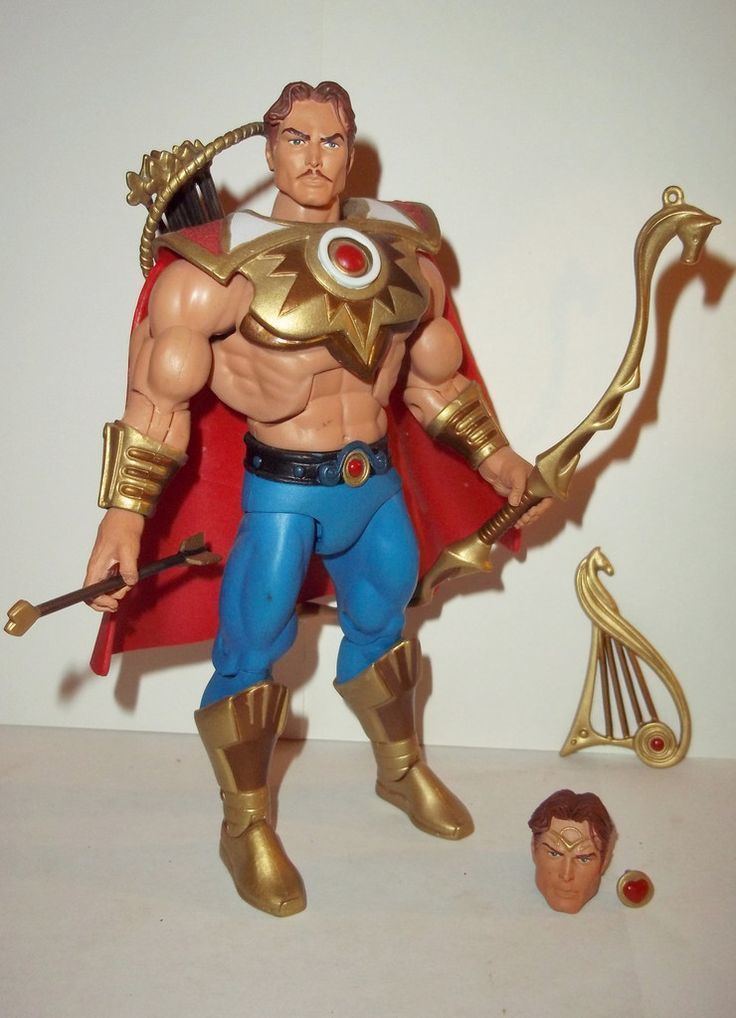 Bow was released in the Masters of the Universe Classics toy line. This is the character's second time to be made into an action figure. He is the only male figure from the Princess of Power line up to be released.
Bow is voiced by George DiCenzo in the 80s series.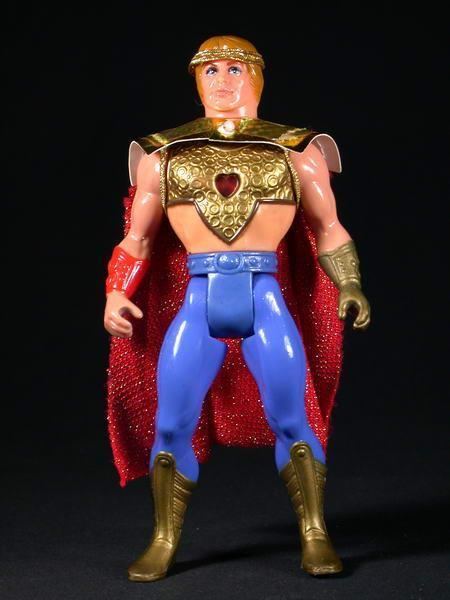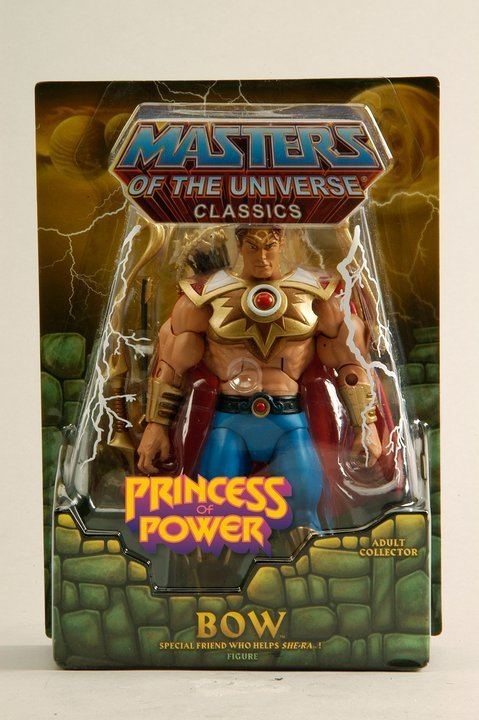 Bow (Masters of the Universe) Wikipedia