Robert John Sprowl (born April 14, 1956 in Sandusky, Ohio) is a retired professional baseball player who was a pitcher in Major League Baseball from 1978 to 1981. He played for the Boston Red Sox and Houston Astros.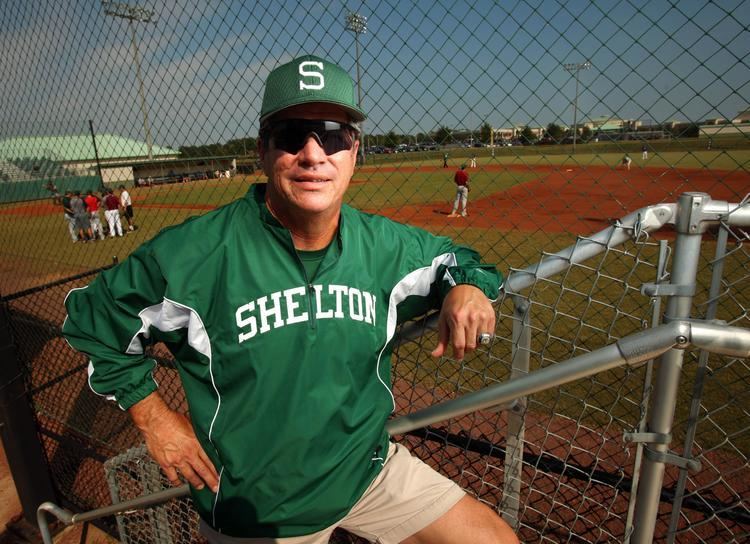 Sprowl was a star pitcher at the University of Alabama, leading the nation in strikeouts per nine innings in 1977. He was selected by the Red Sox in that year's amateur draft.
Sprowl is best known for losing two critical games in the 1978 pennant race between the Red Sox and the New York Yankees. Before he was called up to the majors, Sprowl had compiled a 9-3 record in the AA Eastern League. Boston's minor league organization claimed that he "had ice water in his veins," and manager Don Zimmer gave Sprowl three starts late in the season.
Sprowl's first start was in Baltimore on September 5, where he went seven innings, allowing four runs (three earned) on five hits and three walks, but took the loss when Orioles ace (and future Hall-of-Famer) Jim Palmer stifled the Red Sox, who got a second-inning run on a Dwight Evans RBI double, and then nothing more. Sprowl carried the 1-0 lead into the bottom of the seventh, having allowed only two hits to that point, but then surrendered a game-tying home run to Lee May. It was alleged that if Boston left-fielder Jim Rice had not turned the wrong way, he could have caught May's hit, which barely cleared a seven-foot fence in left field. Instead he lunged at the last minute and knocked the ball into the bullpen. Andres Mora then grounded through the legs of Red Sox third baseman Butch Hobson, reaching second base. (This was Hobson's second error of the game and 35th of the season.). Sprowl retired Rick Dempsey on a grounder to shortstop, as pinch-runner Mike Dimmel advanced to third, and then with the infield playing in, Carlos Lopez hit a soft liner that didn't even reach the outfield on the fly, but dropped for a hit and allowed Dimmel to score the eventual winning run. (Sprowl retired the next two batters to end the inning, but gave up a hit and a walk to start the bottom of the eighth, and those runners eventually scored when relief pitcher Dick Drago allowed a two-out, two-strike pinch-hit double by Terry Crowley, providing Baltimore an insurance margin. Zimmer had told Drago to pitch around Crowley ["It doesn't matter if you walk Crowley. We can still work to Dempsey."], but was ignored.)
The Red Sox players lauded Sprowl's effort ("The kid only threw three or four bad pitches all night," said catcher Carlton Fisk, "but he kept apologizing to me.") and Zimmer decided to give him a second start. His second start was on September 10 against the New York Yankees, in the fourth game of a four-game series at Fenway Park, after the Yankees had already defeated Mike Torrez, Jim Wright, and Dennis Eckersley to draw within one game of Boston. Zimmer passed over veterans Bill "Spaceman" Lee and Luis Tiant, who had dominated the Yankees during their careers. (Lee, for example, won 12 out of 17 decisions against the Yankees in 10 years with Boston. Then again, Lee had been pulled from the rotation after losing his last seven starts, had barely pitched since then because he had publicly feuded with Zimmer, and it's arguable that what Lee did against the Yankees in 1969 didn't have much relevance in 1978. The 37-year-old Tiant had thrown a two-hit shutout in Baltimore the night after Sprowl's start, and would have been working on three days' rest had Zimmer chosen to advance him in the rotation.) Sprowl walked the first two batters, got Thurman Munson to hit into a double play, but was unable to retire Reggie Jackson and escape the inning, surrendering an RBI single. He then walked Lou Piniella and Chris Chambliss and was pulled. (Reliever Bob Stanley allowed a hit to drive in two more runs, which were charged to Sprowl, before finishing the inning.) The Yankees won the game, 7-4 (although Jack Brohamer came close to a tying 3-run home run in the 9th), tying Boston for the division lead, and subjecting Zimmer to much second-guessing, due to Sprowl's perceived "nerves".
Tiant started the next night against Baltimore and took a 4-1 lead into the 8th before tiring and surrendering three straight hits to open the frame; Stanley allowed the tying run, but no more, and the Red Sox scored in the bottom of the 8th to win the game and briefly reclaim first place, as the Yankees were idle. However, the Red Sox then lost their next three games (two in Cleveland to the lowly Indians) and were 1.5 games behind the Yankees when they arrived in New York on September 15, which would have been Sprowl's next start. Perhaps due to previous criticism, Zimmer this time opted to bypass Sprowl and start Tiant on short rest; Tiant lasted only 3.2 innings and allowed all four runs in the Red Sox' 4-0 defeat. Sprowl was not used at all against the Yankees that weekend (Torrez and Eckersley started, both likewise on three days' rest, and pitched well), but started the Monday (September 18) game in Detroit. He allowed three runs in 5 innings, leaving with a 4-3 lead. (Stanley blew the save in the eighth, but Boston won it in the 11th.)
This would be Sprowl's last start of the season, as Zimmer went with a four-man rotation of Tiant, Torrez, Eckersley, and Stanley for the final two weeks. (Torrez and Eckersley continued to pitch well on short rest; Tiant was knocked out four batters into the September 19 game at Detroit [which Boston rallied to win], but was more effective thereafter; perhaps only pitching 3.2 innings on the 15th and to just four batters on the 19th enabled him to be essentially well-rested for his three remaining starts. [Stanley was 1-1 in his two starts.])
Overall, Sprowl went 0-2 with a 6.39 earned run average. The following season, he was traded to the Astros. He pitched in 19 games over the next three years, mostly in middle relief. He was sent back to the minors in 1982, and spent three seasons in the Astros and Baltimore Orioles organizations. The closest he ever got to the majors again was three games for the Astros' top affiliate, the Tucson Toros. He ended his major-league career with an 0-3 record in four years.
He is currently the head coach of the Shelton State Community College baseball team.