Bobby Miller




Director





Columbia University




TUB, Holiday Road






Tom Lenk, Todd Berger, Andrew Putschoegl, Kent Osborne, Blaise Miller
Bobby Miller is an American writer/director whose short film "TUB" world premiered at the Sundance Film Festival in 2010. It went on to play Cannes, SXSW, and other film festivals around the world. Miller recently worked at BuzzFeed as a video producer, but left to write and direct his first feature film, "The Master Cleanse". He's a 2009 graduate of Columbia University's Graduate MFA Film Program and currently lives in Los Angeles, California. He is married to partner and animator, Daron Nefcy. His latest film is "End Times" which completes his "Trilogy of Tears". A trio of films that began with "TUB", continued with "The Master Cleanse", and concludes with "End Times".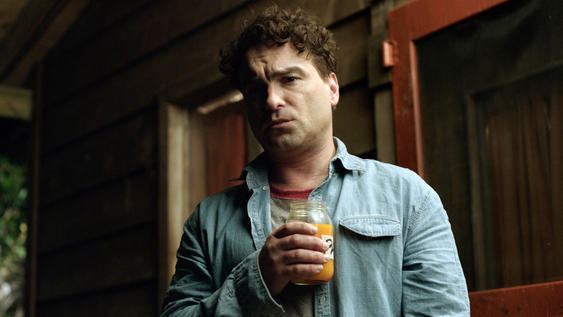 While attending Columbia, Bobby got his start in the movie industry working for Warner Brothers in 2006. He went on to work for The Onion in 2007, writing headlines for the newspaper and sketches for the Onion News Network. He then joined Next New Networks writing online commercials. Bobby then moved into the realm of online content for NNN, working as a writer, director, editor, producer, and finally as host. He was the star of two variety shows The Best Short Films in the World and The Reel Good Show, both of which won Webby Awards in 2009 and 2010 respectively. He then wrote, directed, and hosted "That Movie Show", a web series for MTV networks.
In 2012, Miller was named Digital Content Manager for Rainn Wilson's SoulPancake where he helped find and develop Kid President. From 2013-2014, Bobby worked at BuzzFeed as a video producer, where he created/wrote/directed the "Creepy Things" series, as well as various other videos. The BuzzFeed Creepy Guy series went viral with "Things You Do Online That'd Be Creepy In Real Life" It spawned a total of 8 Creep videos that Bobby wrote/directed, which also continued the viral trend. It was one of the first popular character-based series on BuzzFeed and features Andrew "Creepy Guy" Ilnyckyj.
In 2014, he left BuzzFeed to write/direct his first feature film, The Master Cleanse starring Johnny Galecki, Anna Friel, Anjelica Huston, and Oliver Platt. It world premiered at SXSW 2016 and was named one of "7 Hidden Gems in the 2016 Features Lineup" by Indiewire. His next project is called "END TIMES", funded by a Kickstarter campaign.
Bobby Miller (filmmaker) Wikipedia