Robert Frederick Murray (born November 26, 1954) is the current general manager of the Anaheim Ducks of the National Hockey League. Murray replaced Brian Burke midseason on November 12, 2008. A former NHL defenceman, Murray played in the NHL from 1975 to 1990 with the Chicago Blackhawks. He was playing for the Cornwall Royals of the QMJHL from 1971–74 (where he won a Memorial Cup) when the Blackhawks drafted him 52nd overall in 1974.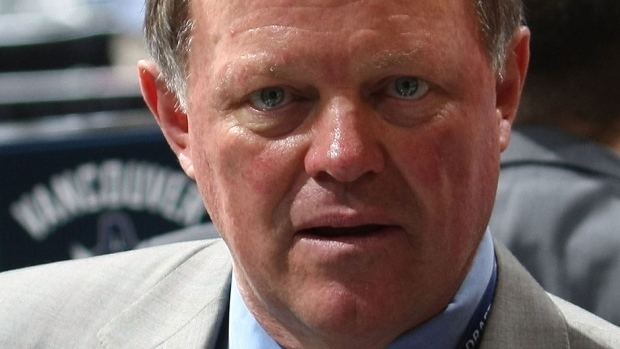 After playing with the Dallas Black Hawks of the Central Hockey League in 1974–75, he joined the Black Hawks for the 1974–75 after being drafted in round 3 (#52 overall) in the 1974 NHL Amateur Draft. After developing a leadership role with the team, Murray served as interim captain, for two months of the 1985–86 season (November 1985 to January 1986), while captain Darryl Sutter was out of the lineup with an injury. Starting the 1988–89 season briefly in the IHL, Murray completed his NHL career with Chicago in the summer of 1990.
In 1,008 career games, he amassed 132 goals and 382 assists. He also appeared in the 35th National Hockey League All-Star Game as a member of the Campbell Conference team.
In 1991, the Blackhawks hired him as their director of player personnel, later naming him the sixth general manager in Chicago Blackhawk history on July 3, 1997. He served as GM of the Blackhawks from 1997 to November 1999. Following his tenure with the Blackhawks, Murray was hired by the Anaheim Ducks as a scouting consultant in 1999. After his consulting work with the Ducks, Murray worked as a professional scout with the Vancouver Canucks from 1999 to 2005.
On July 14, 2005, Murray was named senior vice president of hockey operations of the Anaheim Ducks. He worked directly with Anaheim executive VP and GM Brian Burke, and oversaw all aspects of player development. He won the Stanley Cup in this role with the Ducks in 2007.
On July 9, 2008 Murray was named general manager of the American Hockey League's Iowa Chops, the Ducks new affiliate.
On November 12, 2008, Murray was named the new general manager of the Anaheim Ducks. On February 25, 2011, the Ducks signed Murray to a four-year contract extension. He was named the general manager of the year for the 2013-14 season.
On May 14, 2009, Murray, who was watching a playoff game between Detroit and Anaheim from inside the press box at Joe Louis Arena, swung a chair after Anaheim's loss. The chair struck a woman, and the police took a report. The woman did not wish to seek charges. Murray stated that it was a "complete accident."
NHL General Manager of the Year Award (2014)