Robert Lea MacMillan (born December 3, 1952) is a Canadian former professional ice hockey forward who played in the National Hockey League (NHL) for 11 seasons from 1974–75 until 1984–85. Bob is the brother of Bill MacMillan.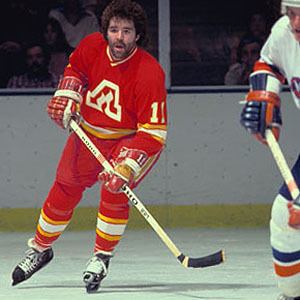 MacMillan was drafted 15th overall by the New York Rangers in the 1972 NHL Amateur Draft.
Upon his retirement, MacMillan returned to Charlottetown to coach Senior hockey. After two years behind the bench he made a brief comeback to the ice when he dressed for two games with the Charlottetown Islanders in the 1987-88 season and scored four points. MacMillan served in the Prince Edward Island legislature from 2000–2003, as part of Pat Binns's Progressive Conservative government.
MacMillan is the father of Logan MacMillan, the first-round pick (19th overall) of the Anaheim Ducks in the 2007 NHL Entry Draft, and Cole MacMillan, who most recently played hockey at University of Prince Edward Island. He currently owns and operates The Sport Page Club, a sports bar in downtown Charlottetown.