Robert James Bruce (May 16, 1933 – March 15, 2017) was an American professional baseball pitcher who played in Major League Baseball from 1961 to 1967.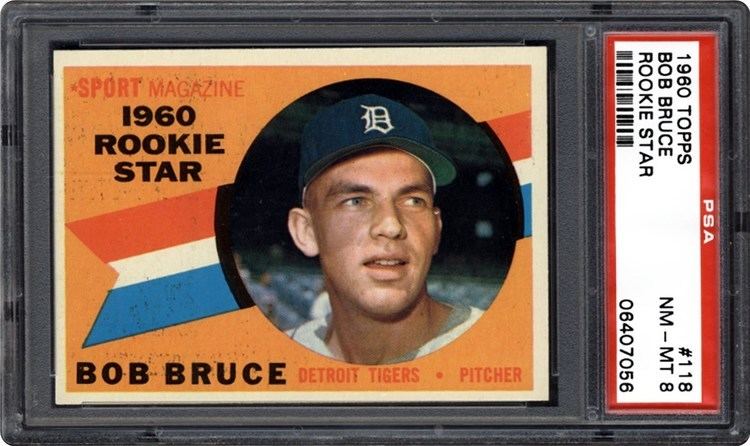 Born in Detroit, Michigan, Bruce graduated from Highland Park High School and attended Alma College.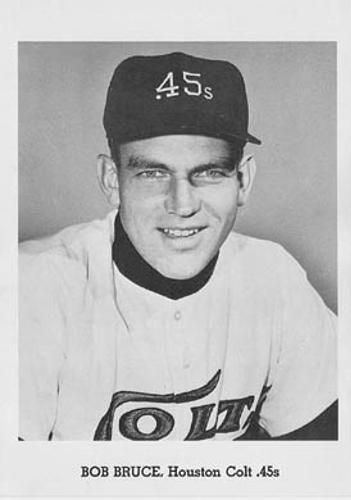 He debuted with the Detroit Tigers in 1959 and was traded to the Houston Colt .45s for Sad Sam Jones two years later. Bruce was a mainstay of the expansion team's starting rotation in its early seasons, tying Turk Farrell for the team lead in wins (with 10) in the Colt .45's inaugural 1962 season, and becoming the first Houston pitcher to win 15 games, in 1964.
On April 19, 1964, Bruce struck out three batters on nine pitches in the eighth inning of a 6–2 win over the Los Angeles Dodgers. Bruce became the seventh National League pitcher and the 12th pitcher in major league history to accomplish the nine-strike/three-strikeout half-inning, only one day after Sandy Koufax achieved the same feat. Bruce was traded to the Atlanta Braves at the end of the 1966 season, and retired after the 1967 season.