Covid-19
1980–2007


new wave/post-punk, Pop


SOS Records






No Future RecordsBlitz RecordsSOS Records




Carl FisherNidge MillerCharlie HoweNeil McLennanShawn AttackJeff the FallmanPaul LilleyNeil HufferdineSteve CastWayne ThomasBryan ScorchMatt Renicks


New Mills, United Kingdom (1980)


Second Empire Justice, Best of Blitz




Nidge Miller, Charlie Howe, Carl Fisher, Neil McLennan, Tim Harris, Gary Basnett




The Partisans, Red Alert, HD, Dice, Cockney Rejects





Myspace
Blitz was a street punk/Oi! band from New Mills, Derbyshire, England. They had success in the United Kingdom indie charts in the early 1980s. With both punk and skinhead members, they were enthusiastically championed by Sounds magazine writer Garry Bushell. Inspired by the growing Oi! scene, they had sent him their demo tape early in 1981. Bushell was impressed enough to put two of their tracks on that year's Carry On Oi compilation, Nation On Fire and Youth. He helped them secure a deal with the record label No Future. When the band slept at his family home on the Ferrier estate in Kidbrooke, a rough south east London council estate, he recalls them being "freaked out by being in a real concrete jungle" (Bushell On The Rampage). guitarist Alan "Nidge" Miller would later go on to denounce Bushell, but they reconciled before his death. The band signed to No Future in 1981, and their first release was the 7" EP All Out Attack. Their debut album Voice of a Generation received a five star review from Bushell in Sounds.
Several years after the original Blitz lineup split, guitarist Miller recruited new members including Paul Lilley on drums and performed concerts under the Blitz moniker. On 10 February 2007, Miller was struck by a car and died on impact after walking onto a freeway after a show in Austin, Texas. In 2011, bassist Neil "Mackie" McLennan moved to guitar and formed the band Epic Problem, based in New Mills. They have released a couple of EPs and an album. Epic Problem have videos on YouTube.
Chart placings shown from the UK Indie Chart.
Voice of a Generation (1982), No. 2
Second Empire Justice (1983), No. 5
The Killing Dream (1989)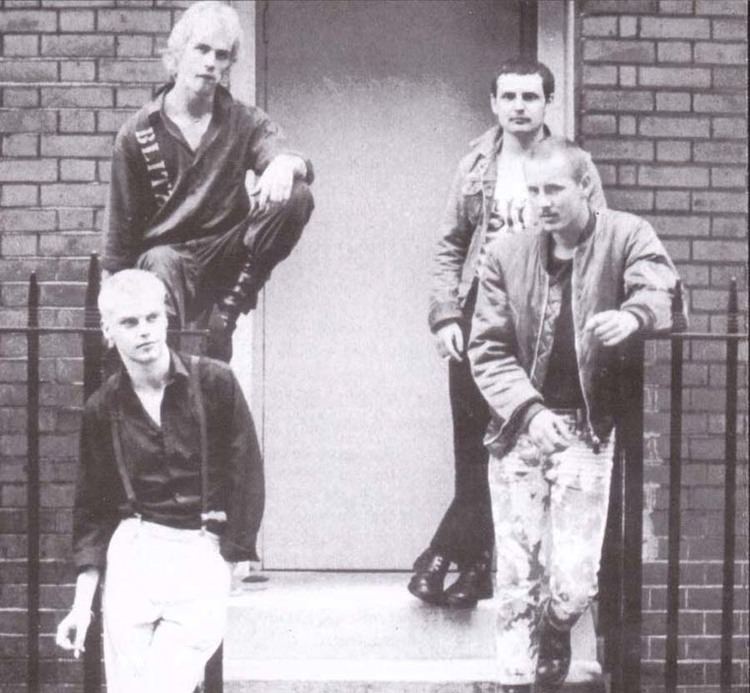 "All Out Attack E.P." (1981), No. 3
"Warriors" (1982), No. 2
"Never Surrender" / "Razors in the Night" (1982), No. 2
"Propaganda" / "Moscow" (1982)
"Solar" (1983)
"Telecommunications" (1983), No. 3
"New Age" (1983), No. 4
"New Breed EP" (1992)
"The Final Blitz - Farewell To A Legend" (2016)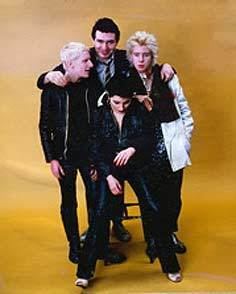 Blitzed An All Out Attack (1988)
Best of Blitz (1993)
The Complete Blitz Singles Collection (1994)
Blitz Hits (1994)
All Out Attack (1999)
Warriors (1999)
Voice Of A Generation - The No Future Years (2000)
Punk Singles And Rarities 1980-83 (2001)
Never Surrender (The Best Of Blitz) (2005)
All Out Blitz: The Very Best Of (2005)
Hits (2006)
Time Bomb Early Singles And Demos Collection (2013)
"New Age" (1983)
Carry on Oi (1981)
Punk And Disorderly: Someone's Gonna Die (1982)
Seeds IV Punk (1987)
The Crazy World of Punk (1996)
Oi! Chartbusters vols. 1-2-3-4
Oi! The Picture Disc vols. 1 & 2 (Link Records, 1987 and 1988)
The Killing DreamThe Killing Dream · 1989
Voice Of A GenerationVoice of a Generation · 1982
Someone's Gonna Die Tonight2007

Blitz (British band) Wikipedia