Blaze Lovejoy is a Hollywood filmmaker. She was raised and educated in England. She worked as a journalist, environmentalist and award-winning poet, before moving to the United States to focus on a career in film.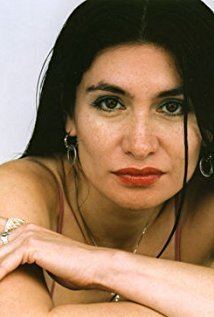 Under her former name of "Nian Aster," Blaze was co-president, along with screenwriter Duane Adler, of the company "Hungry Yak Productions." With this company she wrote, produced and acted in the feature films "God's Waiting List," and "Actual Images: the Valley Murders." The former, a drama starring Roger Guenveur Smith and Nicki Micheaux, won awards on the festival circuit; the latter, a horror/satire, marked her feature directorial debut. She also worked as a writer on PAX Network's Chicken Soup for the Soul.
More recently, Blaze was a co-producer on the film, "Make Your Move" starring Derek Hough and BoA, and co-authored a book, "101 Ways to Get Into Heaven" along with novelist Ben Peller. She resides in Los Angeles, is involved in vegan activism, and is currently working on a dark, paranormal novel, whilst surrounded by cats.