Name

Bernadette Benson







Bernadette Benson is a Canadian born athlete specialising in ultra distance events.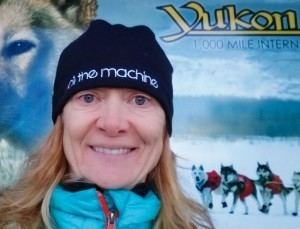 Bernadette Benson holds dual citizenship in Australia and has competed in numerous road, track, and trail events around the world. At her first 24 hour event, the Australian National 24 Hour Championships in Brisbane, Australia in June 2010, she was the first woman outright winner of the event in 25 years. She broke the Canadian 24Hr W40 record with her distance of 200.886 km. In November 2010 Bernadette won the Victorian 6 Hour & 50 km Track Championships outright with a distance of 70.406 km. In April 2011 she broke the Canadian W40 100 km record while racing at the Coburg 24 hr track race in Victoria, Australia. In November 2011, she broke the FKT (Fastest Known Time) record for the 1,000 km Bibbulmun Track in Western Australia, completing it in 15 days 9 hours 48 minutes.
A highlight in 2012 was her winning the female division of the Coast to Kosci 240 km race, considered by many as Australia's premier ultra. Her time was the fastest of any Australian woman in the history of the event. In May 2013, Bernadette competed at the 10th International Association of Ultrarunners World 24 Hour Championships, where she ran 216.343 km, breaking five Australian and three Canadian records along the way, including the Canadian female open 24 hour record. However, at the Coburg 24 Hour Carnival and concurrent Australian National 24 Hour Championships in April 2014, Bernadette bettered that performance with 238.261 km, breaking her own Canadian open record as well as the Australian 24hr open record. Her 100-mile split time of 15hr 38 min 18sec broke both the Canadian and Australian open 100 mile records.
Bernadette's trail racing achievements include wins and course records at the 6 Inch Trail Marathon (Western Australia), the Kep Ultra (Western Australia), and Lost Soul Ultra (Alberta, Canada). She placed 3rd at the 2013 Swiss Alpine 78 km race in Davos, Switzerland. In 2011, she was part of Team Canada at World Trail Championships, where the women won a bronze medal.
In early 2015, Bernadette won the Australia Day Ultra 100 km road race, finishing in a Canadian national W45 record-breaking time of 8hr 32min. Later that year she finished 7th at Ultra-Trail du Mont-Blanc (UTMB). In early 2016, Bernadette became the fifth woman ever to finish the 300 mile Montane Yukon Arctic Ultra, taking over 24 hours off the female course record with her first-place finish.
Events
04.-12.02.2016 Yukon Arctic Ultra 300 mile 130:55:00 h (1st female, course record)
28.-30.08.2015 Ultra-Trail du Mont-Blanc 29:40:11 (7th female)
31.05.2015 Kep Ultra 75 km 6:31:26 h (1st female, course record)
24.01.2015 Australia Day Ultra 100 km 8:32:00 (1st female)
16.08.2014 Mountainman Alpin Trail Run 11:44:19 h (5th female)
14.-15.06.2014 Sri Chinmoy 12 Hour Race Sydney 133.535 km (1st female)
05.-06.04.2014 24h Coburg Harriers Carnival 238.261 km (1st female)
23.02.2014 6h Coburg Harriers Carnival 74.930 km (1st female)
06.-07.09.2013 Lost Soul Ultra 100 Mile 23:21:40 h (1st female, course record)
27.07.2013 Swiss Alpine Marathon 8:21:07 h (3rd female)
11.05.2013 10th IAU World 24 Hour Championships 216.343 km
07.12.2012 Coast to Kosci 240 km 31:49:21 h (1st female)
03.06.2012 Kep Ultra 100 km 9:24:21 (1st female, course record)
19.05.2012 TNF100 100 km (Australia) 12:13:24 h (4th female)
1-16.11.2011 Bibbulmun Track (1000 km) (WA) Fastest Known Time 15d 9h 58m
25.09.2011 Commonwealth Mountain and Ultradistance Championships 147.845 km
09.07.2011 IAU World Trail Championships 9:27:07 h (Team Canada Bronze medal)
19.12.2010 6 Inch Trail 46 km Marathon 4:15:56 h (1st female, course record)
20.11.2010 Victorian 50 km Championship 4:12:09 h (1st female)
20.11.2010 Victorian 6hr Championship 70.406 km (1st female/overall)
31.07.2010 Swiss Alpine Marathon 78 km 8:22:36 h (14th female, 6th W40)
19.-20.06.2010 Sri Chinmoy 24 Hour Festival of Running 200.886 km (1st female/overall)
16.05.2010 Bunbury 50 km Ultramarathon 4:16:23 h (1st female)
15.09.2007 Lost Soul Ultra 50 km 6:54:00 h (1st female)
References
Bernadette Benson Wikipedia
(Text) CC BY-SA