Other names

Ben Smith




Role

Actor




Name

Benjamin Smith




Years active

1993–present




Occupation

Actor






Born 27 December 1989 (age 33) (

1989-12-27

) Edgware, north London, England


Movies and TV shows

Only Fools and Horses, Help! I'm a Teenage Outlaw, Nowhere Boy, Cherries, Passer By


Similar People

Douglas Hodge, Paul Barber, Sue Holderness, Kenneth MacDonald, Gwyneth Strong
BEN SMITH (DAMIEN TROTTER) INTERVIEW FOR iFILM LONDON / OFAH CONVENTION 2012 (PETERBOROUGH)
Benjamin Smith (born 27 December 1989) is an English actor.
Contents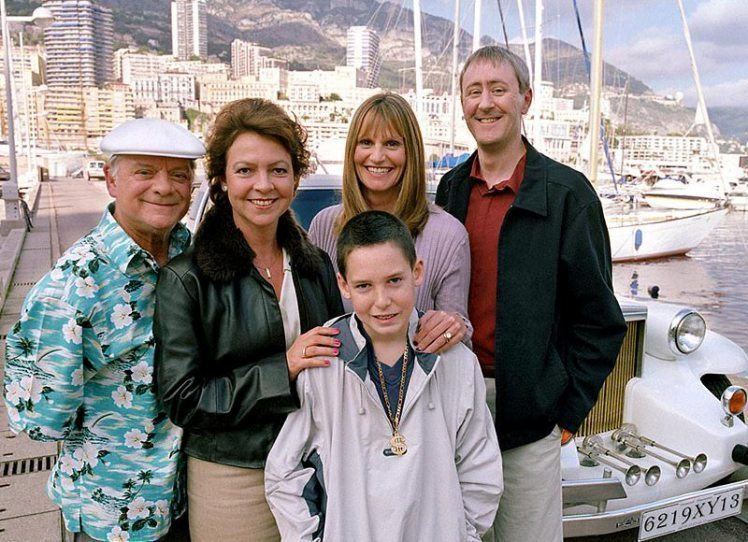 Smith played Damien Trotter in Only Fools and Horses from 2001 to 2003.
In a 2016 poll of the most detestable characters on British television conducted by the BBC, Smith came top for his portrayal of Del Boys son Damien.
Among Smith's other early roles are Holby City, Goodnight Mister Tom and Second Sight. He played Luke in the 2006 Doctor Who episode "School Reunion" and Joey Frazier in BBC's "Hustle". He played Jack in the BBC's Sherlock Holmes and the Baker Street Irregulars (2007).
In 2008, he played Tegs on EastEnders and Donny on Skins.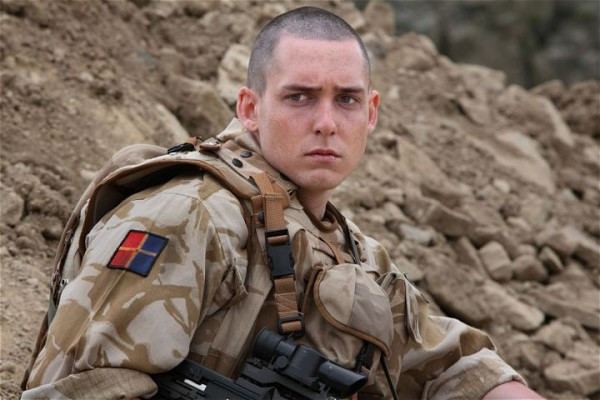 Smith also appeared in Teachers, The Bill and Help! I'm a Teenage Outlaw. He had a recurring guest role in the first series of the E4 series Misfits (2009). That year he also appeared in the film Nowhere Boy. In 2010 he was the main character in episode 2 of the Jimmy McGovern-penned BBC drama serial Accused, where he played Frankie, a young soldier who seeks revenge on an army corporal after his friend commits suicide due to the corporal's actions.
In the following few years Smith had roles in Scott & Bailey, The Honourable Woman and Common, also written by Jimmy McGovern. In 2015 he appeared in the Channel 4 police comedy-drama No Offence.
Filmography
Actor
2019
Resistance (TV Mini Series)
as
Robbie Lennox
- Episode #1.5 (2019) - Robbie Lennox
- Episode #1.4 (2019) - Robbie Lennox
- Episode #1.3 (2019) - Robbie Lennox
- Episode #1.2 (2019) - Robbie Lennox
- Episode #1.1 (2019) - Robbie Lennox
2019
Rebellion (TV Mini Series)
as
Robbie Lennox
- Resistance: Part Two (2019) - Robbie Lennox
- Resistance: Part One (2019) - Robbie Lennox
2017
Come Out of the Woods (Short)
as
Sam
2017
In the Dark (TV Mini Series)
as
Ray Jackson
- Episode #1.3 (2017) - Ray Jackson
2016
Hardest Jobs in Sports (TV Series short)
as
Auditionee
2015
No Offence (TV Series)
as
Noel / Christy
- Episode #1.5 (2015) - Noel / Christy
2014
The Honorable Woman (TV Mini Series)
as
Michael Gatz
- The Unfaithful Husband (2014) - Michael Gatz
- The Empty Chair (2014) - Michael Gatz
2014
Common (TV Movie)
as
Patrick O'Shea
2013
Scott & Bailey (TV Series)
as
Andy Ibbotson
- Thin Ice (2013) - Andy Ibbotson
2012
Hunted (TV Series)
as
Slender Man
- Hourglass (2012) - Slender Man (as Benjamin Smith)
2012
Whitechapel (TV Series)
as
Daniel Wilkie
- Episode #3.1 (2012) - Daniel Wilkie
2011
Hidden (TV Mini Series)
as
Matt
- Episode #1.3 (2011) - Matt (as Benjamin Smith)
- Episode #1.2 (2011) - Matt (as Benjamin Smith)
- Episode #1.1 (2011) - Matt (as Benjamin Smith)
2011
MI-5 (TV Series)
as
Mani Jones
- Episode #10.4 (2011) - Mani Jones (as Benjamin Smith)
2008
Coming Up (TV Series)
as
Barrie / Lawrence
- Geronimo (2011) - Barrie (as Benjamin Smith)
- And Kill Them (2008) - Lawrence (as Benjamin Smith)
2010
Accused (TV Series)
as
Frankie Nash
- Frankie's Story (2010) - Frankie Nash (as Benjamin Smith)
2007
Casualty (TV Series)
as
Jake Sheraton / Sam
- Clean Slate (2010) - Jake Sheraton (as Benjamin Smith)
- A World Elsewhere (2007) - Sam (as Benjamin Charlie Smith)
2009
Misfits (TV Series)
as
Lee
- Episode #1.4 (2009) - Lee (as Benjamin Smith)
- Episode #1.1 (2009) - Lee (as Benjamin Smith)
2009
Nowhere Boy
as
Boy with Knife
2009
Murderland (TV Mini Series)
as
Leander
- Carrie's Story (2009) - Leander (as Benjamin Smith)
2008
Where the Monsters Go (Short)
as
Balder
2007
Skins (TV Series)
as
Donald / Donny
- Jal (2008) - Donald (as Benjamin Smith)
- Jal (2007) - Donny
2008
EastEnders (TV Series)
as
Tegs
- Episode dated 22 January 2008 (2008) - Tegs
- Episode dated 21 January 2008 (2008) - Tegs
- Episode dated 18 January 2008 (2008) - Tegs
- Episode dated 17 January 2008 (2008) - Tegs
2007
Doctors (TV Series)
as
Ciaran Donahue
- No Way Out: Part Two (2007) - Ciaran Donahue (as Benjamin Smith)
- No Way Out: Part One (2007) - Ciaran Donahue (as Benjamin Smith)
2007
Sold (TV Series)
as
Roger
- Episode #1.5 (2007) - Roger (as Benjamin Smith)
2007
Silent Witness (TV Series)
as
Sean Young
- Peripheral Vision: Part 2 (2007) - Sean Young (as Benjamin Smith)
- Peripheral Vision: Part 1 (2007) - Sean Young (as Benjamin Smith)
2001
Holby City (TV Series)
as
Nate Chapman / Max Somers
- Damned If You Do (2007) - Nate Chapman (as Benjamin Smith)
- Tip of the Iceberg (2001) - Max Somers
2007
Cherries (Short)
as
Robin
1989
The Bill (TV Series)
as
Ryan Watson / First Man / Hoopla Boy
- Behind Closed Doors (2007) - Ryan Watson (as Benjamin Smith)
- 025: Too Close to the Wind (2002) - First Man
- Mending Fences (1989) - Hoopla Boy
2007
Sherlock Holmes and the Baker Street Irregulars (TV Movie)
as
Jack (as Benjamin Smith)
2004
Help! I'm a Teenage Outlaw (TV Series)
as
Tom
- Love Hurts (2006) - Tom (as Benjamin Smith)
- Fool's Gold (2006) - Tom (as Benjamin Smith)
- The New Guy (2006) - Tom (as Benjamin Smith)
- Swine Fever (2006) - Tom (as Benjamin Smith)
- Locked In (2005) - Tom (as Benjamin Smith)
- Pants (2005) - Tom (as Benjamin Smith)
- Sheer Torture (2005) - Tom (as Benjamin Smith)
- Valentine (2004) - Tom (as Benjamin Smith)
- Thief Takers (2004) - Tom (as Benjamin Smith)
- Fakes (2004) - Tom (as Benjamin Smith)
- Betrayed (2004) - Tom (as Benjamin Smith)
- Kidnapped (2004) - Tom (as Benjamin Smith)
- Evicted (2004) - Tom (as Benjamin Smith)
2006
Doctor Who (TV Series)
as
Luke
- School Reunion (2006) - Luke (as Benjamin Smith)
2006
Hustle (TV Series)
as
Joey Frazier
- Price for Fame (2006) - Joey Frazier (as Benjamin Smith)
2005
Wire in the Blood (TV Series)
as
Mugger 1
- Redemption (2005) - Mugger 1
2004
Passer By (TV Movie)
as
Reece Keyes (as Benjamin Smith)
2001
Only Fools and Horses (TV Series)
as
Damien Trotter
- Sleepless in Peckham-! (2003) - Damien Trotter (as Benjamin Smith)
- Strangers on the Shore-! (2002) - Damien Trotter (as Benjamin Smith)
- If They Could See Us Now-..! (2001) - Damien Trotter (as Benjamin Smith)
2003
Teachers (TV Series)
as
Jack
- Episode #3.13 (2003) - Jack (as Benjamin Smith)
- Episode #3.10 (2003) - Jack (as Benjamin Smith)
- Episode #3.5 (2003) - Jack (as Benjamin Smith)
2000
Second Sight: Hide and Seek (TV Movie)
as
Sam Tanner (as Benjamin Smith)
2000
Second Sight: Kingdom of the Blind (TV Movie)
as
Sam Tanner (as Benjamin Smith)
2000
Second Sight: Parasomnia (TV Movie)
as
Sam Tanner (as Benjamin Smith)
1999
Second Sight (TV Movie)
as
Sam Tanner (as Benjamin Smith)
1999
Peak Practice (TV Series)
as
Gary
- Single Minded (1999) - Gary
1993
The Upper Hand (TV Series)
as
Jason
- A Model Grandmother (1993) - Jason
1992
Captain Zed and the Zee Zone (TV Series)
- Farewell My Bully (1992) - (voice)
- Look Who's Dreaming (1992) - (voice)
- Loch Ness Nightmare - (voice)
- Computer Chaos - (voice)
- Mind over Mutter - (voice)
- I Want my Zed TV - (voice)
- Wedding Bells - (voice)
- Lost in the Backpack - (voice)
- The Curtain Monsters - (voice)
- Send in the Clones - (voice)
- Planet of the Hopeless Liars - (voice)
- A Dark Day's Night - (voice)
Self
2007
Call Me a Cabbie (TV Series)
as
Man
- Episode #2.5 (2007) - Man
2006
Only Fools' Top 40 Moments (TV Movie documentary)
as
Self
References
Benjamin Smith (actor) Wikipedia
(Text) CC BY-SA