Belíssima is a Brazilian telenovela that was produced and aired by TV Globo between November 7, 2005 and July 8, 2006 as the 8pm telenovela of the station, with a total of 209 chapters. It was written by Sílvio de Abreu in collaboration with Sérgio Marques and Vinícius Vianna, directed by Flávia Lacerda, Gustavo Fernandez and Natália Grimberg, with the general direction of Carlos Araújo, Luiz Henrique Rios and Denise Saraceni. It was produced by Denise Saraceni core, with Carmen Righetto research.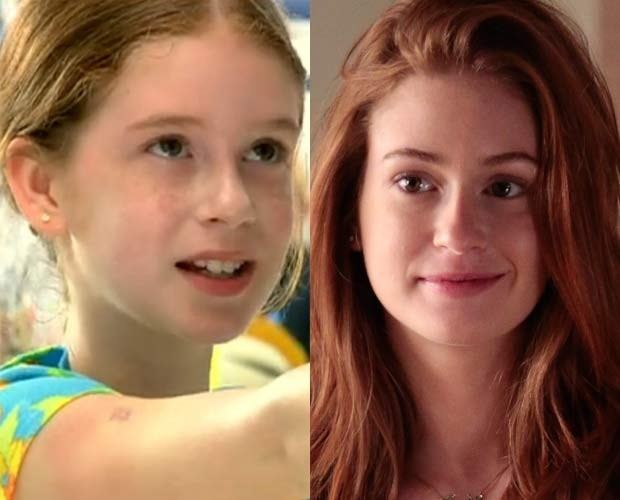 Featured Glória Pires, Fernanda Montenegro, Cláudia Abreu, Carolina Ferraz, Marcello Antony, Cláudia Raia, Reynaldo Gianecchini, Camila Pitanga, Alexandre Borges, Lima Duarte, Irene Ravache and Tony Ramos in the lead roles.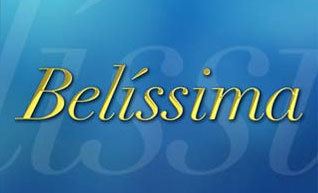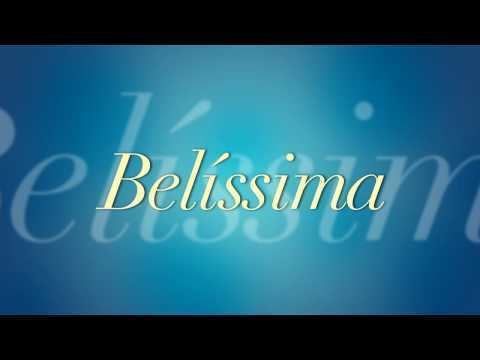 Friendly, successful and discreet, Julia is president of Assumption Beautiful, a world reference in the sector of underwear. Her grandmother, Bia Falcão, pressing it to become like her mother, Stella Assumption - that was a very famous model, beauty myth in the 1960s. Beautiful founder of the brand, Stella died in a plane crash along with her husband, leaving orphans Julia and Peter. Since then, Bia Falcão became responsible for two, having created them. To date attempts to control their lives. At home, Julia finds support in only uncle, Argemiro Hawk, aka Gigi, and the housekeeper, Matilde.
The villain will do anything to end the romance between Peter and Victoria, a former street girl he chose to be his wife, with whom he has a daughter, Victoria, and will be pursued by the villain throughout the plot, but without losing fiber and courage, with Andrew and Julia Santana. This, although not initially appear, it is a great and terrible villain, evil and ambitious, which aims to be the owner of the Beautiful in conjunction with his father, Aquilino Santana, his Quique, who appears to be a good old man, but is actually, a villain of the worst kind, a former assassin for hire. Andrew will engage with Julia and Julia's daughter, Erica, a woman futile and perverse as the great-grandmother Bia Falcão. Julia is an aspiring model.
Already in Greece, Nikos Petrakis is a man happy and playful, who befriended the family of Victoria and Pedro, since they arrived. But Nikos has a great desire to meet his son, Cemil, brought to Brazil, even before birth, the mother, Katina. It fled to the country with the Turkish Murat Guney, who thinks her son is Cemil. Katina Murat hide this secret with the help of best friend, gossip Tosca, while Murat's wife hides, with the complicity of his friend Peppe, who had an affair with Bia Falcão in the past, but chose the woman. Katina and Murat have two children: a spirited and carefree Sapphire Narcissus.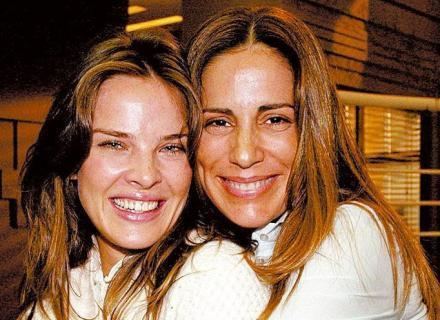 Sapphire is the fifth marriage and three children, each of a different father. She was married to Italian Alberto Sabatini, who had Giovanna, then a Portuguese who fled leaving Sapphire and daughter, Mary John, then the Jew Freddy, who bore Isaac, and fall, endured the termagant mother, Esther, then with Alberto again and finally with the Japanese Takao. Sapphire tries to hide itself from the intense sexual attraction she feels for mechanical Pascoal, much younger than her, but can not and has a torrid affair with hot Pascoal, both of which are always in the shop and they pass it hot nights and wild sex. The only one who knows of this novel is a man who helps Pascoal in his workshop: the mentally retarded Juggernaut.
Already a van Ornela is happy, at peace with life and carefree, sister and best friend Alberto Bia Falcão. She does not like to get involved in romantic relationships and, therefore, prefers cases with younger men like Matthew, the eldest son of Cemil.
And we still have fun Mary Montilla, a former star, former singer and former host of children's program, which enriched by marrying an industrialist. She disputed the tapas with Guida Guevara, his partner in the double hurricanes in Cuba, the defunct TV Tupi, but won out. Today, Mary does not miss the limelight and prefers to enjoy his small fortune, while Guida as sacoleira lives and wants to return to the media. Both Mary and Marge know a secret that could devastate the lives of Bia Falcão: she had a daughter with the Turkish Murat, who was his passion in the past, abandoning the child, a daughter have been generated outside of his marriage to a millionaire foreign poor. And this mystery that Mary and Marge will know one of the highlights of the plot: who is the daughter of Bia Falcão?
Already Alberto tries to do everything to win Monica, her maid, and many gun plans to separate it from the man of her life, Cemil. On the day of their marriage, Alberto sends photos Cemil forged with another woman to Monica, and the young woman give up the marriage. She marries the boss, but he betrays her with many women, among them, Rebecca, the owner of an agenda of models trying to make a celebrity Pascoal, and ends up taking the engine had to bed.
The story becomes even more exciting when Peter is murdered in Greece and Victoria, his daughter Sabina - passion Bia - his younger brother Thaddeus and Greek Nikos decide to come to Brazil. Bia is a miserable life of Victoria, pursue it and poison Sabina against the mother. Bia weapon for victory be arrested, charged Peter's death, and have to stab her in jail. But soon after, the villain dies in a car accident, and it is found that it had been sabotaged. Soon after that, Andrew Julia admitted to a clinic, and while this is a live affair with his stepdaughter Erica. Upon leaving the clinic, Julia catches both the bed and kicked out of his house, but soon falls victim to a financial blow to Andrew, who leaves you in misery, and becomes the president of "Beautiful" and the owner of the mansion ex-wife, who lives a beautiful and intense love story with Nikos, who falls for the niece Gigi From the first moment he saw her.
Another puzzle that haunts the novel is that during the entire plot, all are suspected of being the real villains of the story, even Julia.
End
To everyone's surprise, Bia Falcão reappears alive, and confesses that he forged his own death. It arms attacks against Victoria, and Nikos Julia tries to separate and try to get custody of Sabina. In the last chapter, the villain kidnaps the granddaughter, but Victoria and Andrew try to plead your plan. Bia fires in Victoria, but Andrew is played out in front, is shot and dies in the arms of Julia. Bia flees to Paris, where the well-finished good, along with Matthew, even after their crimes and murdering his lawyer Medeiros.
Victoria ends happily with his daughter Sabina and delegate Gilberto, who investigates all crimes and discovers that mysterious Bia hired Andrew to steal Julia's actions and then pass them to his name. While it is discovered that Victoria is the daughter of the villain who caused the death of Peter. Pascoal Sapphire and make love with such intensity that the wall of the garage and drops all the busted street naked. They then decide to get married and have a baby.
Montilla and Guida Mary Guevara starring turn in the spotlight a show written by Gigi for them, which is a huge success. They end up next to the lawyer and Djulian Takao, respectively. Ornela continues to be involved with boys much younger than her.
Cemil revolts against Nikos to learn that he is his father, but ends up forgiving the Greek. The boy marries Monica, ending pregnant by him. Rebecca becomes a lesbian and makes a cruise with her new passion, Karen - your partner in the modeling agency. Alberto is with Erica, and the biggest rival of the daughter of Julia in the fashion world, Giovana, ends up with his father, the Italian Cyro.
Tosca is arrested for racism, but just out of jail and get mesmerized by Dagmar's father, the bride of his son Fladson, who is black. Katina and Murat and end happily together along with all the family, celebrating 40 years of marriage.
After recovering his money, Julia goes to Greece Nikos ago, angry at her for a frame and Andrew Bia. The two eventually made peace, and get married right there.