Beck, Bogert & Appice were a hard rock supergroup and power trio formed by guitarist Jeff Beck and evolving from The Jeff Beck Group. The line up included bassist Tim Bogert and drummer Carmine Appice who were both previously in Vanilla Fudge and Cactus.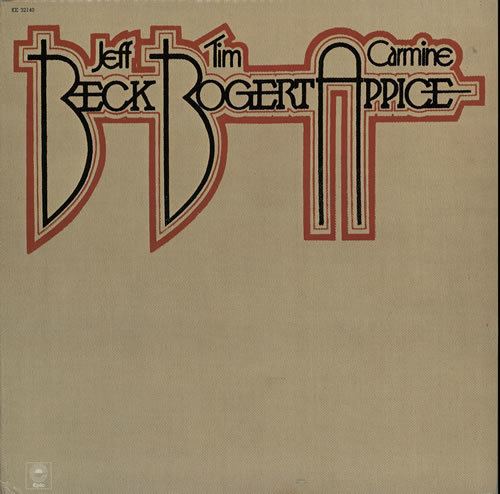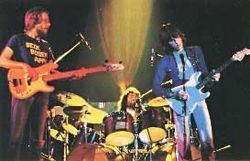 Beck had been keen to work with Tim Bogert and Carmine Appice, further to encountering Bogert and Appice during 1967 and subsequent meetings and sessions such as those which took place between July 6 and 10, 1969. In early August 1969 Beck commented to Alan Smith from New Musical Express,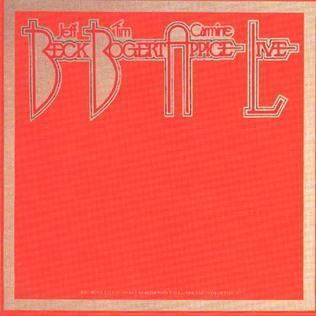 "...two name faces to join the group. They're going to be news when they happen, and if I only had the griff on it, if only I had it signed and sealed, I'd tell you. But until then I'm afraid it's all sham. You see both these name faces are under recording contracts at the moment."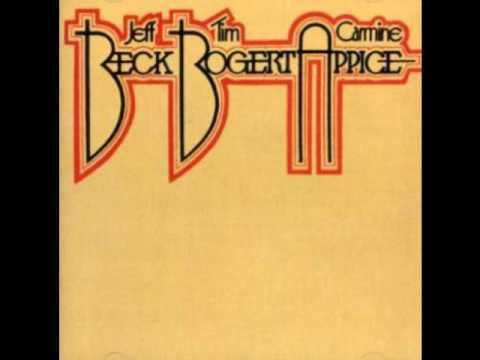 On September 13, 1969 Melody Maker reported in their "Raver" column, that Beck had added Carmine Appice and Tim Bogert to his band. Beck and his manager Peter Grant arranged to finalise contracts with Bogert and Appice in November 1969. On November 12, 1969 Beck crashed his hot rod car and all future plans were put on hold. Beck soon recovered from his accident and in early March 1971 he formed a new Jeff Beck Group.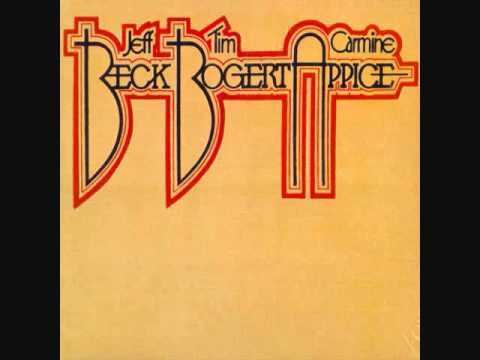 The official demise of the second Jeff Beck Group was announced on July 24, 1972. The next day Jeff Beck met with keyboardist Max Middleton, Tim Bogert and Carmine Appice. He also brought in Kim Milford as vocalist. Rehearsals at the Rolling Stones rehearsal rooms Bermondsey began, in preparation for an imminent tour of US, originally arranged for The Jeff Beck Group. In an interview with Danny Holloway from New Musical Express on July 8, 1972, Beck stated:
"We've never played what the people wanted to hear in America. They expect vicious, violent rock and Roll. That's what I'm known for, but I was avoiding all that in the previous band. I was trying to play subtle rock and roll. That stuff was more suitable for clubs not big stages. This new group will play much heavier music."
On August 1, 1972 the band appeared at the Stanley Theater in Pittsburgh as Jeff Beck Group. After only six appearances Milford was replaced by Bobby Tench, who was flown in from UK, after the Arie Crown Theatre Chicago performance and appeared with the band for the rest of the tour. The tour concluded at the Paramount Theatre in Seattle on August 19, 1972. After this US tour, Tench and Middelton left the band and Beck formed a power trio with Appice and Bogert. Drummer Appice also took on the role of vocalist with help from Bogert and Beck. Still billed as Jeff Beck Group they were included on the bill for Rock at The Oval on September 16, which marked the start of a tour schedule of UK, the Netherlands and Germany. On Friday October 20, 1972 a US tour began at the Hollywood Sportatorium in Florida and concluded on November 11, 1972, at The Warehouse in New Orleans.
Beck, Bogert & Appice started work on their eponymous debut album, Beck, Bogert & Appice, on December 11, 1972 at Chess Studios, with sessions continuing until December 22. Recording sessions resumed on January 2, 1973 with producer Don Nix and the trio transferred to The Village in Los Angeles. Don Nix told John Tobler from the US magazine Zig Zag: "I don't know how I got the job, but I'd sure like to get out of it". Debut album Beck, Bogert & Appice was released on March 26, 1973 in US, and in UK on April 6 the same year. The album reached #12 in US and #28 in UK album charts and on May 10, 1973 James Isaacs, from Rolling Stone wrote:
"The band's debut LP is surprisingly docile, when compared to their live show that summons recollections of the Fudge's savage version of "Shotgun" united with Beck's swooping leads. Always a master of unrestraint, Jeff is often subdued here, depending far less on the sound effects and whooshing runs that dominated the two albums with Rod. Good drummer Appice is the designated singer on the remainder of the tunes. While he can at least carry a tune (even if at times he sounds like he's carrying it in a satchel), his Bruce like tenor possesses little flair and scant individuality. Still, it's good to hear stripped-down rock like "Lady", with its Creamy vocal and Whoish crescendos, the boogie lick-trading on "Livin' Alone" and the almost ludicrous sincerity with which Carmine renders Curtis Mayfield's "I'm So Proud"."
On February 1, 1973 the trio embarked on a UK tour which took in concert Halls and University campus venues and ended at the Top Rank in Cardiff on February 18, 1973. On February 20 they appeared on the French TV show Pop Deux, in front of 2,000 fans. On March 28, 1973 they started their US tour at the Music Hall in Boston and Beck unveiled a new effect by using the Talk box for the first time. They finished the first part of their tour on April 16, 1973 at Winterland, California, having played eighteen venues. After another tour break, the band resumed their tour of US, starting at the Seattle Centre Arena on May 26 and finishing at the Honolulu International centre Hawaii on May 8, and they flew onto a Japanese tour which started at Nippon Budokan centre on May 14 and ended five days later on May 19, 1973 at Koseinenkin Hall, Osaka.
A tour of Europe started on July 8, 1973 and took in the annual European rock festival circuit. They travelled to venues in West Germany and the Netherlands, before arriving in Paris, to conclude the tour on July 14, 1973. Another US tour was hastily arranged, to cover the East coast and Southern states, such as Pennsylvania, North Carolina, Florida, Maryland and Georgia. The tour started on July 11, 1973 and came to an abrupt end when Beck left on July 17.
Live in Japan was released on October 21, 1973. This album was a compilation of performances recorded in Osaka, during the May tour in Japan. On November 21, 1973, the band travelled to France to start their second European tour as Beck, Bogert & Appice. After a Christmas break the band started a British tour, which started Newcastle on January 10. Fourteen shows followed, taking them to cities such as Brighton, Leeds (University Union), Liverpool, Sheffield, Bristol and London, before heading to Scotland to visit, Glasgow and Edinburgh. The tour ended on February 29 at the Caley Picture House in Edinburgh.
On January 26, 1974 the band played at the Rainbow Theatre, as part of a European tour. This concert was broadcast in full, on the US show Rock Around the World, on September 9, 1974. This was the last recorded work by the band and previewed songs that were intended for a second studio album later became the bootleg At Last Rainbow. The medley which combined "You Shook Me" and "BBA Boogie" was later included on the Jeff Beck compilation Beckology(1991). Recording sessions for a second studio album began in January 1974. On May 18, 1974 New Musical Express wrote, "Rumours concerning an imminent split in BBA, which have been rife for several weeks, were confirmed by bassist Tim Bogert". Melody Maker also reported the breakup of the band, at that time. The band dissolved before the completion of a second studio album.
At Last Rainbow song list
"Laughin' Lady" (5:53)
"Lady" (7:05)
"Morning Dew" (12:22)
"Superstition" (6:07)
"(Get Ready) Your Lovemaker's Comin' Home" (7:40)
"Blues De Luxe - You Shook me" (5:34)
"Rainbow Boogie" (11:32) ["BBA Boogie"]
Jeff Beck – guitar and vocals
Tim Bogert – bass and vocals
Carmine Appice – drums and vocals
Bobby Tench 13 live shows. August 8 to September 19, 1972 with Beck, Bogert and Appice, they appeared as Jeff Beck Group. Tench joined the band for The Arie Crown Theater concert, in Chicago.
Kim Milford 6 live shows. August 4 to August 7, 1972 with Beck, Bogert and Appice, they appeared as Jeff Beck Group. Milford left the band after the Majestic Theater concert, in Dallas.
Danny Hutton and Jimmy Greenspoon from Three Dog Night on Beck, Bogert & Appice album
Pete French and Duane Hitchings on Beck, Bogert & Appice album
Beck, Bogert & Appice (1973)
Epic EQ-32140 (1973)
Columbia 32140 (1989)
Digital Sound 4421 (1997)
Epic MHCP585 (2005)
Repertoire 2330 + Bonus track (2005)
Sbme Special MKTS 723706 (2005)
Beck, Bogert & Appice Live (in Japan) (1973)
Epic 22001 (1973)
1999
2005
BBA tracks appear on Beckology
Epic/Legacy E3K-48661 (1991)
Epic/Legacy 48661 (1995)
Epic/Legacy 48661 (1991)
Epic/Legacy 48661 (1991)
Epic/Legacy E3T-48661 (1991)
Epic/Legacy 65424 (1998)
Sony 65424 (1998)
Sony Japan 750/2 (2007)
"Black Cat Moan" / "Livin' Alone" Epic EPC 1255 (UK February 16, 1972)
"I'm So Proud" / "Oh to Love You" Epic 10998 (US May 28, 1973)
"Lady" / "Oh to Love You" Epic 11027 (US July 16, 1973)