Similar People

Tyler Bingham, Michael Thompson, Thomas Silverstein,

Clayton Fountain

, Larry Hoover

Died

July 8, 2018 (aged 70) Florence, Colorado, U.S.

Born

July 7, 1948 (age 70), Windsor, California, U.S.
Barry Byron "The Baron" Mills (July 7, 1948 – July 8, 2018) was a leader of the Aryan Brotherhood (AB) prison gang. Mills was incarcerated into the California state prison system at a young age, where he rose in the ranks of the AB organization in the 1970s and 80s.
Mills, from Windsor, California, was first incarcerated in 1967, and jailed for a year in a county lockup. He entered the California state prison system after an armed robbery in 1969, and has been jailed almost continually since then. He became involved with the AB in San Quentin Prison, where the group originated in 1964. He was convicted of nearly decapitating another inmate in a Georgia maximum-security prison in 1979. According to a federal indictment, Mills was involved in the consolidation of the AB power structure in 1980, where he assumed a seat in a three-member "federal commission" for the gang. Along with Tyler Bingham, he expanded the operations of the AB in federal and state prisons, moving the group into narcotics dealing and racketeering.
In March 2006, Mills, along with three other leaders of the Aryan Brotherhood, including Bingham, were indicted for numerous crimes, including murder, conspiracy, drug trafficking, and racketeering. Barry Mills and Tyler Bingham were convicted of murder and sent back to United States Penitentiary Administrative Maximum Facility Prison (ADX) in Florence, Colorado where they are serving life sentences without the possibility of parole.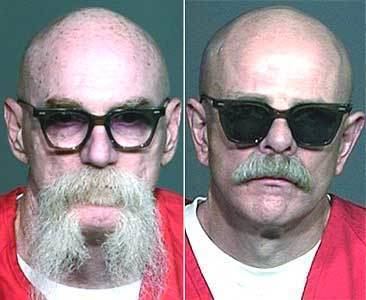 Death
Mills died on July 8, 2018 at the age of 70.
References
Barry Mills (Aryan Brotherhood) Wikipedia
(Text) CC BY-SA