The Baxter's banksia (Banksia baxteri), also known as bird's nest banksia, is a species of shrub in the plant genus Banksia. It occurs along the south coast of Western Australia between Albany and Esperance.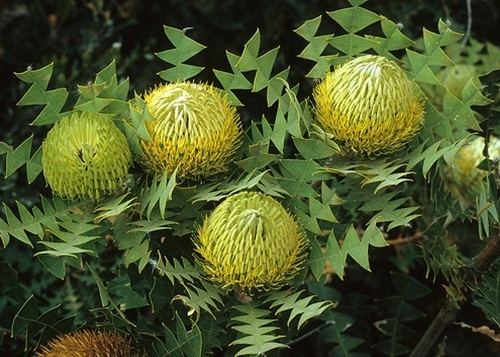 A 1980 field study at Cheyne Beach showed it to be pollinated by the New Holland honeyeater and white-cheeked honeyeater.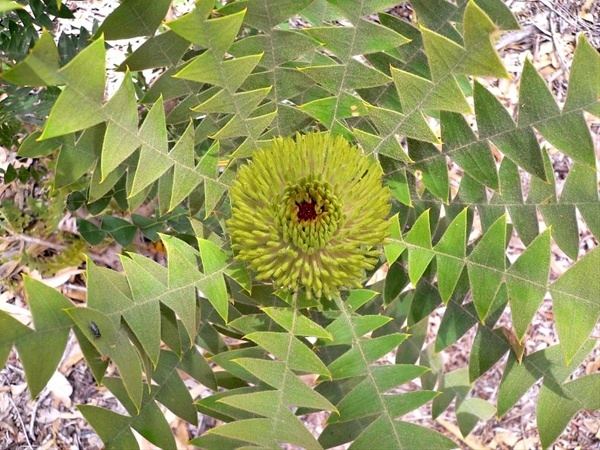 Banksia baxteri is serotinous, that is, it has an aerial seed bank in its canopy in the form of the follicles of the old flower spikes. These are opened with fire and release seed in large numbers, which germinate and grow after rain. Seed can last for many years; old spikes 9 to 12 years old have been found to have seed that remains 100% viable.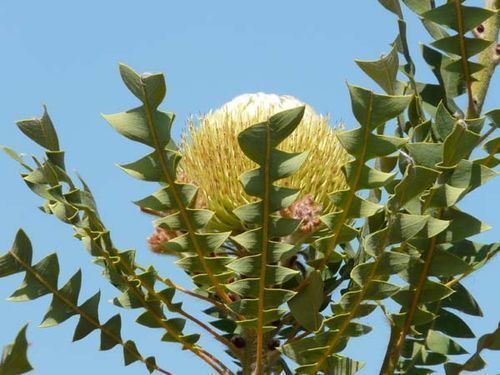 Seeds do not require any treatment, and take 21 to 42 days to germinate.