Covid-19



Burt Gillett




United States







English






November 19, 1932 (1932-11-19)



Babes in the Woods is a 1932 Silly Symphonies animated film.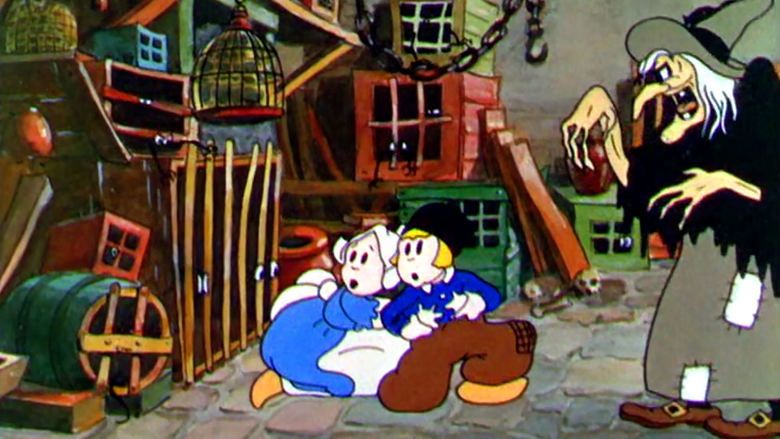 It is a re-working of the British folk tale Babes in the Wood, with some material incorporated from Hansel and Gretel by the Brothers Grimm, and the addition of a village of friendly elves (a feature not traditionally present in either tale), and a happier ending.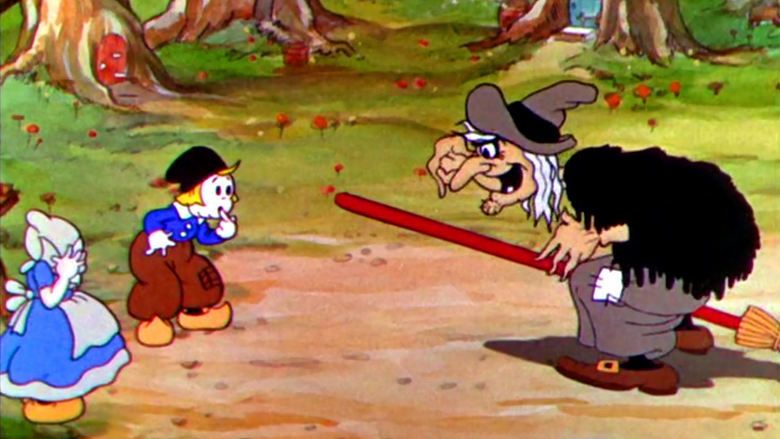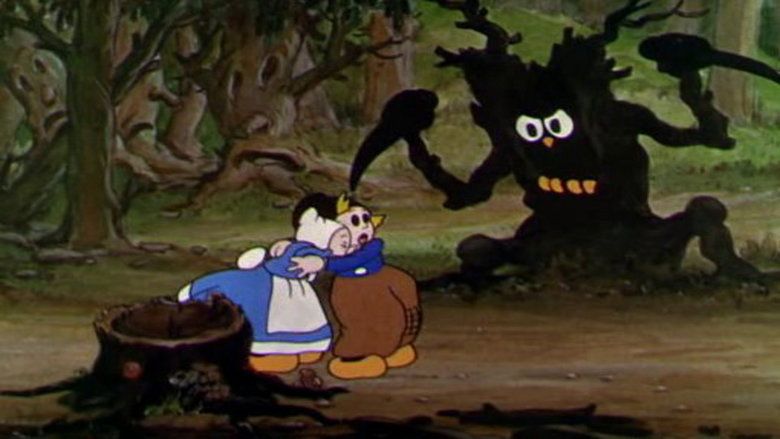 "Once upon a time, a story was told about fairies, goblins, and witches of old. They haunted the forests and meadows and dells, and this is the legend the storybooks tell: Oh, don't you remember a long time ago? When two little babes, whose names I don't know. They wandered away on a fine summers day, and were lost in a wood, I've heard people say."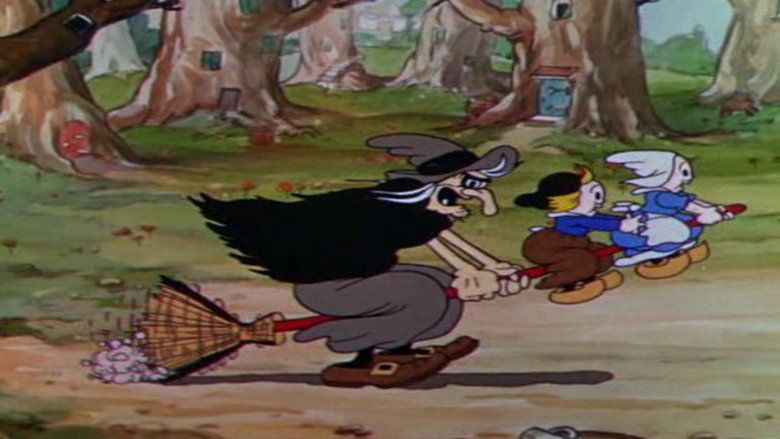 Hansel and Gretel stumble on a clearing in the woods where elves are going about their business. The elves are friendly to the children. Until a witch comes and takes them away on her broom to her gingerbread house, where she turns nasty on them, turning Hansel into a spider ("Lotus and cider! I'll change you into a spider!"), a yowling child-turned-cat to stone ("Fe, fi, bone! I'll change you to stone!"), and tries to turn Gretel into a rat ("Why, you little brat! I'll change you into a rat!") when an elf's arrow stops her. While the elves are fighting the witch, Hansel and Gretel free the other children who have been imprisoned and transformed into animals (lizards/newts, rats, spiders, cats, and bats) by the witch. Finally, the witch falls from her broom and lands in a cauldron containing a brew that turns living things to stone, and becomes a large rock, which would be known as the Witch Rock.
Babes in the Woods Wikipedia
(Text) CC BY-SA
Babes in the Woods IMDb
Babes in the Woods themoviedb.org