Autism Is a World is an American short subject documentary film written by Sue Rubin in 2004, an autistic woman who is purported to have learned to communicate via the discredited technique of facilitated communication, which scientists widely agree only appears effective due to the facilitator unconsciously guiding the hands of people with autism. The film was produced and directed by Gerardine Wurzburg and co-produced by the CNN cable network. It was nominated in the 77th annual Academy Awards for Best Documentary Short Subject. Wurzburg previously won an Academy Award in 1992 for the film Educating Peter.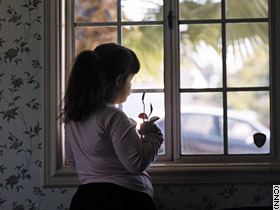 Rubin is an autistic woman who was considered to be intellectually disabled as a child. According to the film, at the age of thirteen, she learned to express herself through a computer keyboard with the help of another person, otherwise known as facilitated communication, revealing that she was in fact highly intelligent. She went on to study history, specializing in Latin American History at Whittier College, and to write speeches about her life as an autistic person. Director Wurzburg has called Rubin "the Helen Keller of her generation." Rubin's dialogue is narrated by actress Julianna Margulies.
Autism researchers such as Gina Green of San Diego State University have criticised the film for its positive portrayal of facilitated communication. Green stated that making a film without "even a hint, much less a disclosure" of the evidence against facilitated communication "is appalling".