The big things of Australia are a loosely related set of large structures, some of which are novelty architecture and some are sculptures. There are estimated to be over 150 such objects around the country, the first being the Big Scotsman in Medindie, Adelaide, which was built in 1963. There are big things in every state and territory in Australia.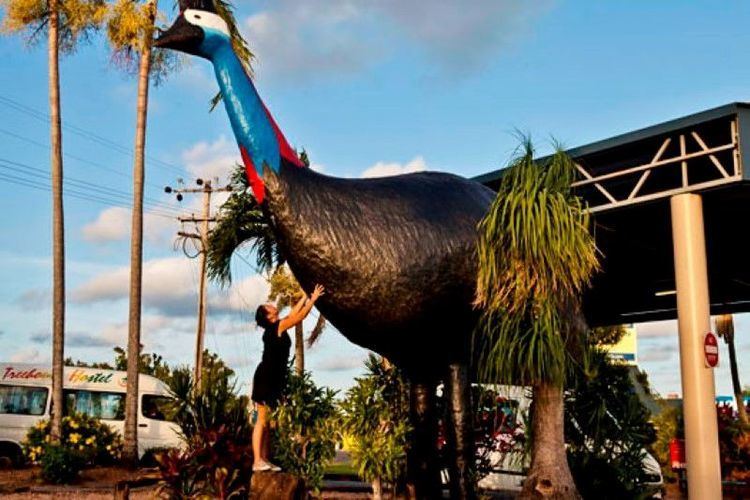 Most big things began as tourist traps found along major roads between destinations.
The big things have become something of a cult phenomenon, and are sometimes used as an excuse for a road trip, where many or all big things are visited and used as a backdrop to a group photograph. Many of the big things are considered works of folk art and have been heritage-listed.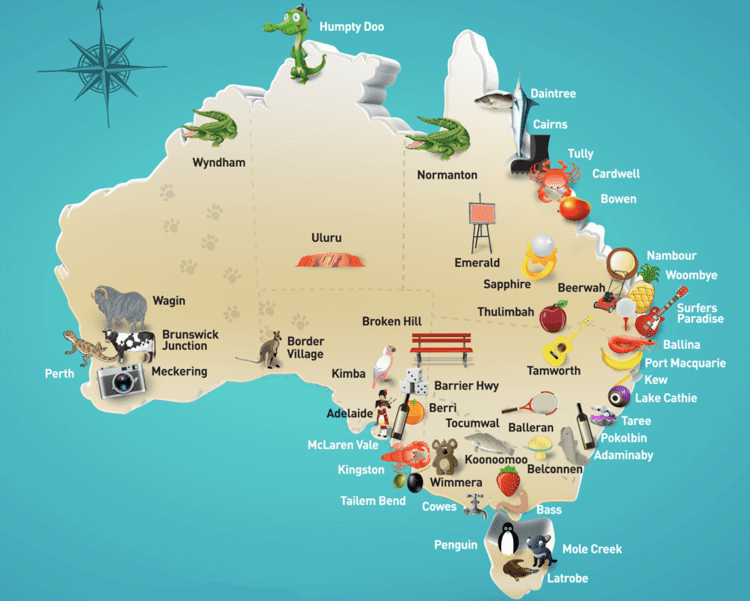 The London production of Priscilla, Queen of the Desert: the Musical references the Big Prawn, Big Merino, Big Pineapple and the Big Banana.
The ABC produced a documentary titled Big Things as part of its programme The Big Picture.
The National Museum in Canberra has a comprehensive multimedia exhibit displaying many big things.
In 2007 Australia Post issued a set of 50c postage stamps by Reg Mombassa, commemorating five of the most iconic big things:
The Big Banana at Coffs Harbour (NSW)
The Big Golden Guitar at Tamworth (NSW)
The Big Lobster at Kingston SE (SA)
The Big Merino at Goulburn (NSW)
The Big Pineapple at Nambour (QLD)
Danny Wallace mentions Australia's big things in his book Yes Man.
Travel writer Bill Bryson details his visit to the Big Lobster and the Big Bull in his book Down Under / In a Sunburned Country
In the Australian comedy film Young Einstein, when the titular character books into a hotel the desk clerk asks if he's "Here to see the Big Bed?"
English stand-up comedian Ross Noble, visits many of Australia's big things during his 2009 tour Ross Noble's Australian Trip.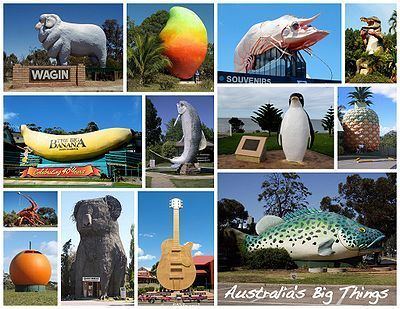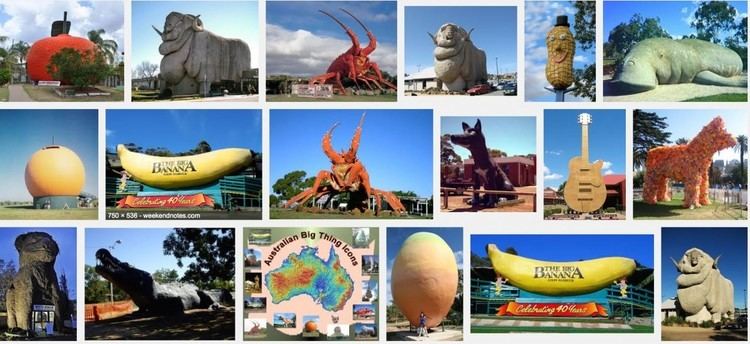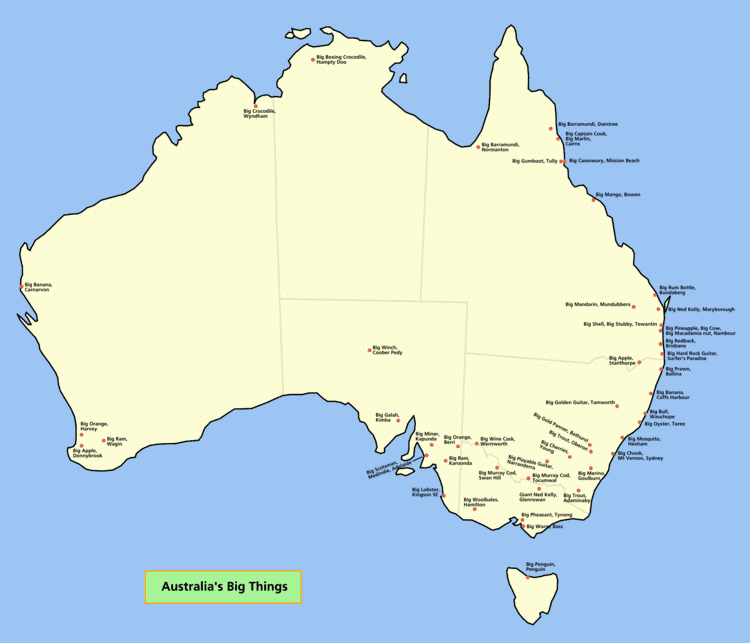 Australia's big things Wikipedia