Kenya




5




Eve D'Souza




64




English




English Swahili




16 September 2014




5




Stand-up comedy






Lily Joan Wanjiku Caroline Gachiku




Derrick Omfwoko Aswani † Likarion Wainaina




Sandra Dacha Nyce Wanjeri Sospeetah Kiritu Eve D'Souza Grace Muna




Pray & Prey, Churchill Show, Sumu la Penzi, The Trend, Makutano Junction
Auntie Boss! is a Kenyan comedy-drama television series. It delves into the lives of domestic house helps in a fictional Taifa Estate and their everyday drama as it revolves around the families they work for and activities within the neighborhood. It reflects the normal Kenyan culture about the relationships the house helps have with their bosses. The story also features a lifestyle of the high class society in Kenya.
The comedy featured an ensemble cast of Nyce Wanjeri, Sandra Dacha, Sospeetah Kiritu, Abdul Karim Athman, Eve D' Souza, Grace Muna and Maqbul Mohammed. Directed by Ofmwoko Aswani for the first two seasons before he died of cancer. Likarion Wainaina took over as the director of the series. The directors are Eve D'Souza who is also the one of the main cast members and Lucy Mwangi. Moonbeam production released the premiere of the series on YouTube 23 August 2014.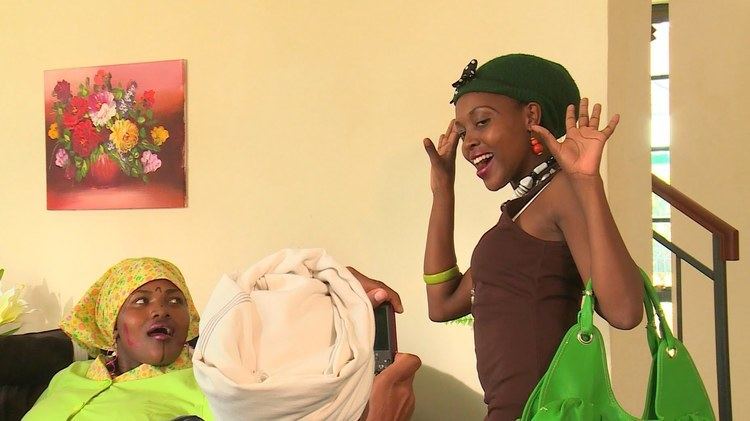 Shiru played by (Nyce Wanjeri) is quite illiterate. She is easily swayed by more intelligent people than her. At one time she is conned and all the Maingi family domestic properties are lost. Her boss' is quite fond of her despite her gruesome nature making her less susceptible to being fired.
Amos played by (Sospeetah Kiritu) is Vashita's loyal maid. He is the only male maid in Taifa Estate. Amos is obedient and knows all boundaries between an employer and employee.
Silprosa (Sandra Dacha) is a gourmand. She often faces criticism for her plus size. Behind the mask lies loving mother with an irresponsible husband.
Cosmas is a mischievous watchman of Taifa Estate. He has his own side hustles. He is money-thirsty and will do any thing to get it.
Vashita played by (Eve D'Souza) is the perfect example of an upper class boss, a is quite spoilt. She is of Indian origins and girlfriend to Donavan. Varshita is extremely difficult to be with. She leads an extravagant lifestyle that only burdens Donavan played by (Maqbul Mohammed). During recruiting new maids, they end up turning down the offer because what may await them is a disaster and if one gets employed she hardly stays for long.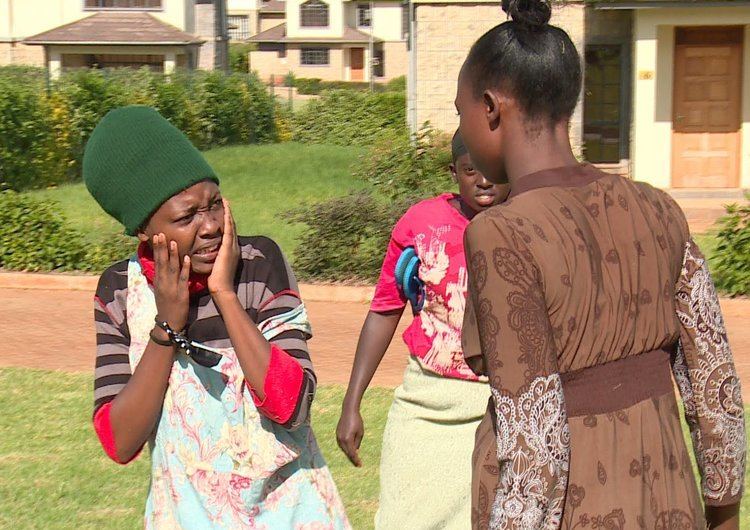 NTV confirmed to air Auntie Boss! from September 16, 2014.It airs on Tuesday at 8 PM EAT. Reruns are aired on Saturdays at 5 PM EAT.
Auntie Boss! Wikipedia