Colón, Panama




Prestressed concrete




75 m




Colón




Panama Canal Authority




1,050 m




212 m




Cable-stayed bridge






Four lanes of traffic, pedestrians and bicycles




Atlantic approach to the Panama Canal




double-pylon, double-plane cable-stayed bridge




Panama Canal, Atlantic Ocean




Panama Canal, Centennial Bridge - Panama, Bridge of the Americas, Gatun Dam, Fort Davis - Panama
The third bridge over the Panama Canal, known as the Atlantic Bridge, is a road bridge under construction in Colón, Panama, which will span the Atlantic entrance to the Canal. When completed it will be a third bridge over the Panama Canal after the Bridge of the Americas and the Centennial Bridge both on the Pacific side of the canal.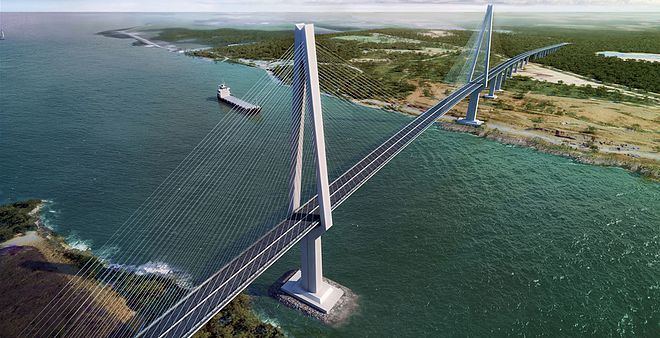 The bridge is proposed to be a double-pylon, double-plane, concrete girder, cable-stayed bridge with a main span of 530 metres (1,740 ft), and two side spans of 230 metres (750 ft). The east and west approaches are to be 1,074 metres (3,524 ft) and 756 metres (2,480 ft) long respectively. The bridge was designed by the China Communication Construction Company (CCCC) consisting of HPDI and Louis Berger Group.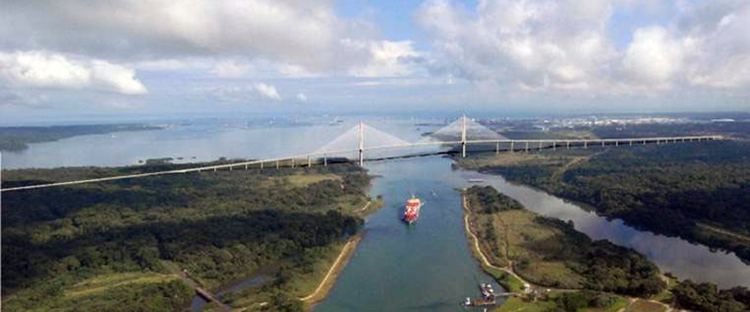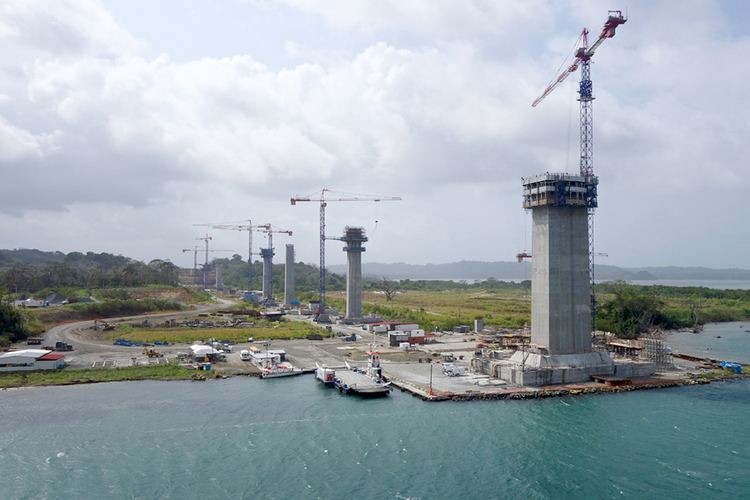 Three consortiums were approved to bid for the bridge construction: Acciona Infraestructuras -Tradeco (Spain and Mexico), Odebrecht – Hyundai Joint Venture (Brazil and Korea), and Vinci Construction Grands Projets (France). Tenders were received in August 2012.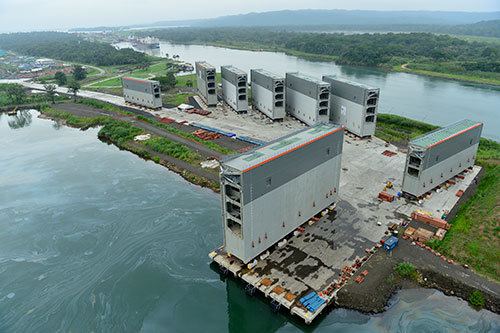 In October 2012, the Panama Canal Authority awarded a contract to the French company Vinci Construction to build a third (permanent) bridge, near the Atlantic side, for an offer price of US$366 million. At that time the bridge had no name, but Third bridge and Atlantic side bridge were used, as well as Atlantic Bridge.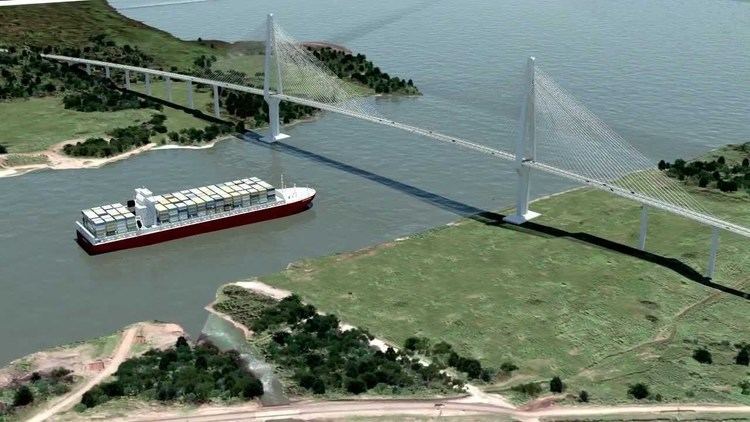 Construction of the bridge and access viaducts, which commenced in January 2013 was planned to take three and a half years and was expected to be completed in 2016.
Atlantic Bridge, Panama Wikipedia