8

/

10

1

Votes

Alchetron

Rate This




Bob Kolar




English




15 minutes




7 February 2015




Sprout, NBC






United States




1




12 July 2014




Education






52 (aired) (list of episodes)




ABS-CBN, Turkish Radio and Television Corporation




The Octonauts, Clangers, The Chica Show, Angelina Ballerina: The Next, WordWorld
Astroblast! is an American 2D CGI animated series. The series is co-produced by Scholastic Media, Soup2Nuts, The Teammate Funnymoon Entertainment Company and Sprout Enterprises and debuted on Sprout on July 12, 2014. It began airing on NBC Kids Saturday morning programming block, October 4, 2014. It is based on the book series Astroblast! by author and illustrator Bob Kolar.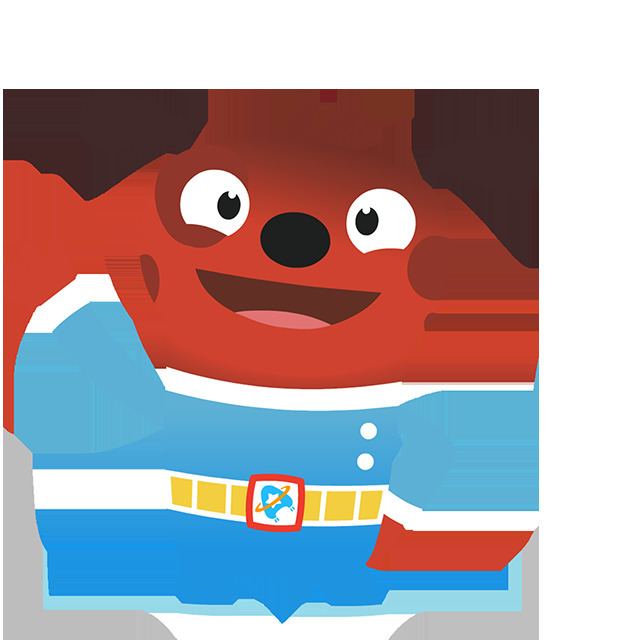 It was the last show produced by Soup2Nuts before their closure on March 31, 2015.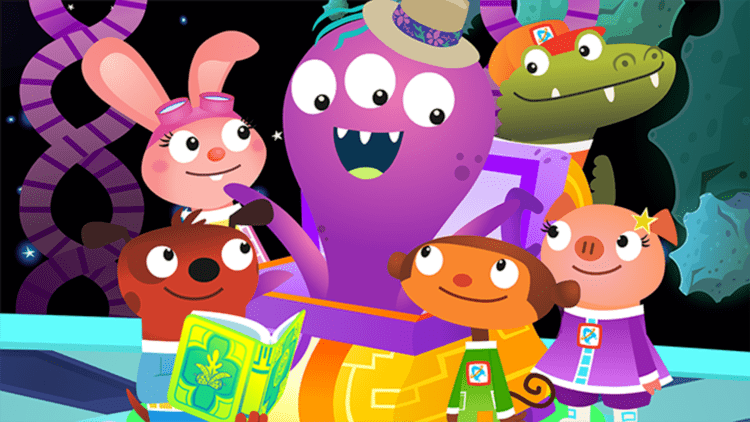 Sputnik, Halley, Radar, Comet, and Jet are five fun-loving animals who live with their alien octopus friend Sal in the Astroblast Space Station, which also houses a large library and a smoothie cafe called the Frosty Star.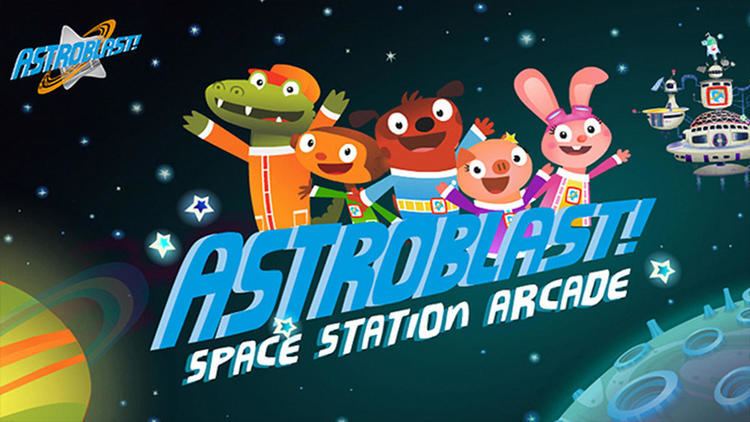 Sputnik is a pig who wears purple. She is Jet's best friend. She loves to read and is depicted as being very knowledgeable. She is voiced by Veronica Taylor, best known for providing the voice for Ash Ketchum and May on Pokémon, April O'Neil on the 2003 version of Teenage Mutant Ninja Turtles and a variety of shows licensed by 4Kids Entertainment.
Halley is a rabbit who wears pink and yellow. She is Sal's closest friend. She is depicted as being daring, fun-loving, and a thrill-seeker. She is voiced by Gigi Abraham.
Comet is a dog who wears sky blue. He is Radar's best friend. He often comes up with many ideas, but most of the time, it doesn't work out. He is depicted as the leader of the group, and likes exciting and loud things. He is voiced by Wayne Grayson, who voiced Joey Wheeler on Yu-Gi-Oh! Duel Monsters, Michelangelo on the 2003 version of Teenage Mutant Ninja Turtles, Peso on the US version of The Octonauts, and a variety of shows licensed by 4Kids Entertainment.
Radar is a monkey who wears lime green. He is Comet's best friend. He is depicted as being athletic,a little bit rude, and sometimes selfish. but he's also a bit of a sore loser. He is voiced by Joe Gaudet.
Jet is an alligator who wears orange. He is Sputnik's best friend. He does not speak and only communicates via the onomatopoeia "Jet", but he is very expressive and everyone understands his gestures. He is voiced by Andrew Sabiston
Sal is a purple, three-eyed space octopus. He is Halley's closest friend. He often shares his "gam-gam" (grandmother)'s advice whenever there's a sticky situation. He often finds the soft side, of many situations. He is voiced by John Taylor. The show even aired on Milkshake channel five. The Show was on The Good Night show on July 12th 2014. And the show ended in 2015. And again in December 2016, after the last show, it was cancelled until February 2, 2017. Sprout created new episodes of Astroblast for February 29, 2017. It is by Bob Kolar, who was the creator of Word Girl and many more shows. And soon in 2017, it will be on DVD in stores everywhere. This is a children's cartoon with funny sound effects, silly animation and amazing music that kids can't stop thinking or laughing about it! It will also be aired on CBeebies in February 19, 2017. And it will even have a Live show on February 24, 2017. And if Jet can talk in real life. His voice will sound like Larry the cucumber from Veggie tales. That way he will talk without any shenanigan problems speaking. And the show was on sprout along with Sesame street, Barney & Friends Pajanimals by the Jim Henson Company. And this TV show is only for kids 2-5 years old.
Individual air dates for stories as a 15-minute program:
Coupled air dates as a 30-minute program: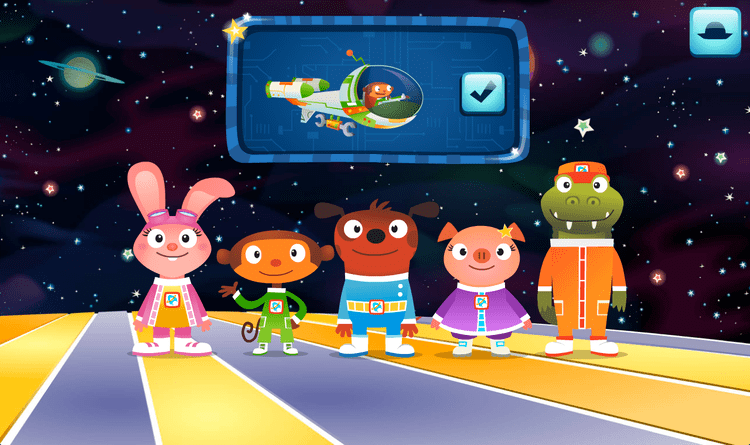 15 July 2014: Take Off! + Glippis Visit re-aired 13 January 2016
8 October 2014: Are You My Piffin? + Halley's Wannabe
25 October 2014: Smoothie Operator + Bend It Like Radar
8 November 2014: I'll Save You + Don't Touch
29 November 2014: "Sore Loser" + "Halley Goes Solo" re-aired 30 August 2015
6 December 2014: ? + ? re-aired 6 September 2015
13 December 2014: "Beck and Call" + "Sputnik Takes Charge" re-aired 13 September 2015
3 January 2015: Growing Crazy + Building the Perfect Present re-aired 3 January 2016
25 April 2015: "Lights Out" + "Shoes Blue" re-aired 25 October 2015
2 May 2015: "Shape Up" + "Puzzle Hunt" re-aired 1 November 2015
9 May 2015: I Love a Parade! Sometimes ... + Radar Sleeps Over re-aired 8 November 2015
16 May 2015: Stop Booging Me + Just Peachy re-aired 15 November 2015
23 May 2015: Hole in One + Treasure Hunt re-aired 22 November 2015
30 May 2015: Be Mine + Threes a Crowd re-aired 29 November 2015 A mailbox mix-up leaves Comet questioning his friendship with Halley.
6 June 2015: Who's Afraid of the Big Bad Alligator + Sing Along to the Bouncing Monkey re-aired 6 December 2015 New customers are scared of Jet but they learn to trust him after he saves one from a fall.
13 June 2015: I Feel Fine + Radar for a Day re-aired 13 December 2015 Sputnik is so excited for a Carly Cosmos contest, she tries to hide the fact she is sick.
27 June 2015: Bop til You Drop + Kapowser re-aired 27 December 2015
24 July 2015: A Gift From Halley + Best Guests re0aired 20 December 2015
19 September 2015: "Comet's Gift" + "A Star Is Born" re-aired 20 September 2015 - Comet doesn't want to give a gift at the secret gift exchange.
26 September 2015: "Don't Fear the Surfboard" + "Clean Machine" re-aired 27 September 2015 - Halley's late with a large order of smoothies leaving her questioning her job performance.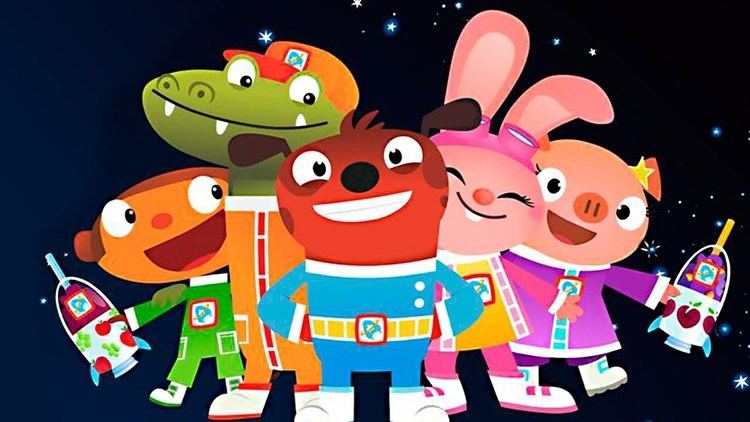 Astroblast! Wikipedia