A montage of images depicts the social upheaval in Russia following World War I leading to the Russian Revolution.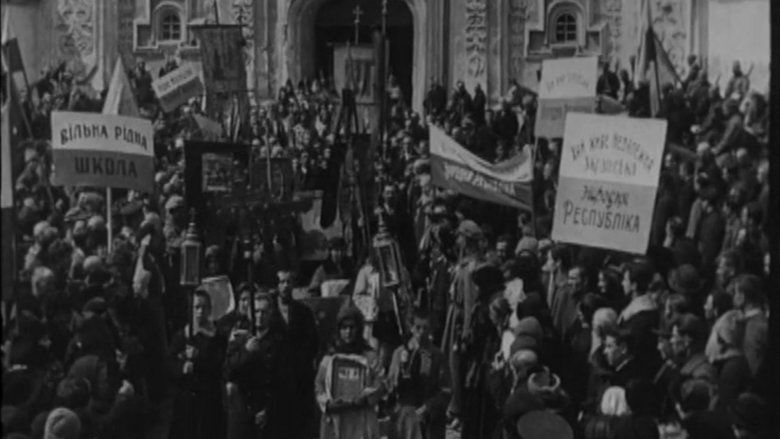 Arsenal (Russian: , also alternative title January Uprising in Kiev in 1918) is a Soviet film by Ukrainian director Alexander Dovzhenko. The film was made in 1928 and released early in 1929. It is the second film in his "Ukraine Trilogy", the first being Zvenigora (1928) and the third being Earth (1930).
The film concerns an episode in the Russian Civil War in 1918 in which the Kiev Arsenal January Uprising of workers aided the besieging Bolshevik army against the Ukrainian national Parliament Central Rada who held legal power in Ukraine at the time. Regarded by film scholar Vance Kepley, Jr. as "one of the few Soviet political films which seems even to cast doubt on the morality of violent retribution", Dovzhenkos eye for wartime absurdities (for example, an attack on an empty trench) anticipates later pacifist sentiments in films by Jean Renoir and Stanley Kubrick.
Set in the bleak aftermath and devastation of the World War I, a recently demobbed soldier, Timosh, returns to his hometown Kiev, after having survived a train wreck. His arrival coincides with a national celebration of Ukrainian freedom, but the festivities are not to last as a disenchanted.