Anthony M. Townsend is an American technology consultant. Townsend specializes in research on the implications of technology on cities and public institutions. His interests span numerous topics including; mobility and urbanization, innovation systems and innovation strategy, science and technology parks and economic development, and sustainability and telework.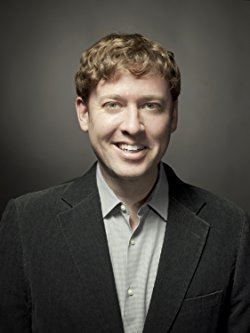 In 1996, Townsend received his Bachelor's degree with a major in urban studies and a minor in physics. After attending Rutgers University, he attended New York University where he received his master's degree in Urban Planning. While attending NYU, Townsend directed research sponsored by the National Science Foundation and the Department of Homeland Security. Townsend gained his Ph.D. in Urban and Regional planning at MIT in 2003. He received a Fulbright Scholarship in 2004 to study the social impacts of broadband in South Korea.
In 2001, Townsend co-founded NYC wireless, a non-profit organization that advocates and enables the growth of free, public wireless Internet access in New York City and surrounding areas. NYCwireless is an all-volunteer organization and serves thousands of individuals throughout the New York City metro area. Its most notable contributions are Wi-Fi hotspots in Manhattan parks.
Townsend was the director of research at the Institute for the Future from 2005 to 2014, focusing on pervasive computing, the urban environment, economics, demographics, non-profit organizations, and the media industry. He was a visiting professor at the Rudin Center for Transportation Policy & Management from 2013 to 2015.
Townsend has been a technology consultant to major information companies including Nortel Networks, Quova and Telegeography, Inc. and has conducted cyber district feasibility studies in Jersey City and Newark, New Jersey in an effort to bring Wi-Fi access to these areas.