Name

Anthony Howe




Role

Kinetic sculptor





Anthony howe s otherworldly kinetic sculptures
Anthony Howe (born 1954, Salt Lake City, Utah) is an American kinetic sculptor who creates wind-driven sculptures resembling pulsing, alien creatures and vortices. He makes use of computer-aided design, shaping the metal components with a plasma cutter, and completing his work by use of traditional metalworking techniques.
Contents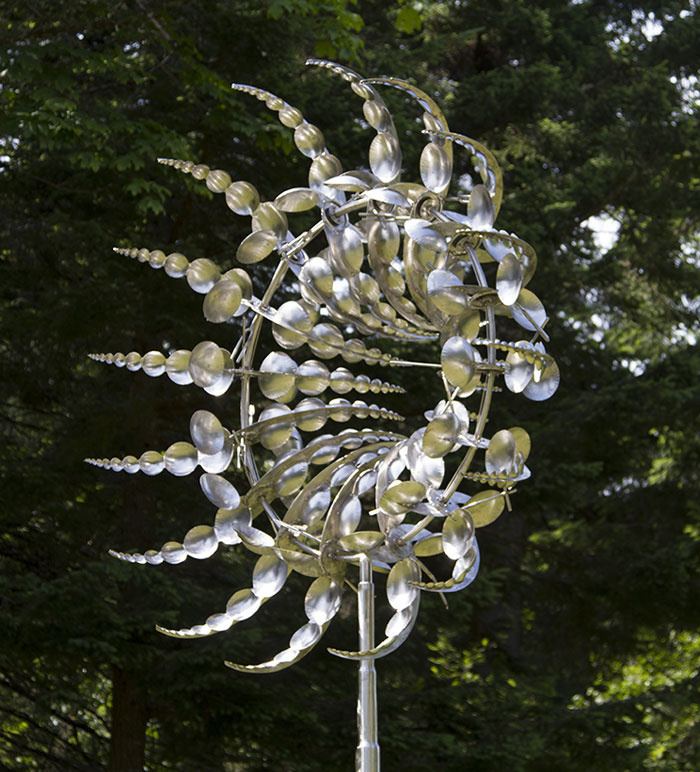 "Over the past 17 years I have made a body of suspended and freestanding kinetic sculpture, much of it designed to respond to the exterior natural environment of wind and light. I attempt, with an economy of means, to construct objects whose visual references range from lo-tech sci-fi paraphernalia to microbiological or astronomical models. Utilizing primarily stainless steel armatures that are driven either by hammered curvilinear shapes or flat fiberglass covered discs, I hope the pieces assume a spare, linear elegance when conditions are still, mutating to raucous animation when the wind picks up. Multiple axis finely balanced forms, both symmetrical and asymmetrical, conspire to create a visually satisfying three-dimensional harmony. Interior pieces include suspended gear motor and air driven wire armatures stretched with fiberglass, similar wall mounted pieces, as well as glass assemblages."
He attended The Taft School between 1969 and 1973, and for the next 6 years was enrolled at Cornell University and Skowhegan School of Painting and Sculpture. In 1979 he built a house on a remote mountaintop in New Hampshire. Here he painted pastoral landscapes for five years, and displayed his work at 'Gallery on the Green' in Lexington, Massachusetts. His paintings may be found in the collections of Teradyne, Harvard University, the William Small collection and other public and private collections. In 1985 Howe moved to New York and turned from painting to kinetic sculpting. Four years later his first work was hung from old elevator cables stretched between buildings. In 1993 he joined the Kim Foster Gallery in New York, and the following year moved to Orcas Island in Washington, where he once again built a house and opened his own gallery.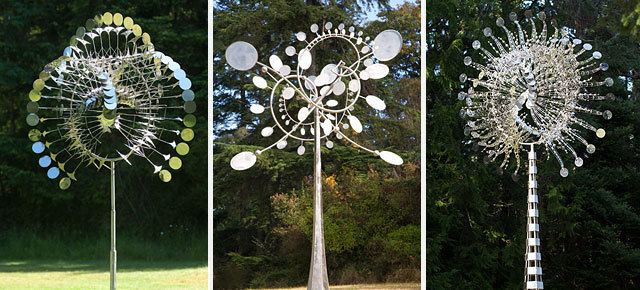 He claims that there is some guesswork in predicting the effects of strong wind, and thus over-engineers his work. One of his methods of testing the sculptures is by fixing them to his Ford F-150 and then driving down the freeway. He is currently working on a large kinetic wind sculpture which will be displayed at the arts festival Burning Man.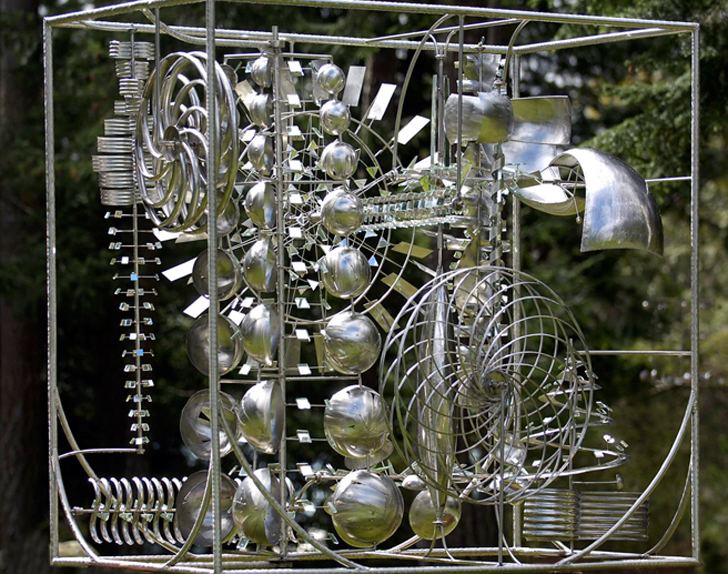 TV appearances
1998 CBS News Sunday Morning show.
2001 Evening Magazine, Seattle, Wa.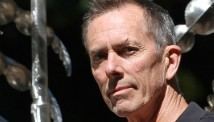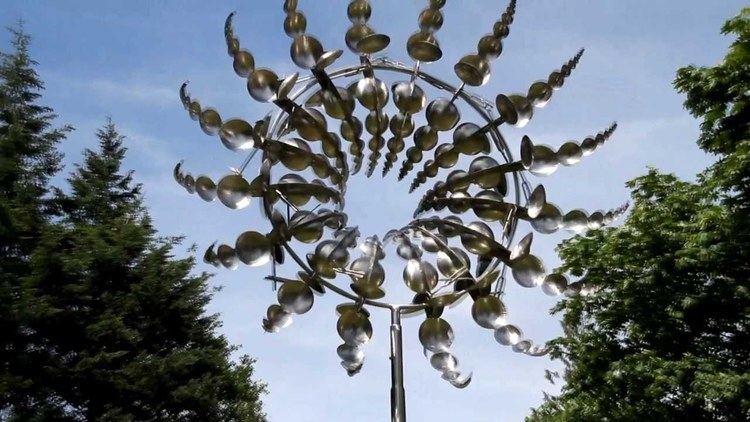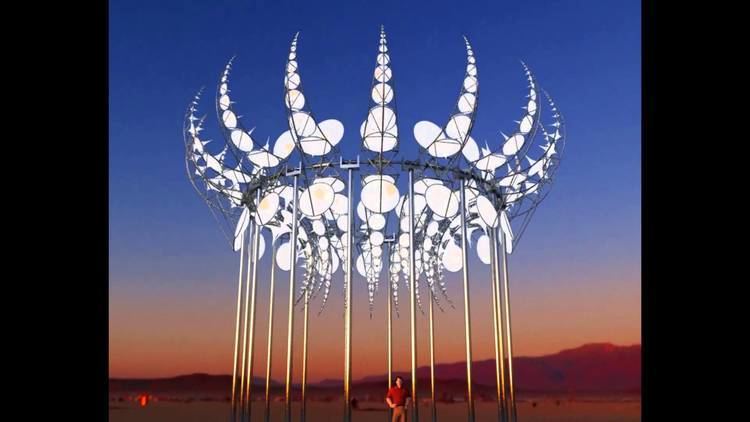 References
Anthony Howe (kinetic sculptor) Wikipedia
(Text) CC BY-SA