The Great Wall Station (simplified Chinese: 长城站; traditional Chinese: 長城站; pinyin: Chángchéng Zhàn) was the first Chinese research station in Antarctica and opened on 20 February 1985. It lies on the Fildes Peninsula on King George Island, and is about 2.5 kilometres (1.6 mi) from the Chilean Frei Montalva Station, and 960 kilometres (600 mi) from Cape Horn. The station is sited on ice-free rock, about 10 metres (33 ft) above sea level.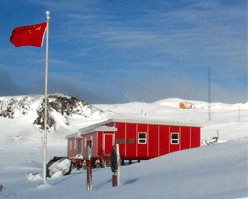 In summer, the station holds up to 40 people; in winter, 14. The station's No. 1 Building, erected in 1985, lies at the centre of the station and has a total floor area of 175 square metres (1,880 sq ft). It marks the beginning of China's presence in Antarctica and its Antarctic research program.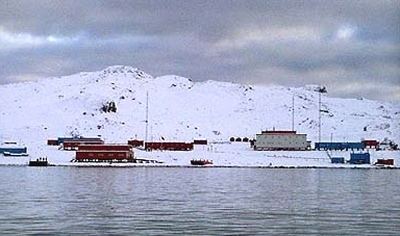 Two sites at the station have been designated one of the Historic Sites and Monuments in Antarctica following a proposal by China to the Antarctic Treaty Consultative Meeting: a monolith erected to commemorate the establishment of the station and the station's No.1 Building.