Nationality

Portuguese




Role

Executive




Occupation

Banker




Spouse

Ana Horta Osorio




Years active

1987–present




Education

INSEAD


Name

Antonio Osorio








Full Name

Antonio Mota de Sousa Horta Osorio




Born

28 January 1964 (age 57) Lisbon, Portugal


Alma mater

Catholic University of Portugal and INSEAD


Salary

GBP £10,831,000 (total compensation, 2014)




Title

Chief Executive of Lloyds Banking Group


Parents

Antonio Lino de Sousa Horta Osorio
Lloyds chief António Horta-Osório accepts Banker of the Year Award
António Mota de Sousa Horta Osório (born 28 January 1964) is a Portuguese banker, who is the group chief executive (CEO) of Lloyds Banking Group.
Contents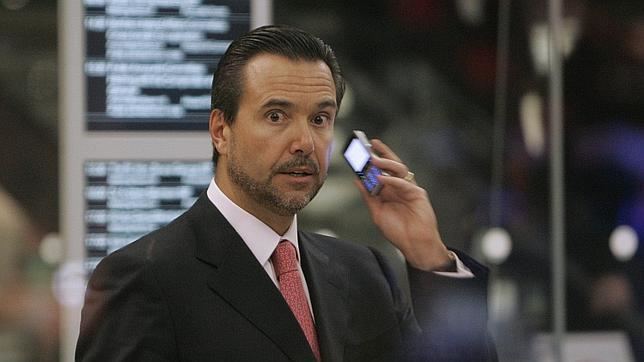 Early life
António Mota de Sousa Horta Osório was born in January 1964, in Lisbon, the eldest son of António Lino de Sousa Horta Osório, a lawyer and table tennis champion, and grandson of the late António de Sousa Horta Sarmento Osório, a lawyer, economist and politician.
Education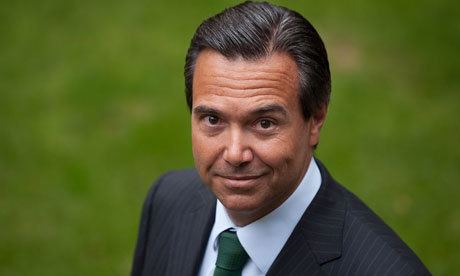 Osório graduated in Management and Business Administration from the Catholic University of Portugal, Lisbon, in 1987. He received his MBA at INSEAD, Fontainebleau, in 1991, where he was awarded the Henry Ford II prize for the best student in that year. He completed an Advanced Management Program (AMP) at Harvard Business School in 2003.
Career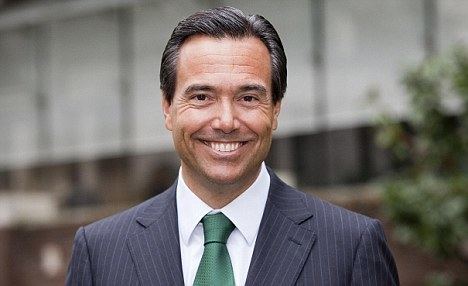 Osório joined Citibank in Portugal, where he became vice president and head of Capital Markets until 1990. During this period, he also taught at the Catholic University of Portugal, where he was an assistant professor, and a guest professor from 1992–1996. He was also a guest professor in the Superior Course of Banking Management at the Portuguese Bank Training Institute (IFB), from 1988 to 1994.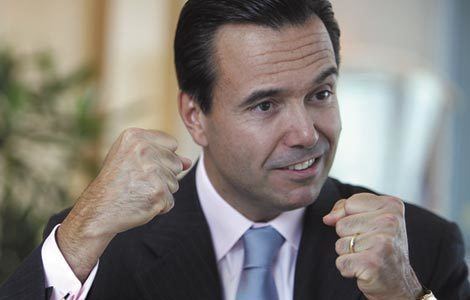 He joined Goldman Sachs in their corporate finance division, in New York City and London, from 1991 to 1993. In 1993, he was invited by Emilio Botín to join the Santander Group and set up Banco Santander de Negócios in Portugal (BSNP), of which he became CEO. From 1995 to 2003, he was president of the Association of Alumni of INSEAD in Portugal. In 1998 he became a member of the INSEAD Portuguese Council, and from 2003 to 2007 he was the chairman.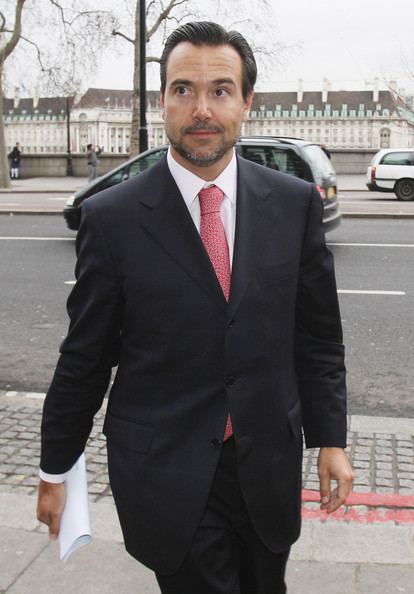 Osório moved to Brazil and became CEO of Banco Santander Brazil (1997–1999) and chairman of the Santander Group in Brazil (1997–2000). From December 1997, he also became the chairman of Banco Santander Portugal. With the 1999–2000 agreement between António Champalimaud, the Santander Group and the Caixa Geral de Depósitos, the Santander Group became the owner of Banco Totta & Açores and Crédito Predial Português, adding these to Banco Santander de Negócios and Banco Santander Portugal. Following this, the Group changed its name to Banco Santander Totta.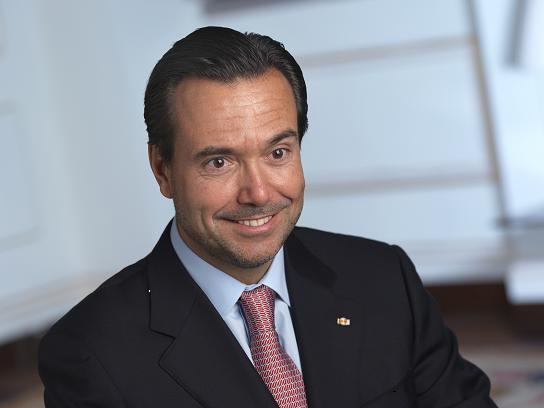 In 2000, he became chairman of Banco Santander Totta in Portugal. He also became vice president of Banco Santander in Spain and a member of its management committee. He joined Abbey National as a non-executive director in November 2004. In August 2006, he moved to the UK, and became CEO of Abbey and its successor Santander UK. In 2006, he became chairman of Santander Totta in Portugal. In 2008, he led the integration into the Santander Group of the British building societies Bradford & Bingley and Alliance & Leicester.
Osório was appointed as anon-executive director to the Court of the Bank of England in June 2009, relinquishing this position in February 2011. In January 2011 he joined Lloyds Banking Group as an executive director, becoming CEO on 1 March 2011.
In November 2011, he went on temporary leave from Lloyds due to exhaustion, but as of early December 2011 had announced that he was ready to return to work. In January 2012, he cited the impact that his leave of absence had on Lloyds as being the reason that he did not wish to receive a bonus for 2011, and said "As chief executive, I believe my bonus entitlement should reflect the performance of the group". Under his leadership, the bank's financial performance was turned around, returned to profitability, and it slimmed down to focus on domestic lending and to meet tougher regulatory requirements on the amount of capital it holds. Lloyds started down the road to full private ownership, with the Government reducing its stake in September 2013 and March 2014 respectively. In 2014, Horta-Osório saw his pay increase more than 50 percent to 11.5 million pounds as Lloyds TSB returned to profit.
Honours and awards
Osório was made a Commander of the Spanish Order of Civil Merit in August 1998. In October 1998, Brazil awarded him the Order of the Southern Cross.
In June 2009, he was awarded the Spanish title of Encomienda de Numero of Orden de Isabel la Catolica (Commander by Number of Order of Isabella the Catholic).
He was awarded honorary doctorates by the University of Edinburgh in June 2011, and the University of Bath in July 2012. Portugal awarded him the Order of Merit Grã-Cruz in June 2014, its highest order of civil merit.
Horta Osório won Euromoney's award for best banker in 2013. Horta Osório became chairman of the Wallace Collection in 2015, a prime ministerial appointment.
Personal life
Horta Osório and his wife Ana live in Chelsea, London, and they have three children. He is a keen scuba diver.
Horta-Osório supports the United Kingdom remaining in the European Union.
In August 2016 Horta-Osório issued an apology in an email sent to the bank's 75,000 staff for transgressions in his personal life while travelling abroad that were reported. He clarified that there was no financial misdeed, as he paid all his expenses personally, and indicated that he did not intend to leave the group as a consequence. He wrote: "I deeply regret being the cause of so much adverse publicity and the damage that has been done to the group's reputation." His actions were reported to have been in breach of a code of personal responsibility for Lloyds staff that he had introduced himself, which included "We take any non-compliance with the codes very seriously".
References
António Horta Osório (banker) Wikipedia
(Text) CC BY-SA