Anne F. Beiler is an American businesswoman and founder of Auntie Anne's pretzels.
Beiler was born into an Old Order Amish family in Lancaster County, Pennsylvania, in 1949. When she was three years of age, her parents became members of the Amish Mennonite church. Growing up in a family of eight children, Anne was the baker and bread maker among them. When she was a teenager, she had a waitressing job that taught her about customer service. Later, she worked at a food stand at a farmers' market. It was there that she learned how to make pretzels the old-fashioned, Pennsylvania Dutch way – soft and doughy.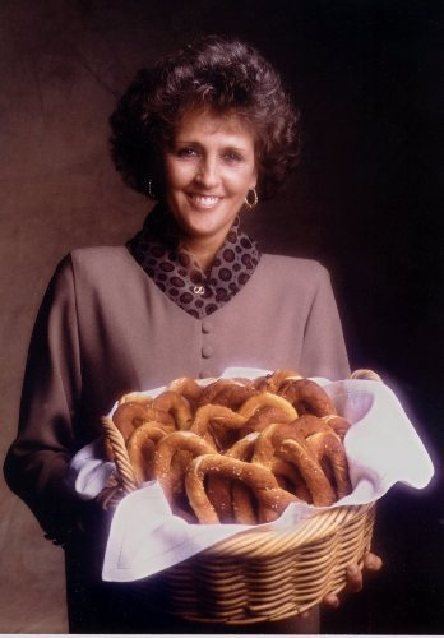 In 1987, Beiler started making hand-rolled pretzels at a market stand in Maryland. She then rented a stand in February 1988 in Downingtown, Pennsylvania and called it Auntie Anne's Pretzels. The pretzels they sold during the first weeks of owning their stand tasted "horrible." The Beilers decided to tweak the recipe and found success. Anne had no previous business experience and only a ninth grade education, but she had eight stand alone stores and her first Auntie Anne's Soft Pretzels store in a mall after a year. The only advertising the company had was the rave reviews from their customers. In 1989, the first Auntie Anne's franchises opened throughout Central Pennsylvania.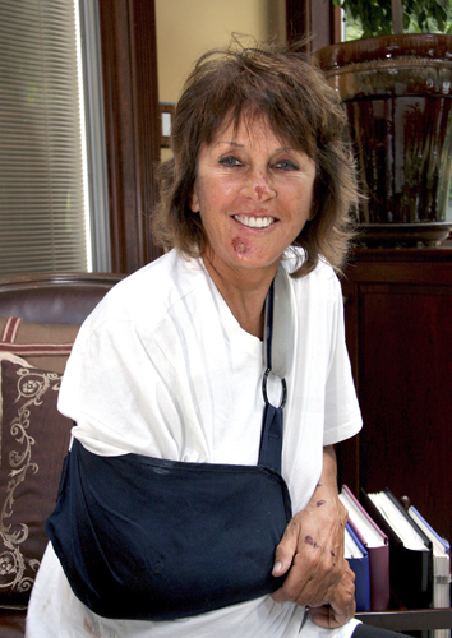 She is married to family counselor and author Jonas Z. Beiler and the couple have two children, LaWonna and LaVale. The couple's daughter Angela was killed in a farming accident at age 19 months in September 1975. On May 21, 2005, Beiler received an honorary doctorate degree from Elizabethtown College. She also holds an honorary doctorate from Eastern University. She also serves on the Board of Directors for the Museum of the Bible, due to open in 2017.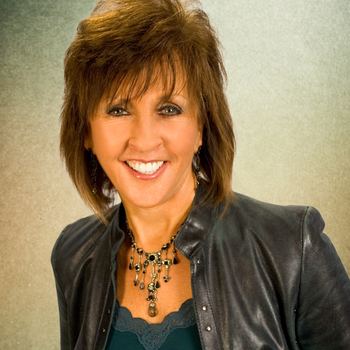 In 2002, Beiler wrote a story book style autobiography entitled Auntie Anne: My Story with illustrations by artist Frieman Stoltzfus. In 2008, Beiler penned a memoir with her nephew Shawn Smucker entitled Twist of Faith: The Story of Anne Beiler, Founder of Auntie Anne's Pretzels published by Thomas Nelson Inc.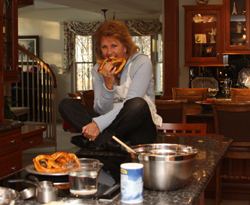 Beiler delivered a speech at the 2008 Republican National Convention on September 3, 2008.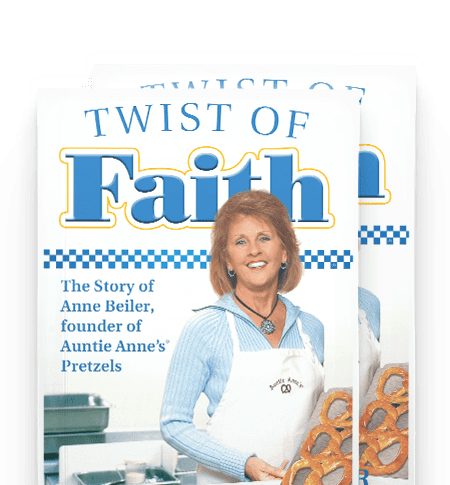 Beiler appeared in the 2013 season premier of the television show The Secret Millionaire in which she masqueraded as a volunteer at the Baltimore-based food non-profit Moveable Feast, and then made a donation to the charity.