Ann Richards (October 1, 1935 – April 1, 1982) was an American jazz singer and the wife of pianist Stan Kenton.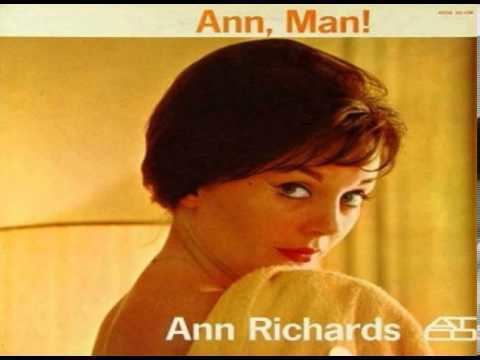 She was born Margaret Ann Borden on October 1, 1935 in San Diego, California. Richards began taking singing lessons at ten and was self-taught on the piano. She appeared on the West Coast music scene in 1954. She had a short stint with Charlie Barnet's band, and was later brought to the attention of Stan Kenton by songwriter Eddie Beal. Richards was with Kenton's band for a few months in 1955, and the two were married.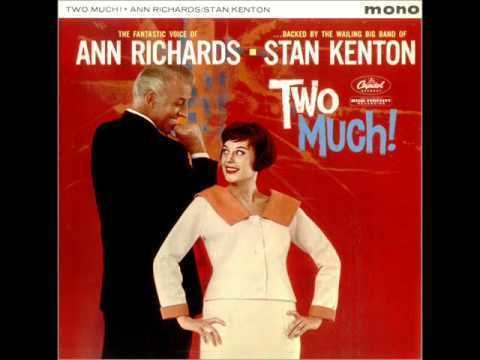 Kenton helped her secure a contract with Capitol Records. She was paired with conductor Brian Farnon and arranger Warren Baker for her debut album, I'm Shooting High (1958). An album with Kenton, Two Much, was released in 1961. Kenton and Richards had two children, Dana and Lance, but separated in 1961.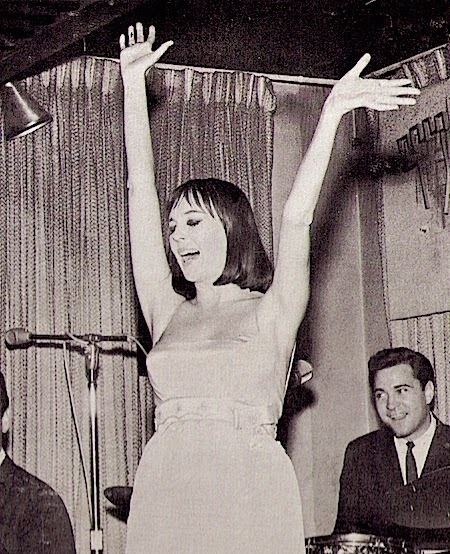 Richards created scandal when she posed for Playboy, subsequently signing a contract with the Atco Records division of Atlantic Records. The cover of her 1961 album Ann, Man! was taken from the photo shoot.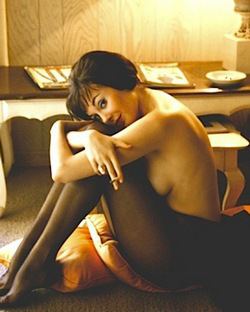 Richards committed suicide on April 1, 1982 in Hollywood, dying at age 46 from a gunshot wound.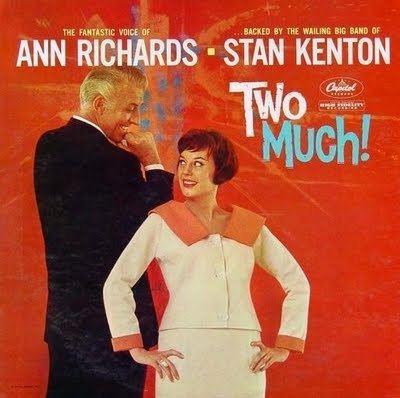 I'm Shooting High (1958)
The Many Moods of Ann Richards (1960)
Two Much! (Capitol, 1961) with the Stan Kenton Big Band
Ann, Man! (Atco 1961, re-issued 2002)
Live...at the Losers (1964)
I Hear Music: Recorded Live, 1957–1958 (1993)
The Many Moods of Ann Richards/Two Much (compilation, 2004)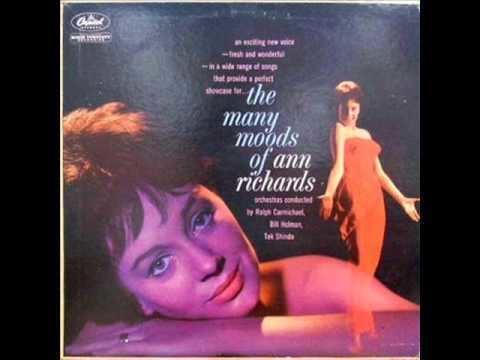 With Stan Kenton
Kenton with Voices (Capitol, 1957)