Covid-19
Canadian






Andini Stasia Makosinski


3 October 1997 (age 19) (

1997-10-03

)

Victoria, British Columbia




Victoria, British Columbia, Canada




The Hollow Flashlight E-Drink




University of British Columbia




Sandra Ann Makosinski, Arthur Makosinski





Twitter
Ann (Andini) Makosinski (born October 3, 1997 in Victoria, British Columbia) is a Canadian Inventor and entrepreneur. While still in high school, she created the "Hollow Flashlight," which was recognized with several awards at the 2013 Canada-Wide Science Fair, won the 2013 Google Science Fair for the 15-16 age category, and won several awards at the 2014 Intel International Science and Engineering Fair.
Makosinski appeared on the Tonight Show with Jimmy Fallon twice on the GE Fallonventions segment to demonstrate her inventions. In 2014, she was named one of TIME magazine's 30 Under 30. In 2017 she was named one of Forbes 30 under 30. As of October 2015, Makosinski has been featured as the global ambassador for the Uniqlo Fleece product line that highlights the similar harvesting of thermal energy in the Uniqlo product and the "Hollow Flashlight." She is currently a second year student at the University of British Columbia.
Makosinski is an only child and attended high school at St. Michaels University School. As a child, she developed an early interest in science and invention; her first toy was a box of transistors.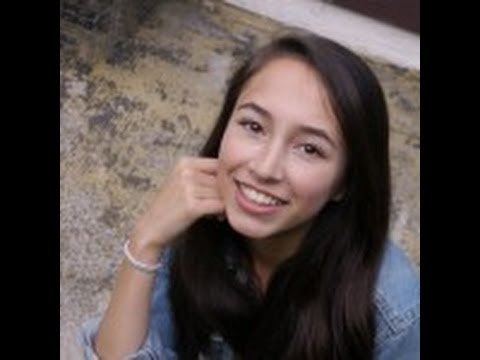 Makosinski is currently studying at University of British Columbia. Her personal interests include playing the piano and the violin, jazz, acting, editing films, and reading classics. She is of Filipino and Polish descent. She has described her dream as being to "eliminate the use of non-recyclable batteries for low-power personal electronics."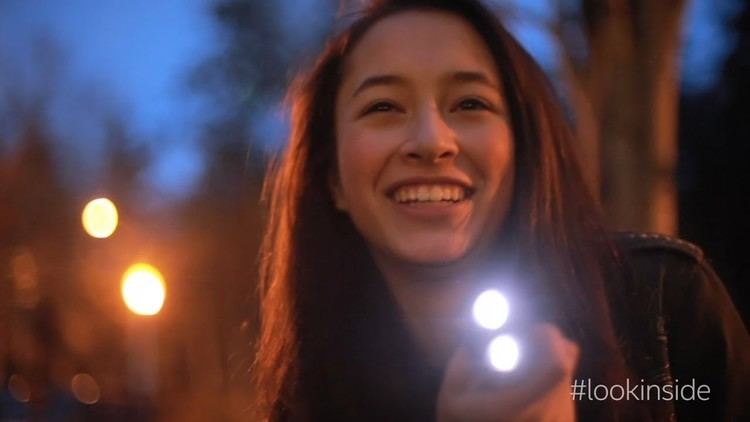 Hollow Flashlight utilizes the thermoelectric effect to convert radiant body heat into electricity to power an LED bulb without the need for batteries or kinetic energy. Consisting only of a PVC tube housing, aluminum tube, Peltier tiles, and the circuit, Makosinki managed to source the materials for her prototype for $26. Applying the hand to one side of Peltier tiles while ambient air cools the other side, enough energy is generated to light several LED bulbs. She developed two working prototypes. At 5 °C temperature gradient, they produce 3 and 4 foot-candles of light, respectively. At 10 °C temperature gradient, they produce 4 and 5 foot-candles of light, respectively. At 10 °C ambient temperature, the flastlight maintains a steady beam of light for over 20 minutes. She has since made improvements to the device including the ability to store harvested electricity, adapted into a wearable headlamp, and has garnered interest for commercial production. The device can now provide over 6 lux of light at a distance of 12 inches and can provide on-demand light for 60 minutes without body contact. The "hollow flashlight" was inspired after learning that a friend living in the Philippines struggled in school without any light to study at night and no time during daylight-hours. She aims to provide her device for free to people in developing nations.
e-Drink utilizes thermoelectric generators to convert wasted heat from hot drinks to produce electricity. A USB-port can be accessed to charge portable electronic devices. The device can provide a maximum boost of 0.36 Wh, which can extend an iPhone's battery life by 10 to 30 minutes.
Ann (Andini) Makosinski Wikipedia