Ankita Bhambri is a former professional tennis player from India.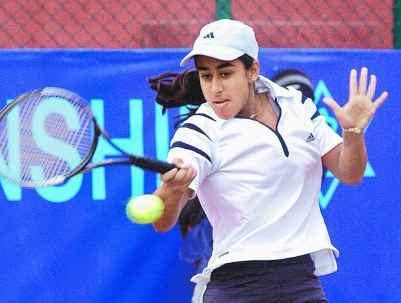 Her highest career singles ranking is World No. 332, which she achieved in May 2006. Highest career doubles ranking is World No. 299, which she achieved in October 2005.
In her career, Bhambri won a total of 9 ITF Women's Circuit singles and 8 doubles titles. She has played on the WTA Tour on 5 occasions, losing in round one at Hyderabad (2004); Hyderabad & Kolkata (2005); and Bangalore & Kolkata (2006).
Her sister Sanaa, brother Yuki and cousins Prerna and Prateek Bhambri also play tennis professionally.
Playing for India at the Fed Cup, Bhambri has a win–loss record of 8–14.