Anisa Yanti Phillips (born 1987), is a beauty pageant contestant from Wisconsin.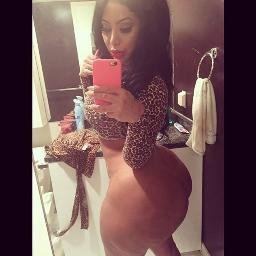 Phillips won the Miss Wisconsin Teen USA pageant in Lake Delton, Wisconsin on October 31, 2004, competing against twenty-four other delegates. In the summer of 2005, she represented her state in the 23rd annual Miss Teen USA pageant broadcast live from Baton Rouge, Louisiana. Phillips failed to place in the pageant, which was won by Allie LaForce of Ohio. Her other pageant experience includes being a finalist in the National American Miss Wisconsin Pageant in August 2003.
Phillips was born in Hawaii, U.S. and is of Malaysian descent on her mother's side. She is the second Asian American to represent Wisconsin at the national teen pageant. Phillips graduated from Stevens Point Area Senior High School where she was an honors student and served as class president during her junior and senior years. She is also an alumna of Washington University in St. Louis. She is involved in volunteering work, and has traveled to Kenya where she spent six weeks helping at an orphanage.
Phillips is the eldest daughter of Dr. Victor D. Phillips and Dr. Mai Morshidi Phillips. Her father, a Professor of Forestry and Director of Global Environmental Management at the University of Wisconsin–Stevens Point (UW-Stevens Point). Her mother, who was born and raised in Sarawak, Malaysia, on the island of Borneo, is an online course instructor for the Wisconsin Center for Environmental Education and a senior scientist at UW–Stevens Point. She has one sister, Chiara, who is nine. She is also the niece of news anchor Stone Phillips, who spoke at her high school graduation in 2005.
Phillips gave up her Miss Wisconsin Teen USA crown to Bishara Dorre on October 15, 2005.