Ang Panday (The Blacksmith) (1980) is a popular Filipino action-fantasy film starring Fernando Poe, Jr.. The movie is based on the fictional comics character of the same name, which was created by Carlo J. Caparas and illustrated by Steve Gan.
The movie was followed by three other sequels, also featuring Poe as Flavio: Ang pagbabalik ng Panday (1981), Ang Panday: Ikatlong Yugto (1982) and Ang Panday IV: Ika-Apat na Aklat (1984).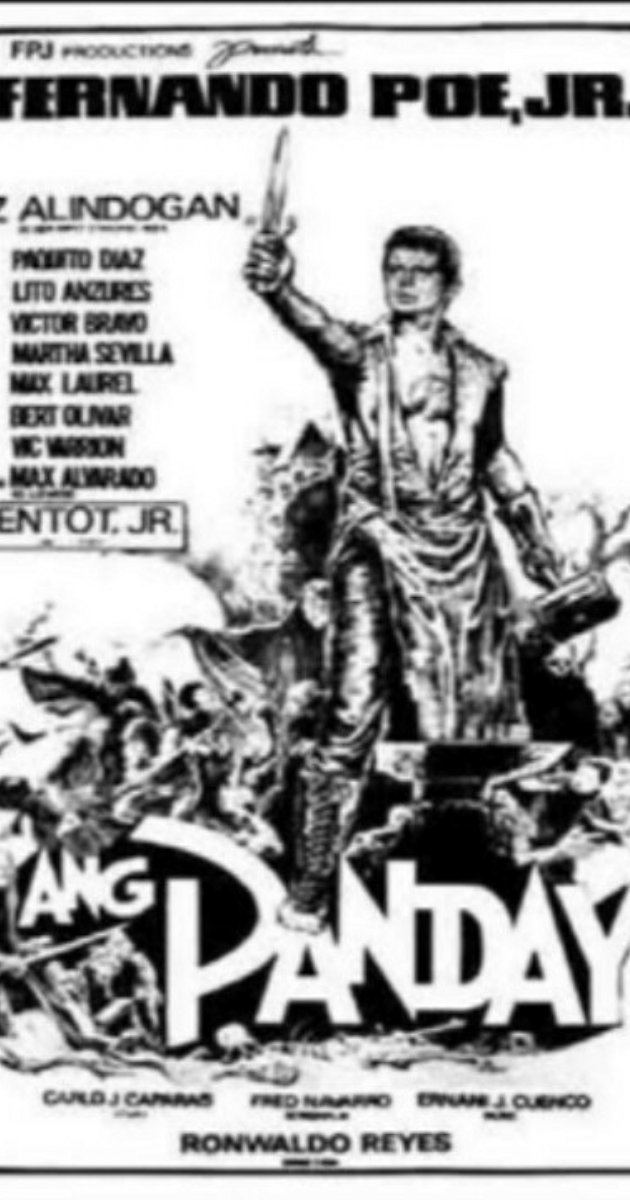 All four films were shown during Metro Manila Film Festivals from the early 1980s.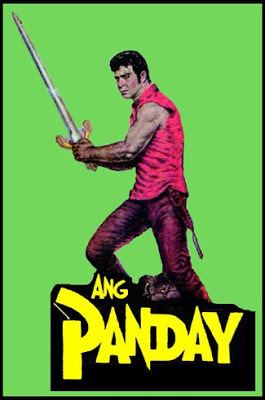 An animation TV series, dubbed as the first full-length Filipino animation series, was shown in RPN 9 during the mid-1980s. It was patterned after the storyline of the first movie.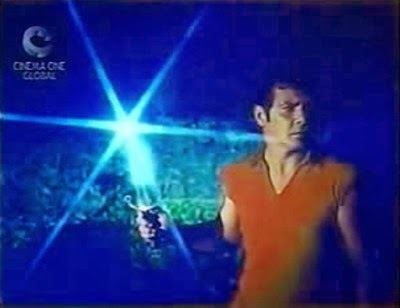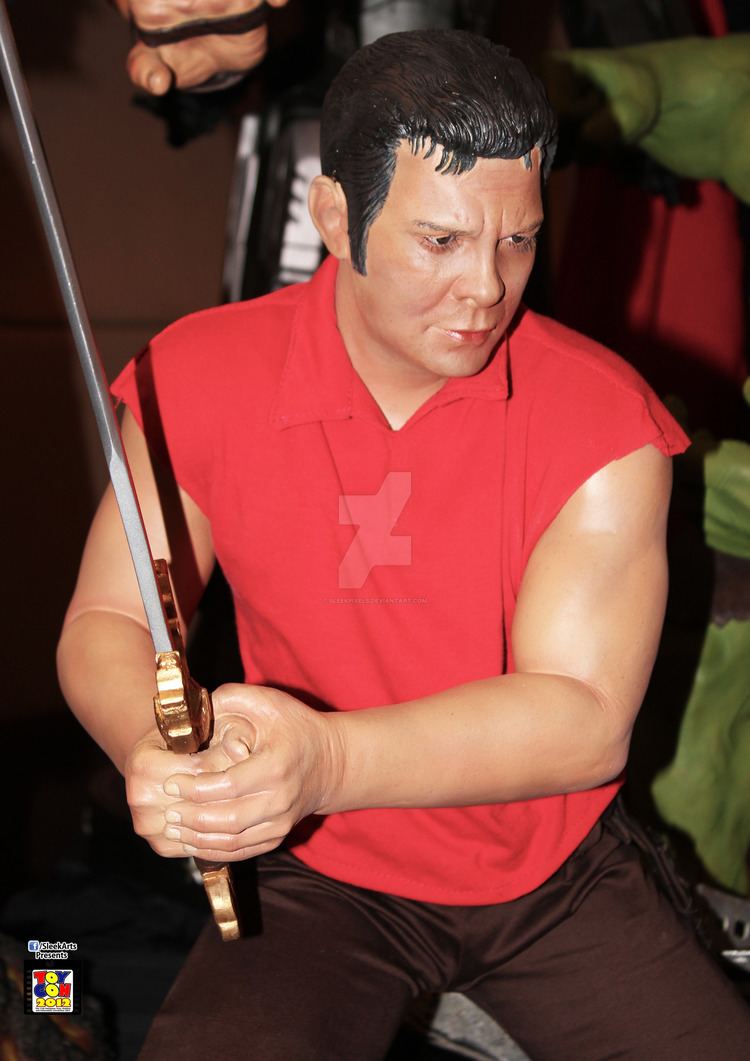 The story revolves around the struggles of the titular Panday (blacksmith) whose name is Flavio. He works in a village enslaved and oppressed by the evil overlord Lizardo (Max Alvarado). But Lizardo's powers make him invincible, and he cannot be defeated with ordinary weapons. When a meteor fell from the sky one night, Flavio forges the metal from the meteor into a dagger, the balaraw. When he raises the dagger to the sky, it magically grows into a sword. He uses this magical sword to fight Lizardo and other supernatural beings. Eventually, Lizardo and his minions are destroyed.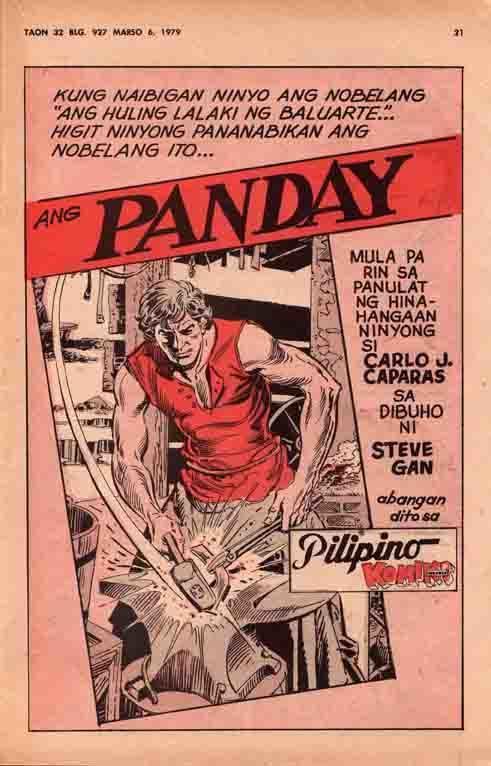 Fernando Poe, Jr. as Flavio
Max Alvarado as Lizardo
Bentot Jr. as Lando
Liz Alindogan as Monica
Paquito Diaz as Pilo
Lito Anzures as Tata Temio
Shooting for the film was done in Ilocos Norte.
After the original four films, two films followed which continued the storyline of the original series in 1990s.
Dugo ng Panday (Blood of the Blacksmith) starred Bong Revilla, Jr. as the descendant of Flavio and Edu Manzano as the cyborg host of Lizardo, Konde. This film was shown in early 1990s.
Centuries have passed and Flavio's descendant (his name is also Flavio) finds the balaraw and because of his pure heart, is able to draw it from the wall in which it is embedded. Meanwhile, Lizardo's brain has been resurrected by an alien cyborg. But eventually, the new Panday kills Lizardo's head and destroys its new host, Konde.
Hiwaga ng Panday (Magic of the Blacksmith) was starred by Jinggoy Estrada as Guiller, a gunsmith.
When the original Flavio died, his magic sword was thrust into a wall where only those with clean heart and noble intention can pull it out (much like the story of King Arthur). Guiller, an expert gunsmith and protector of the poor, meets Emily in the oddest of situations. Guiller became the new Panday after they have uncovered the balaraw of Panday. The sword is forged into a gun and it fires bullets and stun rays. It turns back to a sword when needed.
Article text.
Article text. To display notes, add either of these lines to the References section: