Andy Robinson is a singer/songwriter from Worcester in the UK. His style is indie/folk/acoustic. He's been championed by the BBC, including small festival performances for BBC Introducing at the Worcester Music Festival which were broadcast live by BBC Hereford & Worcester as well as large festivals such as Glastonbury and Hop farm. He was also one of the last artists to be played on Terry Wogan's BBC Radio 2 breakfast show and has gone on to session with Janice Long. He's also performed at SXSW at Austin in Texas.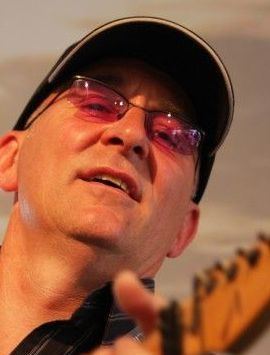 Andy was born in Ronkswood Maternity Hospital in Worcester, UK, on 15 March 1985. His parents are Phillip (Phil) and Janet (Jan), who were then both teachers at local primary schools. Andy has two older brothers - James and John. He attended Lower Broadheath Primary School, followed by The Chantry High School in Martley, Worcestershire.
Andy is currently living in Lambourn Woodlands, Berkshire.
Robinson's debut single "First Time" was released on 20 December 2009. His debut album "England's Bleeding" was released in the summer of 2010 with the title track being the second single. Robinson's debut single "First Time" was released on 20 December 2009.
After releasing his second album, "Beneath the Ballroom", Andy has begun recording his much anticipated 3rd album "Willamina Machine" due out in Summer of 2013 with artwork by 'Englands bleeding' artist John M Robinson.
Robinson's music has been played on BBC Radio 2 and has appeared on the following:
Janice Long
Wake up to Wogan
Alex Lester
Aled Jones with Good Morning Sunday
Sarah Kennedy
Johnnie Walker
They have played two live sessions on the Janice Long show on 13 November 2009 and 8 July 2011. On 5 January 2010, Jonny Walker described the song "First Time" as "beautiful" and on 6 January, Sarah Kennedy said that she wanted to know more about Robinson as the song was so lovely and he had an incredible voice. BBC Hereford & Worcester's Andrew Marston also invited Robinson along to Abbey Road studios for a BBC Introducing Musicians' Masterclass.