Andrew Stewart Mackenzie (born December 1956) FRS is a Scottish businessman, CEO of BHP Billiton, the world's largest mining company. He succeeded Marius Kloppers on 10 May 2013. In 2014, he was paid $7,123,000 in total compensation.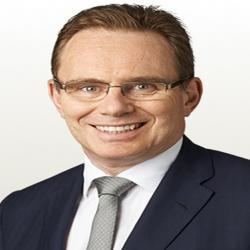 Andrew Stewart Mackenzie was born in December 1956, grew up in Kirkintilloch, Scotland, and was educated at the University of St Andrews where he graduated with a first class bachelor's degree in Geology in 1977. He went on to study at the University of Bristol where he was awarded a PhD in Organic Chemistry in 1981.
Mackenzie was a postdoctoral research fellow with the British Geological Survey. He was a Humboldt Fellow and worked at the Nuclear Research Centre in Julich, Germany. He published over 50 research papers as a scientist.
In 1983, Mackenzie joined BP's research division. He worked his way to BP Finance, and then as head of capital markets. After 22 years at BP, he left as group vice-president petrochemicals.
In April 2004, Mackenzie joined Rio Tinto as chief executive of the industrial minerals division. In June 2007, he served as the chief executive officer, diamonds & minerals.
He served as trustee of a think tank, Demos from 2005 until June 2008.
Mackenzie became the chief executive of non-ferrous in BHP Billiton in November 2007. He succeeded Marius Kloppers as the CEO of BHP Billiton on 10 May 2013.
Mackenzie was elected a Fellow of the Royal Society in 2014. His nomination reads
Mackenzie speaks five languages. He met his wife, Liz, whilst they were students at St Andrews.