Andrew Briscoe (November 25, 1810– October 4, 1849) was an American pioneer who fought in the Texas Revolution against Mexican authority.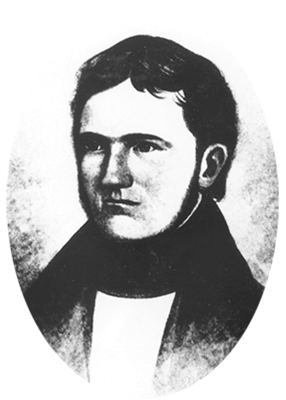 Andrew was born in Claiborne County, Mississippi and emigrated to Anahuac, Texas, where he opened a store. He fought with the Texian Army during the revolution, and signed the Texas Declaration of Independence in 1836. He later served as Chief Justice of Harrisburg, Texas, from 1836-1839. After his term ended, he became a cattle dealer. In the spring of 1849, he moved with his family to New Orleans, where he lived until his death.
Briscoe's direct descendent, Briscoe Cain, serves as a legislator in the Texas House of Representatives.
Briscoe is buried in the Texas State Cemetery in Austin, Texas. Briscoe County, Texas, is named in his honor.