Dr Andrew John Bailey (born 30 March 1959) is a British banker, who was the Executive Director Banking and Chief Cashier at the Bank of England from January 2004 until April 2011. He is a member of the Governor's Executive Team, which is the bank's senior management group. As Chief Cashier, Bailey's signature appeared on bank notes issued by the bank during his appointment. He then served as the Bank's Deputy Governor for Prudential Regulation from 2013 until July 2016. He currently resides as the Chief Executive of the Financial Conduct Authority (FCA).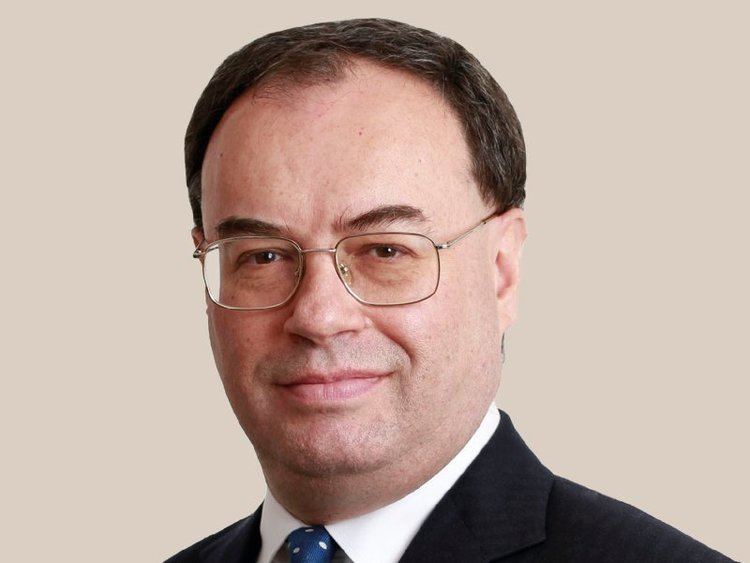 Bailey attended Wyggeston Boys' Grammar School, Leicester from where he went to Queens' College, Cambridge, where he gained a BA in History and a PhD.
After university, Baliey became a research officer at the London School of Economics, before joining the Bank of England in 1985.
He has worked at the Bank in a number of areas, most recently as Executive Director for Banking Services and Chief Cashier, as well as Head of the Bank's Special Resolution Unit (SRU). Previous roles include Governor's Private Secretary, and Head of the International Economic Analysis Division in Monetary Analysis.
Since the onset of the financial crisis in August 2007 and until April 2011, Bailey was responsible for the Bank's special operations to resolve problems in the banking sector, and in 2009 was Chairman and Chief Executive of Dunfermline Building Society Bridge Bank Ltd.
On 1 April 2013 Bailey became the Chief Executive of the new Prudential Regulation Authority and the first Deputy Governor of the Bank of England for Prudential Regulation.
On 26 January 2016, it was announced that Andrew Bailey will take over as CEO of the UK Financial Conduct Authority. He replaced Tracey McDermott, who became acting CEO after Martin Wheatley resigned following a vote of no confidence by George Osborne in July 2015.