An Elder Scrolls Legend: Battlespire is an action role-playing open world survival horror video game developed and published by Bethesda Softworks, set in the world of The Elder Scrolls.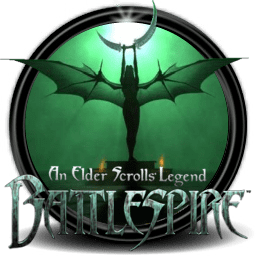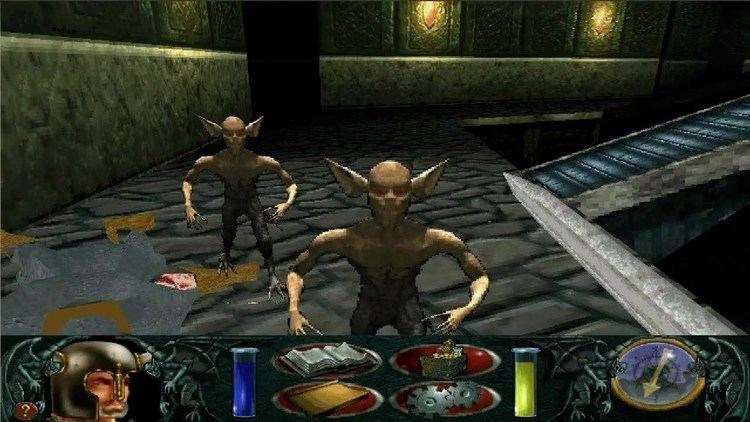 Unlike other The Elder Scrolls games, Battlespire lacks a rest feature. Throughout the game there are no merchants to buy items from, and consequently, there aren't any gold pieces to find. Enemies do not reset when the player leaves the area and they are also not randomized as they were in Arena and Daggerfall.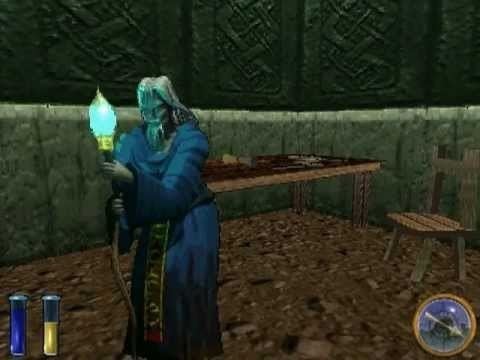 Bethesda introduced a multiplayer feature that included a cooperative mode to follow the single-player storyline online as well as a team-based versus mode to fight using all the same strategies from the single-player. This was done through the multiplayer network which is now GameSpy. Though no longer supported by Mplayer/GameSpy Arcade, one can still play through the Kali multiplayer network client, which supports and works with all the features in the game.
In Battlespire (named so after the training facility for battlemages), the player takes the role of an apprentice who, on the day of his final test, discovers that an army of Daedra led by Mehrunes Dagon has invaded and killed nearly everyone. On top of that, his partner is being held captive by Mehrunes Dagon himself. Over the course of seven levels, the player must travel through various realms of Oblivion to reach Mehrunes Dagon, defeat him and escape back to Tamriel.
Following the release of Daggerfall, work began on three separate projects all at once: Battlespire, Redguard, and Morrowind. Battlespire, originally titled Dungeon of Daggerfall: Battlespire, was the first of the three to be released, on November 30, 1997.
Originally designed as an expansion pack for Daggerfall, Battlespire focused on what Bethesda has since called "the best part of Daggerfall": dungeon romping. Battlespire would be smaller in scope than previous titles and would feature "intense level design". It was also to offer multiplayer gaming,—player versus player deathmatch, as it were—the only series title to do so. Later in development, Morrowind was put on hold, and its staff transferred over to Battlespire and Redguard. Battlespire was repackaged as a stand-alone game, and sold as An Elder Scrolls Legend: Battlespire.
Reviewers seemed unimpressed as a whole with Desslock of GameSpot noting that, compared against Daggerfall, "Battlespire''s less expansive scope, hack-and-slash gameplay, and technical problems ultimately provide a role-playing experience that is only occasionally satisfying." Game Revolution's Tom Garcia decided that, "Battlespire had very little to offer the gamer other than more action than a regular RPG. However, even the action was completely negated with a horrible semi-3D engine plagued by bugs, glitches and lots and lots of clipping errors." PC Zone UK was, on the other hand, relatively upbeat assigning a score of 75%.
Averaged across the four reviews available from GameRankings, Battlespire achieves a score of 63%.