Covid-19
Junzō Shimada




July 1994




Hudson Soft




2D action platformer




Hudson Soft




Single-player video game






Munetaka Sakamoto Takeshi Sato Takashi Tsumaki




JP: July 1994 NA: August 1994 EU: November 1994




Super Nintendo Entertainment System




An American Tail: Fiev, Ardy Lightfoot, Al Unser Jr's Road to the Top, Acme Animation Factory, American Gladiators
An American Tail: Fievel Goes West (Japanese: アメリカ物語2/ファイベル西へ行く, Hepburn: Amerika Monogatari 2/Faiberu nishi e Iku) is a Super NES video game released in 1994. It is the second game released based on the film of the same name, the other title being an adventure game for the PC, published by Capstone Software.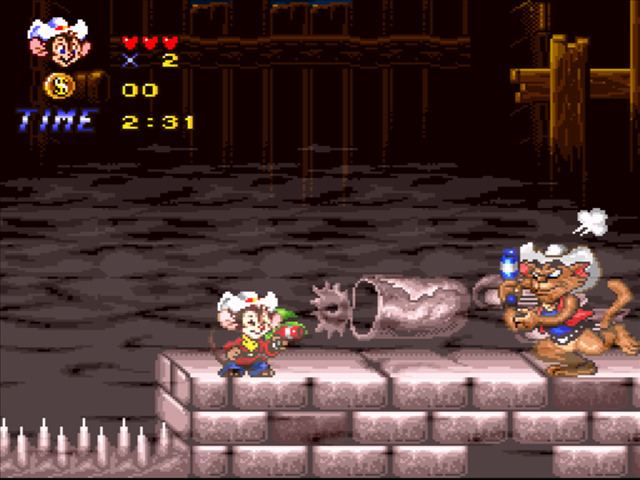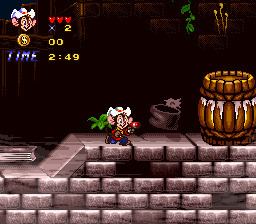 The game is about a cartoon mouse named Fievel who must make his way to the Wild West based on the movie of the same name released back in 1991. The player must either fight or avoid cats and other obstacles as he strolls westward. The game is side-scrolling with a side-view of the action at nearly all times. The character is armed with a pop gun that can eliminate the bad guys using a non-violent approach to the Wild West genre.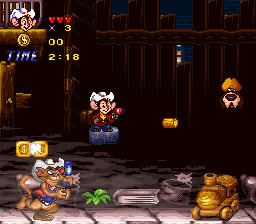 This game was never reviewed by the ESRB ratings board. However, it was reviewed in Nintendo Power on its 63rd issue (August 1994). The storyline of the game is deep and takes place in the late 19th century.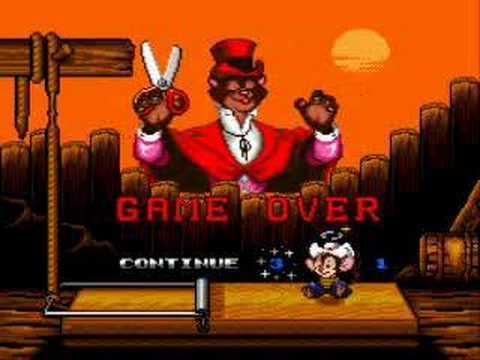 An American Tail: Fievel Goes West (video game) Wikipedia