An American Girl: McKenna Shoots for the Stars (released in PAL territories as American Girl: Shooting for the Stars) is a 2012 American family-drama film starring actress Jade Pettyjohn, Ysa Penarejo, Cathy Rigby, Nia Vardalos, and Ian Ziering. This film is based on the McKenna books in the American Girl series written by Mary Casanova. The film is also the second in the series to feature a Girl of the Year character, the first being Chrissa Stands Strong, and is the sixth film in the American Girl series overall.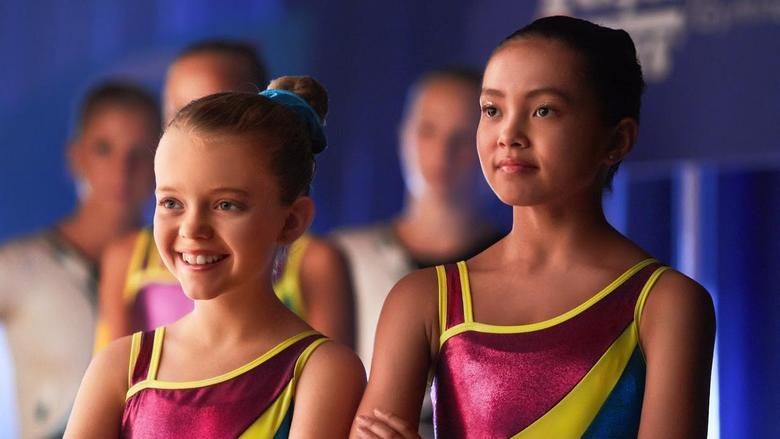 The film revolves around the life of McKenna Brooks, as she struggles to balance her time at school and in her career as a gymnast. The screenplay was written by Jessica O'Toole and Amy Rardin. The movie was directed by Vince Marcello.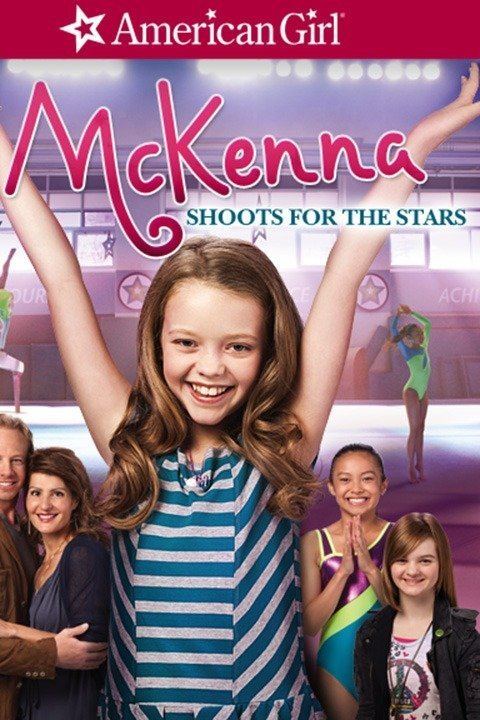 A free screening of the film was held at the Tysons Corner Marriott on July 21, 2012, as part of a promotional package by American Girl and Marriott.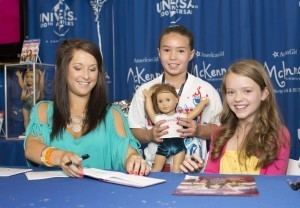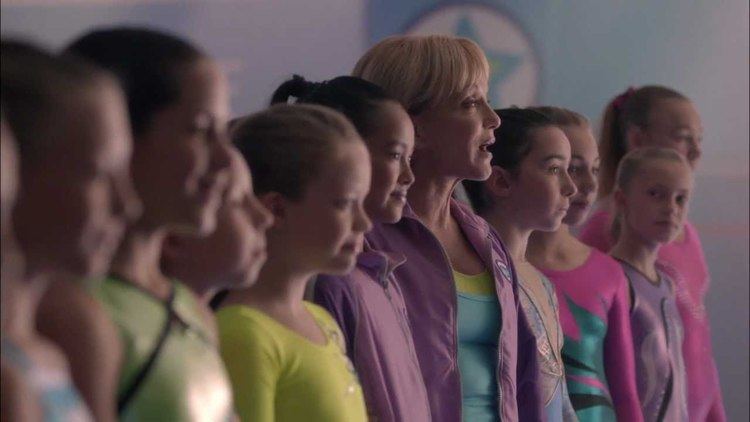 In the Shooting Star gym. McKenna Brooks is practicing her back handspring on the beam. Coach Isabelle Manning tells McKenna that the move she's doing is too advanced. McKenna tries to protest, but Coach Isabelle tells McKenna that she's not ready for that move yet. The coach tells her to just stretch. As McKenna's feeling depressed, her best friend Toulane Thomas comes over and tells McKenna she was great. She then gets on about how the two of them will get into the 2016 Summer Olympics. Toulane explains that she'll be on the podium with her gold, and McKenna next to her with her silver. McKenna tells her that she'll get a gold instead. The girls get back to gymnastics until McKenna's grandma comes into the gym with McKenna's younger twin sisters, Maisey and Mara. The four of them leave the gym.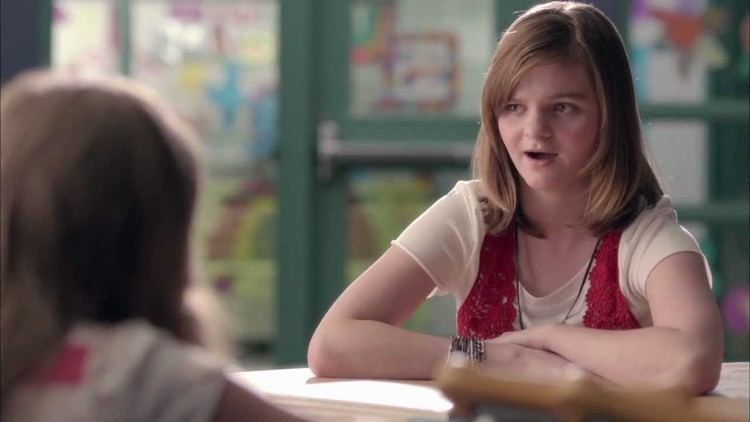 At home, McKenna, Maisey, Mara, Mr. and Mrs. Brooks are at the table and talking about Mrs. Brooks' business, and how her guitarist didn't show up on his first day. Mr. Brooks tries to convince Mrs. Brooks to let his old rock band play at her coffee shop. Mr. Brooks starts singing one of his songs. Then, Mrs. Brooks tells Maisey and Mara to go to their room, while she and Mr. Brooks talk to McKenna. When the twins leave, McKenna thinks it's about her accidentally feeding the class pet. Mr. and Mrs. Brooks explain that Mr. Wu e-mailed them and said that McKenna's grades are slipping. Mr. Wu is concerned about McKenna's grades and he recommended that she get a reading tutor from the middle school. McKenna's parents believe that she's spending too much time on gymnastics and not enough time on school. McKenna refuses and promises to bring her grades up as there's going to be a science quiz the next day. She starts to read the science book, but doesn't understand it and quits.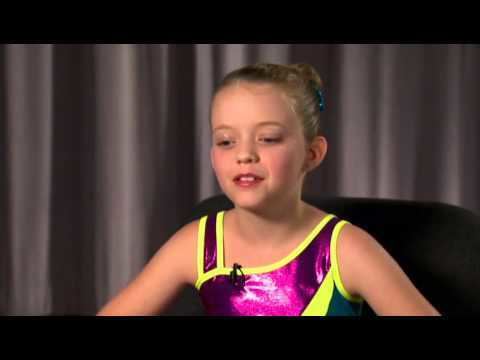 The next day at school McKenna is desperate to improve her grades and ends up cheating off of Sierra's paper. McKenna gets caught by Mr. Wu. Mr. Wu gives McKenna a zero on her test and tells Mr. and Mrs. Brooks. As soon as her parents find out, McKenna's grounded and they tell her that unless she gets a tutor, she'll have to quit gymnastics. In an effort to continue gymnastics McKenna agrees to get a tutor. McKenna reluctantly meets Josie Myers at the school's library. When McKenna sees Sierra, she tries to hide. Josie doesn't understand this. After Sierra leaves, Josie tries to tutor McKenna. McKenna gets angry when she finds out Josie wants her to read "baby books". She storms out of the library and asks Mr. Wu to find her a new tutor. She tries three different tutors who won't work for her. McKenna is soon forced to go back to Josie.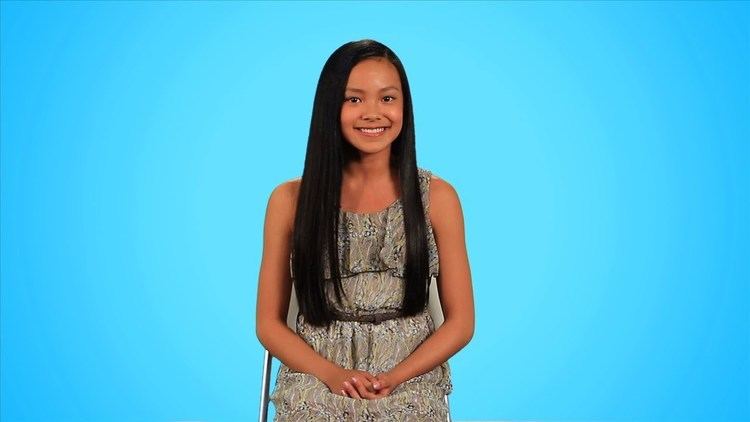 At the presentation run, the Shooting Stars gymnastics team perform for the parents. When McKenna goes up, she does everything perfectly. She comes to the very end of her practice and decides to disobey the coach by doing the back handspring. McKenna falls and breaks her ankle. When McKenna comes home, she is very angry, as her parents say that the accident will allow her to focus on school now instead of gymnastics. McKenna yells at them saying they must be happy she broke her ankle as she would have nothing to do, but study, and hobbles into her room. She tears down most of her posters about the Olympics, and cries. The next day, McKenna comes to school, and Mr. Wu tells McKenna that he's sorry about her accident. McKenna keeps meeting with Josie, and is soon found out by Toulane. Toulane is very upset that McKenna lied to her. McKenna still goes on a camping trip with Josie. Afterwards, Josie invites McKenna to go to a horse riding place for kids with disabilities, as Josie is going to ride a horse. McKenna first agrees, but then remembers she gets her cast off the same day. Josie is very upset that McKenna can't go. Soon, McKenna realizes that she should go and does. There, she is surprised to see Toulane. Toulane says that McKenna showed Josie their secret handshake on their camping trip. Toulane and McKenna have a talk and make up with McKenna's apology. In the end, McKenna's grades improve. Toulane has a talk with her mother, and is allowed to do rhythmic gymnastics. Sierra takes Toulane's place on the team with McKenna. McKenna makes the regional competitive team, and did well during her presentation at school.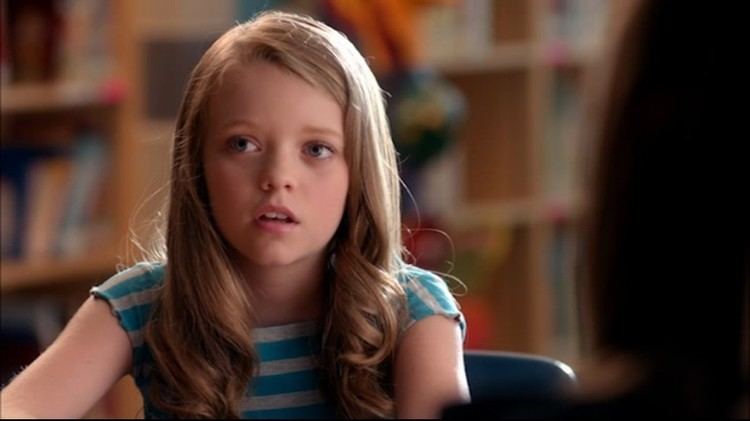 Jade Pettyjohn: McKenna Brooks (Kathryn White was Jade's gymnast double)
Ysa Penarejo: Toulane Thomas
Kally Berard: Sierra Kuchinko
Kerris Dorsey: Josefina "Josie" Myers
Ian Ziering: Mr. Brooks
Nia Vardalos: Mrs. Brooks
Talia Pura: Grandma Brooks
Will Woytowich: Bob
Paula Rivera: Mrs. Thomas
George Chiang: Mr. Wu
Aisha Alfa: Gymnastics Competition Announcer
Abbey Thickson: Impatient Female Tutor
Emma Leipsic: Megan Murphy
Rosie: Snowflake the horse
Cathy Rigby: Coach Isabelle Manning
Kadence Kendall Roach: Maisey Brooks
Paiten Raine Roach: Mara Brooks
The film aired on NBC on July 14, 2012.
The movie was released on DVD and Blu-Ray on July 3, 2012. The film was initially only available at American Girl and Wal-Mart, but was eventually released in PAL territories as American Girl: Shooting for the Stars.
An American Girl: McKenna Shoots for the Stars was filmed in Winnipeg, Manitoba, Canada.