Alif Alif Atoll (also known as Northern Ari Atoll or Ari Atholhu Uthuruburi) is an administrative division of the Maldives. It was created on March 1, 1984 combining northern section of Ari Atoll, the small Rasdhukuramathi Atoll, and the isolated island of Thoddoo. Many of the islands in this atoll have been inhabited since ancient times and have archaeological remains from the Maldivian Buddhist period.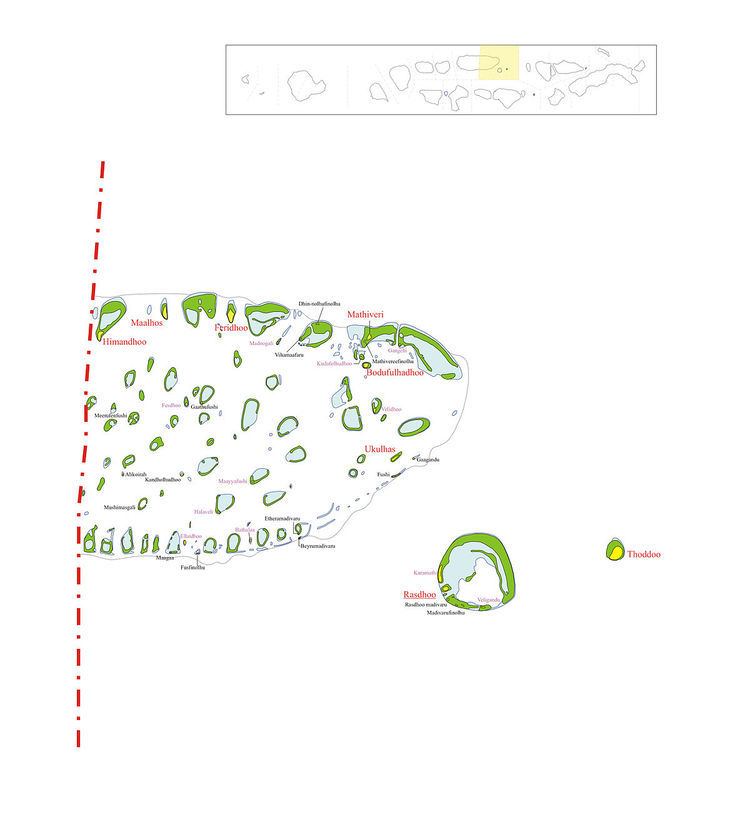 Rasdhu Atoll is also known as Ross Atoll in the Admiralty charts.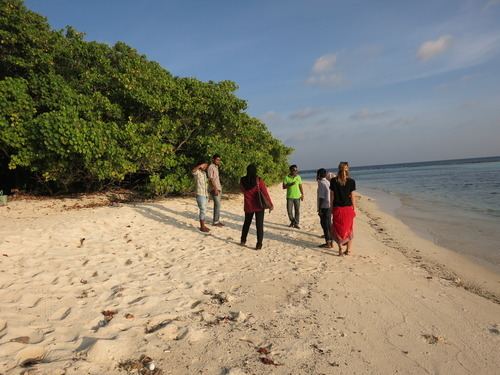 The separation of Ari Atoll (formerly Alifu Atoll) into a Northern and a Southern section has formed the two most recent administrative divisions of the Maldives, namely Alifu Alifu Atoll and Alifu Dhaalu Atoll.
The island of Maalhos is geographically the westernmost island of the Atoll (and the second most westerly inhabited island of the Maldives after Maamakunudhoo). Vajrayana Buddhist remains have been found on this island.
Veligandu Island covers 22 acres (8.9 ha) and it is 600 metres long. It is a holiday resort of high reputation with 91 rooms and an excellent snorkelling reef. A large number of workers at the resort come from Sri Lanka and India. The island is linked to Male by seaplane services.
NOTE: Haa Alifu, Haa Dhaalu, Shaviyani, Noonu, Raa, Baa, Kaafu, etc. (including Alif Alif) are code letters assigned to the present administrative divisions of the Maldives. They are not the proper names of the natural atolls that make up these divisions. Some atolls are divided into two administrative divisions while other divisions are made up of two or more natural atolls. The order followed by the code letters is from North to South, beginning with the first letters of the Thaana alphabet used in Dhivehi. These code letters are not accurate from the geographical and cultural point of view. However, they have become popular among tourists and foreigners in the Maldives who find them easier to pronounce than the true atoll names in Dhivehi, (save a few exceptions, like Ari Atoll).