Alice is a main character in the Friday the 13th series, created by Victor Miller. She first appears in Friday the 13th as a camp counselor, with a second appearance in the original film's sequel. Alice is portrayed by Adrienne King in both films. The character has a supporting role in the comic book series and a main role in the novels. The character went through different drafts during the early stages of the screenplay, eventually moving to a more sympathetic role for the 1979 film.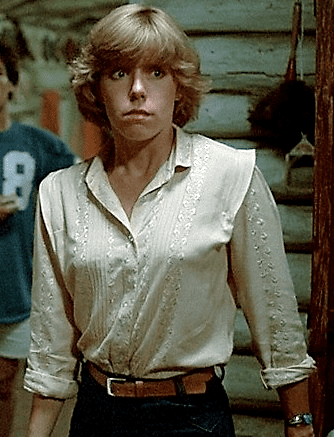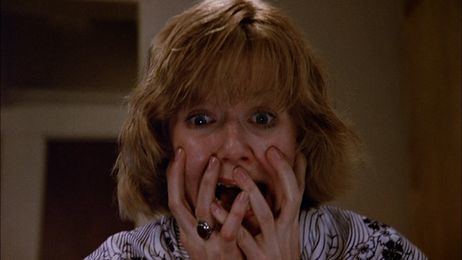 In the original Friday the 13th, Alice came from California and was an aspiring artist. She got a job as a camp counselor at Crystal Lake, New Jersey. She left California to give herself a fresh start after she ended an affair with an older married man. There she began a relationship with middle-aged camp owner Steve Christy that ended badly, and she instead became interested in fellow counselor Bill. One by one, the counselors are stalked and killed, and Alice and Bill become concerned when they can't find the other counselors. After realizing that they are the only two left, they leave the main cabin to investigate, only to discover a bloody axe in Brenda's bed, the phones disconnected, and the cars unusable. When the power goes out, Bill is killed when he goes to find the generator. Alice then heads outside and calls out for him and finds his dead body pinned to the back of the door. Frightened, she heads back to the main cabin to hide. She sees a vehicle pull up; thinking it's Steve, she rushes out but instead sees a middle-aged woman named Pamela Voorhees, who reveals herself to be the mother of the drowned boy Jason Voorhees, blaming his death on the counselors not watching her son. She also reveals herself as the killer when she violently rushes toward Alice with her knife. A chase ensues with Mrs. Voorhees attempting to kill Alice, but she escapes to the shore of the lake. During the final struggle, Alice decapitates her with a machete. Afterwards, a shaken Alice boards a canoe and falls asleep. Just as she sees police arriving, a decomposing body of a young boy drags her underwater. She then awakens in a hospital, screaming. A police officer tells her the aftermath. When she asks about Jason, the officer replies with no evidence of any boy; Alice says: "He's still there".
In Friday the 13th Part 2, Alice appears in the beginning of the film, waking up from a nightmare that consisted of a flashback to her traumatic encounter with Mrs. Voorhees. It is revealed that Alice is trying to piece her life together while she is reiterating previous events to her mother on the phone. Alice is staying at a cabin at Crystal Lake in order to conquer her fear. Jason Voorhees witnessed her decapitate his mother and he plans to kill her out of vengeance. Alice opens her refrigerator and sees the decapitated head of Pamela Voorhees. Jason appears behind her and stabs her in the temple. Her corpse is later seen when Ginny Field stumbles across Jason's shrine for his mother. In Friday the 13th: The Final Chapter, Alice appears in a flashback and she is briefly mentioned in Jason Lives.
Alice's backstory is expanded upon in the novelization of Friday the 13th, which reveals she has a boyfriend named John in California and that her father was a neglectful workaholic who, due to stress, died of a heart attack while at his office. This backstory is contradicted in the novelization of the second film, which states that her father is still alive, also mentioning that Jason had tracked her down to her apartment by memorizing what her car looked like when she had made a visit to the camp. In the novelization of Friday the 13th Part 2, Alice is staying at Crystal Lake in hopes of overcoming her fear and moving past her traumatic experience. She find's Mrs. Voorhees' head in the fridge and is killed by Jason Alice also appears in the prologue of the Freddy vs. Jason novelization as a shade in Hell. In the novel Friday the 13th: The Jason Strain, Jason witnesses a holographic projection of Pamela being attacked by a soldier and suffers a hallucination, which causes him to perceive the soldier as Alice, while the novel Friday the 13th: Carnival of Maniacs adapts her battle with Pamela as its prologue, and also features an appearance by her corpse which is found in Jason's shack by Glo and her friends and later, the police. Alice makes a cameo appearance in the sixth and final issue of Wildstorm's Friday the 13th comic series, in a flashback depicting Jason's attack on her from the first film. The second issue of the comic miniseries Friday the 13th: Pamela's Tale by Wildstorm also features a cameo appearance by Alice, depicting the scene from the first film when she first meets Mrs. Voorhees.
Alice's corpse appears next to Mrs. Voorhees' shrine in the upcoming video game Friday the 13th: The Game.
In the original script for Friday the 13th, Alice was written as a more flawed and less sympathetic character. In early drafts, she was having an affair with a married man on the West Coast, which was the reason her relationship with Steve Christy is deteriorating and she wants to leave Crystal Lake.
Adrienne King says that she portrayed the character as a traditional horror movie character, stating "I think that Alice is a great scream queen heroine. You got the feeling that Alice could handle anything which, in a way, she could". She also expresses regret that, due to the nature of horror movies, audiences never got to see more of Alice's relationship with Steve, or what could have happened between her and fellow counsellor, Bill. Rather than viewing the character as a victim, King describes the role as an "empowering position" due to her survival in the film. Steve Miner, director of Part II, says "Alice was a very special character: she was the hero of the first film and indestructible in a way. It was important that she be killed off in a dramatic way because this is Jason's film and avenging the death of his mother is what motivates him." Because the character displayed an artistic side in the first film, production designer Virginia Field included various sketches in her apartment in order to show that Alice was a "real person". She says, "It didn't seem like a big deal at the time we were filming, but I knew that Alice liked to draw and I wanted to show evidence of that." Adrienne King felt that killing her character was somewhat unusual since she had survived so much in the original film. She claims Alice's death was done in such a way to leave the door open for a possible return, but does not know how she could have survived an icepick through the head.
In both Female Action Heroes: A Guide to Women in Comics, Video Games, Film, and Television and Vuckovic's Horror Miscellany: Stories, Facts, Tales & Trivia, Gladys L. Knight and Jovanka Vuckovic both positively compared Alice to other heroines such as Laurie Strode, Ellen Ripley, Nancy Thompson, and Sidney Prescott. Similarly, in the book Life Lessons from Slasher Films, Jessica Robinson compared Alice to Laurie Strode in that "Like Laurie, Alice in Friday the 13th is able to survive because she doesn't engage in sexual practices like her friends. Even though she plays strip Monopoly, she doesn't lose any of her clothes. Like Laurie, she senses that something is amiss and goes to investigate. When she finds the bodies of her friends, she knows she is in a survival situation. Of course, when she first meets Mrs. Voorhees, Alice doesn't realize she is the killer. She throws herself into Mrs. Voorhees's arms and hopes they can find help together. It isn't until Mrs. Voorhees attempts to kill her that Alice realizes she must fight back. Alice defeats Mrs. Voorhees on the banks of Crystal Lake after the two fight. Alice uses the machete to chop off the older woman. In Going to Pieces: The Rise and Fall of the Slasher Film, Adam Rockoff described Alice as a "headstrong artist". In Horror and the Horror Film, while discussing the characteristics of the final girl, Bruce F. Kawin stated that "Alice overcomes Mrs. Voorhees by herself while the final girls in Halloween and Terror Train are saved by men. Alice had the greater influence on later films." Although she is generally considered to be an early example of the final girl trope, some scholars have called her an antithesis to the trope. Philip C. DiMare references Alice in Movies in American History: An Encyclopedia [3 volumes]: An Encyclopedia stating that "Even Alice (Adrienne King), the protagonist of Friday the 13th, serves as a counterpoint to the "Final Girl" archetype of horror films: while most of the young female protagonists who appear in these films tend to be tomboyish and reject the sexual activities engaged in by their friends, Alice is not only sexy but sexual."
Alice's decayed corpse appears as a part of the model of Jason's shrine to his mother that NECA has released. Mezco Toyz has also released a screen grab statuette of Alice, which depicts the hallucination of Jason attacking her from the ending of Friday the 13th. Alice is a featured character in Great Horror Movie Villains Paper Dolls: Psychos, Slashers and Their Unlucky Victims. Alice is featured on the alternate cover of the first issue for Famous Monsters Underground.