The Algoma Equinox is a lake freighter built for Algoma Central, a Canadian shipping company. She was built in a shipyard of the Nantong Mingde Heavy Industries in Nantong, China. She is intended to be the lead ship of a class of eight vessels.
Algoma Central asserts that new design and new technology will make the new vessels 45 percent more energy efficient than their earlier vessels. The Equinox is a "gearless bulker" meaning she will have to use shore facilities to load and unload. The first four of the "Equinox" class of vessels will be like this while the second four will have self-unloading machinery, allowing them to use ports without cranes. The self-loading and unloading machinery consists of a conveyor belt below the holds, and a long boom with a converyer belt on deck. The boom can be swung outboard to Port or Starboard.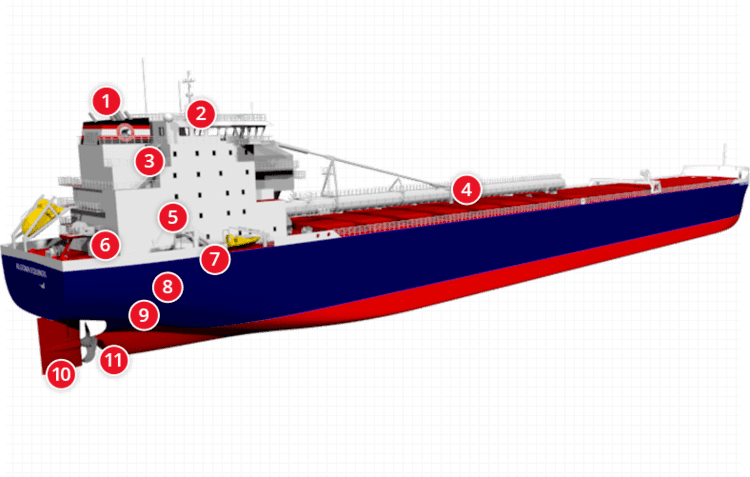 Two of the new gearless vessels will be owned by the Canadian Wheat Board, but operated by Algoma Central, on the Board's behalf.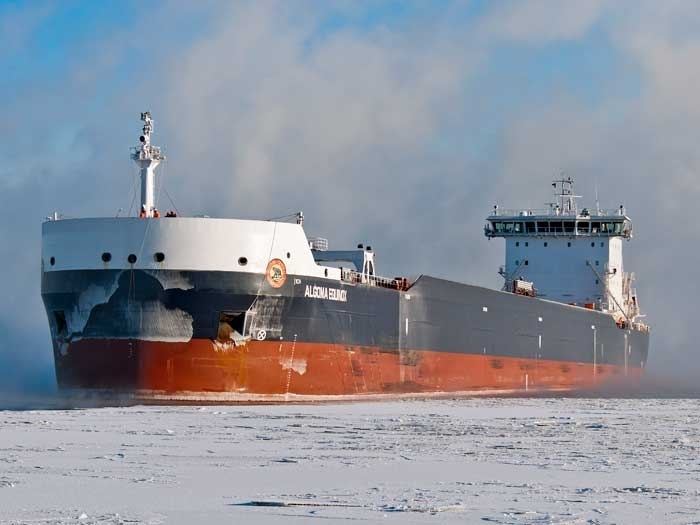 Each crew member has an individual cabin, with an en-suite washroom, and broadband internet, and satellite TV connections.
Captain Ross Armstrong of the Algoma Equinox received the Top Hat as the first ship through the Canal for 2014 at the Welland Canals Centre at Lock 3 in St. Catharines, Ontario on March 28, 2014. Unfortunately due to ice conditions on Lake Erie, she was unable to complete the journey into Lake Erie that day. The ship was also the feature of a travelogue on the Great Lakes by Porter Fox.