Alexis Bhagat is a writer and curator in New York City. He was born and raised in New York City and studied sculpture and ecological design at Goddard College.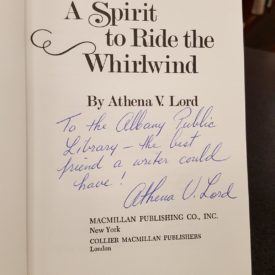 He was an active member of the spoken word poetry scene on the Lower East Side in the early 1990s, notably organizing the "ATM POETRY OPENS" in bank lobbies in the summer of 1994. At Goddard College, he produced his first multi-channel tape installations and tape-collages for radio. A practicing sound artist from 1999–2009, producing sound installations ("Speak DEEP", "Whitman Death Songs", "Bandshell Ghost", "Everybody Says", "Lecture on Democracy (Stereo Version)"); collages ("Lecture #2: On the Possibility of Life Without the Sun", "No One is Neutral on Moving Train", "His Blood is No Match For China's Industrial Strength", "Author/ity", "Look in the Mirror"); radio-plays and performances ("Lecture #1: On Sound as Art", "Words that Should Be Abandoned or Repaired", "Everybody Says The Same Bullshit in All Lands and Through All Ages," "Lecture on Democracy (Three-Channel Version)") that utilized the recorded voice as material. From 2001–2004, he interviewed a cross-section of senior and emerging sound artists through his project Sound Generation, an unpublished book project that has manifested as concerts, panel discussions and radio broadcasts. He began working with free103point9 in 2003, and is included in their publication Transmission Arts: Artists and Airwaves (PAJ). Bhagat was an Eyebeam resident. He has organized lectures, "listening lounges" and "convocations" around the world to catalyze discussions about sound.
Bhagat served on the editorial board of Perspectives on Anarchist Theory from 2002–2006. In 2006, he began working with Lize Mogel on a special issue of Perspectives on activist map-making. This special issue became "An Atlas of Radical Cartography," a collection of 10 maps and essays on issues from globalization to garbage. The maps toured as a travelling exhibition to 16 venues in North America and Europe from 2007–2009.
Alexis Bhagat is co-founder, with curator Lauren Rosati, of ((audience)), an organization dedicated to the advancement of aural arts by providing wide distribution and new contexts for works by emerging and established sound artists and composers. ((audience)) organizes a biennial selection of 5.1 compositions for presentation in cinemas that it attempts to distribute worldwide, and organizes talks, concerts and special exhibitions in New York City.