Richard Alan Moran (born December 5, 1938 in Detroit, Michigan) is a former right-handed Major League Baseball shortstop who played from 1963 to 1964 for the New York Mets.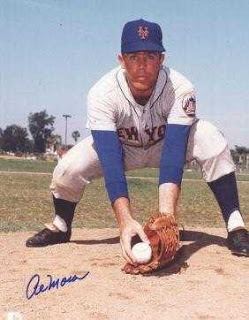 Moran attended Detroit Catholic Central High School. Originally signed by the Boston Red Sox before the 1958 season, Moran was sent as the player to be named later on January 14, 1963 to complete a trade with the Mets that occurred initially on December 11, 1962. The trade went as such: the Red Sox sent a player to be named later (Moran), Tracy Stallard and Pumpsie Green to the Mets for Félix Mantilla.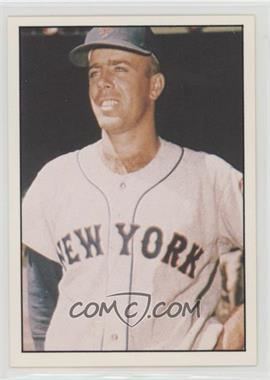 Moran made his big league debut on April 9, 1963 at the age of 24 against the St. Louis Cardinals. Facing pitcher Ernie Broglio, Moran went 0–3 in his debut. The rest of the team didn't fare much better in that game - Broglio held them to two hits, collecting the shutout.
Overall in his rookie season, Moran collected 64 hits in 331 at-bats for a .193 batting average. The team as a whole hit only .219 that year, so his average wasn't too far below the team average.
In 1964, Moran was replaced at shortstop by light-hitting Roy McMillan, so Moran appeared in only 16 games that year. In 22 at-bats, he collected five hits for a .227 batting average. He played his final big league game on May 10, 1964 against no other than the St. Louis Cardinals.
Overall in his two-year career, Moran played in 135 games, collecting 69 hits in 353 at-bats for a .195 batting average. He hit five doubles, two triples and one home run, scoring 28 runs and driving 27 runs in. He stole three bases in 10 tries, walking 38 times and striking out 62 times. He had a .951 fielding percentage.