Alfred N. Beadle V (1927–1998) was an American modernist architect active in Phoenix, Arizona.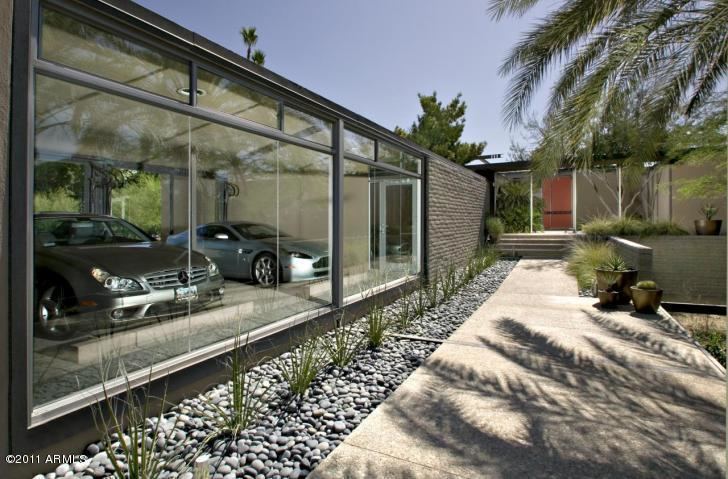 During his lifetime Beadle was best known for designing Case Study Apartment #1, a three-unit apartment development known as the Triad in Phoenix, AZ, which was part of the Case Study House program of Arts & Architecture magazine. More recently Beadle has been rediscovered for his stylish mid-century residential housing stock and for his influence on desert modernism. All of Beadle's output reflects a rigorous, rectilinear modernist idiom consistent with the work of Mies van der Rohe, Richard Neutra and the postwar steel-frame houses typified by the Case Study experiments.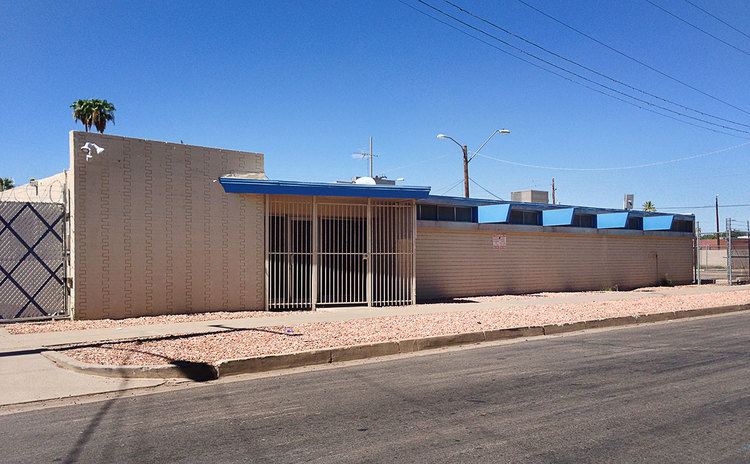 Trained in construction during World War II as a Seabee, Beadle moved to Phoenix in the early 1950s and built a variety of commercial and residential projects, including an entire housing development called Paradise Gardens (though he disassociated himself from the project before it was completed), and the local landmark of the Safari Resort in Scottsdale (demolished).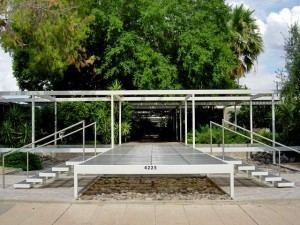 His lack of an architectural license led to professional difficulties and, at one point, he was charged with practicing without a license. The state of Arizona wanted to "grandfather" him in by giving him a license, but he refused to accept it and went on to take the state's test and passed. As part of his defense, Beadle's lawyer pointed out that another local architect, one Frank Lloyd Wright, was also practicing without the proper credentials.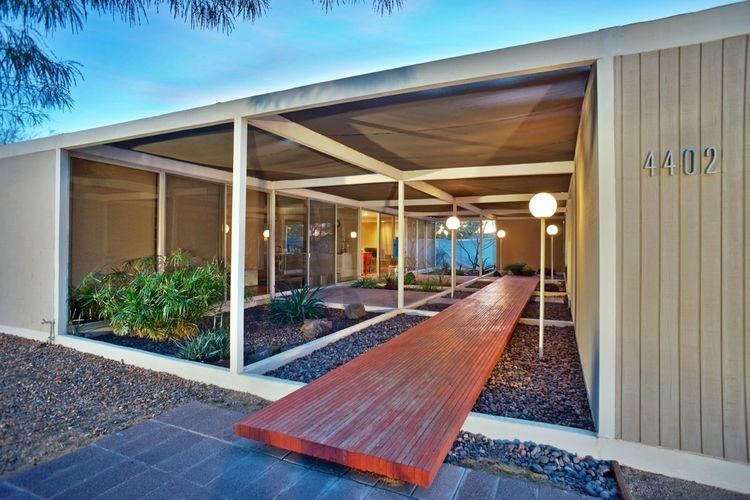 Al Beadle won numerous awards from the A.I.A., American Steel Institute - three awards, Valley Beautiful Award, AZ Aggregate Association, Architectural Record Magazine, Institutions Magazine. His work has been featured in many National and International(Italy, Germany and UK) Architectural Publications of note. Architectural Record House Award, selected one of the best 50 houses in the last 25 years. Featured in hard cover book entitled "The Best Record Houses of the Last 25 Years". Major works in Phoenix, Chicago, Salt Lake City, Los Angeles, San Diego and Albuquerque. Bio-Sketch included in "Who's Who in America, 1978" and in "Who's Who in the World, 1982".
He designed and supervised the construction of the 21-story Executive Towers in 1964, then the tallest high rise in Phoenix, when he was only 37.
In 1993, A.S.U. College of Architecture and Environmental Design had a month-long exhibit on "Constructions: Buildings in Arizona by Alfred Newman Beadle". The Architecture College presented a distinguished service award to Beadle.
Selected Projects
1950 Beadle Home #1 Minnetonka Minnesota
1950 Beadle Home #2 Minnetonka Minnesota
1951 Beadle Home #3 Phoenix
1951 Beadle Home #4 Royal Palm Villa, Phoenix
195? Beadle office on 7th Ave, Phoenix
1954 Beadle Home #6 White Gates, Phoenix
1955 Beadle Home #7 Gossick Home, Paradise Valley
1955 Beadle Home #8 Uhlmann Home, Phoenix
1956 Beadle Home #10, Phoenix
1956 Safari Hotel, Scottsdale (Demolished)
1958 Ferguson's Cafeteria Thomas location (Demolished)
1959 Ferguson's Cafeteria 7th Ave location (Demolished)
1959 Grandview Gardens Apartments, Phoenix
1960 Totem Plaza, Phoenix
1960 Ferguson's Cafeteria Indian School location (Demolished)
1960 Paradise Gardens Tract Housing, Phoenix
1960 Melrose Market, Phoenix
196? Arcadia Ice Rink, Phoenix
1963 Executive Towers, Phoenix
1963 Beadle Home #11, Phoenix
1963 Three Fountains Apartments, Phoenix
1963 The Triad Apartments, Phoenix (the only arts and architecture case study project outside of California)
1966 Beadle Home #12, Phoenix (originally built by Edward Killingsworth in 1957, renovated by Beadle in 1966. Guest house would eventually become Beadle house 13)
1967 IBEW Building, Phoenix
1968 5th Ave Medical Building, Phoenix
1969 Federal Plaza, Phoenix
1971 Mountain Bell Office, Phoenix (Demolished)
1972 3456 Camino del Rio North, San Diego, California,
1973 Patrick Home, Scottsdale
1973 Broadway Plaza, Salt Lake City
1974 Missouri Medical Building, Phoenix
1975 Cove Landing Apartment Towers, Lombard Illinois
1975 Cove Landing Yacht Club, Lombard Illinois
1978 Beadle Home #13, Phoenix (originally built in 1957 as the guest house for Beadle house 12 but in 1978 Beadle split the lot and extensively renovated and expanded the guest house for the Shelor family)
198? Copenhagen, Tempe
1985 12th Street office, Phoenix
198? Metrocentre, Albuquerque
1994 Novak Home, North Phoenix (commonly referred to as the Hawks Nest)
1998 Gruber House, Phoenix
2017 Beadle House, Palm Springs CA (originally designed by Beadle in the 1970s to be built in Paradise Valley AZ instead the home was built in Palm Springs by architect Lance O'Donnell)