BLACKROOM by John Romero & Adrian Carmack
Adrian Carmack (born May 5, 1969) is one of the four founders of id Software, along with Tom Hall, John Romero, and John Carmack (no relation). He had worked there as an artist. He was a major stock owner of id Software until he left the company.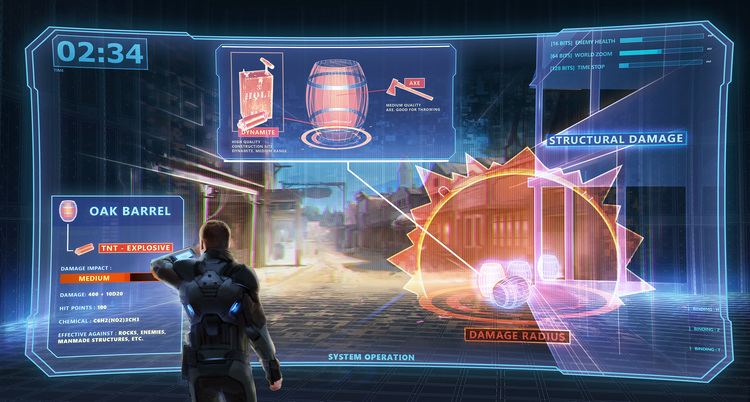 Adrian Carmack left id Software in 2005. At the time the press was told he felt he had done all he could do in the gaming field and was planning to pursue his passions of art. However, in September 2005, the Wall Street Journal revealed he was taking his former business partners to court claiming he was effectively fired by them in an attempt to force him to sell his 41% stake in the company for $11 million under the terms of a contract he wants the court to nullify. $11 million is thought to be a fraction of the true value of his stake, which is thought to be closer to $43 million after the company received a $105 million bid from Activision in 2004.
Carmack has also been credited for coining the term "gibs".
In September 2014, Carmack was revealed as the new owner of the five-star Heritage Golf & Spa Resort in Killenard, Ireland.
References
Adrian Carmack Wikipedia
(Text) CC BY-SA