India




Bengali, English




West Bengal




Purulia



Adra is a census town and a railway colony which was originally known for its 90% of Anglo Indian population in Purulia district in the Indian state of West Bengal. It is the seat of an important railway division.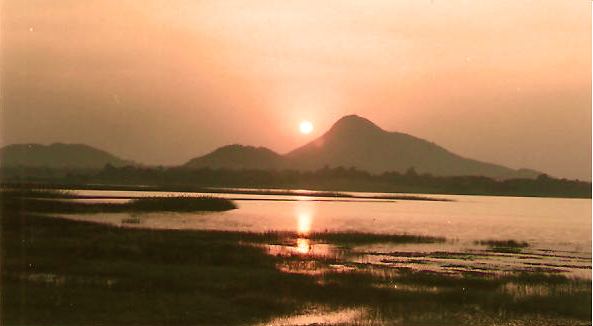 The major sub-divisions of Adra are Subhasnagar,Beniasole, Palashkola, Jhariadih, Panchudanga, Laldanga, Daulatpur, Arabinda Pally, Medical colony, Childrens Park and SER colonies (north and south)New colony.
The area forms the lowest step of the Chota Nagpur Plateau. The general scenario is undulating land with scattered hills.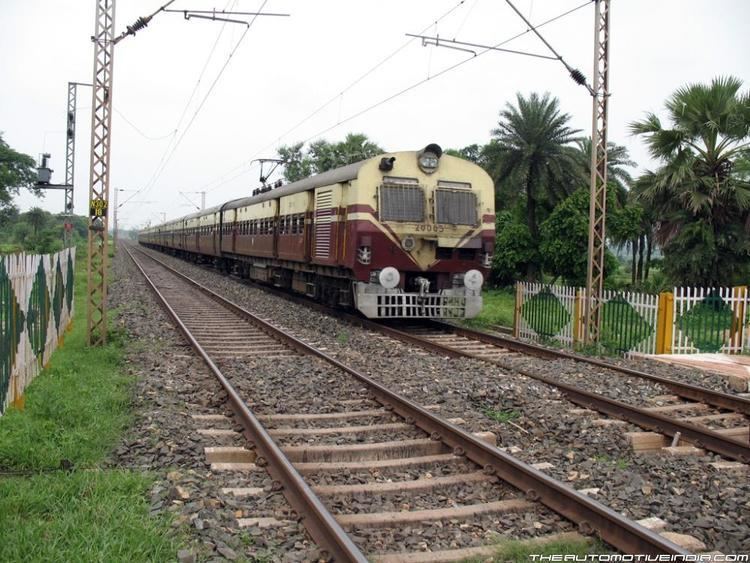 Places of tourist interest close to Adra include Bankura, known for the Bankura Horse, clay sculptures, and Bishnupur known for its baluchari silk sarees and terracotta temples. There is also a nature park called "satabdi park" with a natural water reservoir called "shaheb bandh" and a forest called "mohanpura reserve forest". Joychandi Pahar(Hill) about 5.km away from Adra Railway Station is one of the popular places for Rock Climbing,picnic,shooting films, documentaries and music albums. It is a favourite location for so many Bengali, Hindi, Oriya, Bhojpuri movies, albums and serials. Gupi Gayan Bagha Bayan, Hirak Rajar Deshe, Gupi Bagha Phire Elo are the most popular movies in Indian Film history filmed at Joychandi Pahar ADRA location Directed By OSCAR Winner Late Satyajit Roy. Kashipur Rajbari also a tourist place near Adra.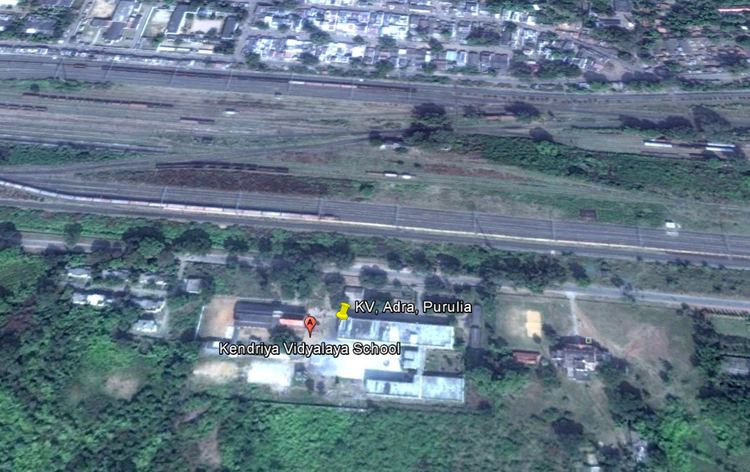 Adra can be considered a cosmopolitan town, representing a mix of diverse cultures of India. There are many people from the states of Bihar, Jharkhand, Uttar Pradesh, Rajasthan, Andhra Pradesh, Punjab, Orissa,Tamil Nadu,Gujrat, who live in Adra. The people of Adra are fond of Pujas. Every month there is one Puja or another. Starting from January–February till December, people are seen busy with celebrations. Come January, you have Saraswathi puja, then Ganesh Puja, Viswakarma Puja (a major attraction of Adra), Durga Puja, Lakshmi Puja, Kali Puja, Chat, Balaji puja, Eid, Guru Nanok Birthday and so on. The most important part of these all puja is the idol bisarjan at the last day of puja. People come together in the street and dance together to all the Bollywood hots including Bhojpuri and Bengali songs. Another very famous culture thats being followed for more than 100 years is the famous 31st Dance (31 December Night) thats celebrated every single year. All the Anglo families get together and have this dance every year, people from different places like Asansol, Dhanbad, Jamshedpur, Kharagpur etc. come to Adra for this night which is held at the South Eastern Institute.

Adra is known for Sacred Heart Church, which is one of the oldest churches built by the Britishers in 1819. Sacred Heart Church is the largest church under the Jamshedpur Diocese. Sacred Heart Church School is also considered to be the best convent school for exclusive education.
There are a lot many Tea Stalls which are considered to be the hottest place at Adra. The small stalls are also visited often for "anda chop" "Chingri Chop" and "Muglai paratha" which are quite popular with young people over there. There are many places for entertainment at Adra, Example:- Pump House, Food Park, Hati Park & Station Road. Adra is really a peaceful place to live in. A small town and most importantly its not a crowded place.
Adra, Purulia Wikipedia
(,)http://upload.wikimedia.org/wikipedia/en/f/f2/Adra_railway_station.JPG(,)http://i.ytimg.com/vi/F7hr5WJD3Cw/sddefault.jpg(,)http://www.ser.indianrailways.gov.in/cris/uploads/files/1367826883395-jairam%2520bati.jpg(,)http://www.thehindu.com/multimedia/dynamic/00006/railway_tracks_6647f.jpg(,)http://i.ytimg.com/vi/FvZ-1lZKk2s/maxresdefault.jpg(,)http://upload.wikimedia.org/wikipedia/commons/thumb/f/f7/Adra_asansol_MEMU.JPG/500px-Adra_asansol_MEMU.JPG(,)http://i.ytimg.com/vi/LIrFoM23LoU/maxresdefault.jpg(,)http://mw2.google.com/mw-panoramio/photos/medium/21385301.jpg(,)http://2.bp.blogspot.com/_7wtVcBZXfm4/S7sPU9q520I/AAAAAAAAJQI/dAQmzl7yexY/s1600/purulia%2B5.JPG(,)http://i.ytimg.com/vi/APwsn8k22Gc/hqdefault.jpg
(,)http://www.rangan-datta.info/images/boronti1.jpg(,)http://upload.wikimedia.org/wikipedia/commons/a/a1/Purulia_Ayodhaya_Hills.jpg(,)https://fbexternal-a.akamaihd.net/safe_image.php%3Fd%3DAQBAYXpRhX1IOrlU%26w%3D640%26h%3D480%26url%3Dhttp%253A%252F%252Fupload.wikimedia.org%252Fwikipedia%252Fen%252Ff%252Ff2%252FAdra_railway_station.JPG(,)http://mw2.google.com/mw-panoramio/photos/medium/39107517.jpg(,)http://mw2.google.com/mw-panoramio/photos/medium/39107481.jpg(,)http://mw2.google.com/mw-panoramio/photos/medium/41034403.jpg(,)http://3.bp.blogspot.com/_vWPgT9rIvgA/TTs198M3pWI/AAAAAAAAAC4/M35iUhx4xyc/s1600/17092010%252528008%252529.jpg(,)http://mw2.google.com/mw-panoramio/photos/medium/48401229.jpg
(,)http://images4.mygola.com/24f529c0c3a731bd57aa3e328c1d9391_1394017741_l.jpg(,)https://farm9.staticflickr.com/8263/8997048068_019873c131.jpg(,)http://images6.mygola.com/5499be4322f13d2b3f6c479e5bc37231_1394017747_l.jpg(,)http://photos.wikimapia.org/p/00/01/23/94/62_big.jpg(,)http://www.theautomotiveindia.com/forums/attachments/voyage-junction/61728-weekend-trip-baranti-purulia-west-bengal-during-monsoon-074.jpg(,)http://images2.mygola.com/649f778b4d4d394977fbec34a05f8ca8_1394017744_l.jpg(,)http://www.bengaltalkies.com/places/place/pur/photos/sub4/1.jpg(,)http://mw2.google.com/mw-panoramio/photos/medium/18782884.jpg(,)http://im1.indiarailinfo.com/599577/0/stationboardofadrarailwaystation.jpg(,)http://www.bengaltalkies.com/places/place/pur/photos/sub4/2.jpg
(,)http://1.bp.blogspot.com/_7wtVcBZXfm4/S7sPT8pAaEI/AAAAAAAAJP4/i9whG9wTx7o/s1600/purulia%2B3.jpg(,)http://i.ytimg.com/vi/nEZvMzcAwAk/0.jpg(,)http://i.ytimg.com/vi/cYGRnq9in2o/0.jpg(,)http://i1.ytimg.com/vi/NkGINF_f8xI/0.jpg(,)http://i1.ytimg.com/vi/F7hr5WJD3Cw/0.jpg(,)http://4.bp.blogspot.com/_7wtVcBZXfm4/S7sf3I3-cAI/AAAAAAAAJS0/eenO24rmA/s1600/purulia%2B21.jpg(,)https://i1.ytimg.com/vi/ABKUh4YXyL0/hqdefault.jpg
(,)http://www.kvadra.org.in/images/adra.jpg(,)http://farm6.static.flickr.com/5011/5564204869_073c66fb99_s.jpg(,)http://s3.amazonaws.com/i1338443035/24f529c0c3a731bd57aa3e328c1d9391_1394017741_l.jpg(,)http://i.ytimg.com/vi/nEZvMzcAwAk/hqdefault.jpg(,)http://im.hunt.in/cg/Purulia/City-Guide/Puruliaexpress.jpg(,)http://i.ytimg.com/vi/BjWOYPddHGE/0.jpg
(,)http://www.theautomotiveindia.com/forums/attachments/voyage-junction/61727d1346054257-weekend-trip-baranti-purulia-west-bengal-during-monsoon-072.jpg(,)http://www.theautomotiveindia.com/forums/attachments/voyage-junction/60814d1345445428-weekend-trip-baranti-purulia-west-bengal-during-monsoon-014.jpg(,)http://www.theautomotiveindia.com/forums/attachments/voyage-junction/60815d1345445428-weekend-trip-baranti-purulia-west-bengal-during-monsoon-017.jpg(,)http://im.hunt.in/cg/Purulia/City-Guide/purulia-t2.jpg(,)http://mw2.google.com/mw-panoramio/photos/medium/18783136.jpg(,)http://www.bengaltalkies.com/places/place/pur/photos/sub4/3.jpg(,)http://www.bengaltalkies.com/places/place/pur/photos/sub1/1.jpg(,)http://mw2.google.com/mw-panoramio/photos/medium/73534657.jpg(,)http://i.ytimg.com/vi/pNVj1JQcaF0/hqdefault.jpg(,)http://i.ytimg.com/vi/ABKUh4YXyL0/hqdefault.jpg