Covid-19
Ada Udechukwu





Artist






University of Nigeria, Nsukka
Ada Udechukwu (born 1960) is a Nigerian artist and poet associated with the Nsukka group.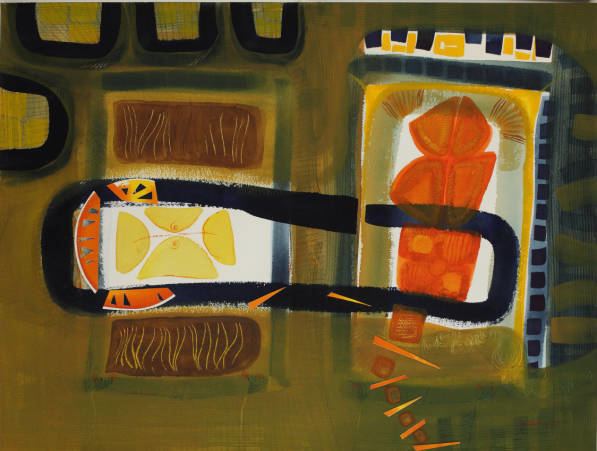 Born in Enugu, Udechukwu was the daughter of an Igbo father and an American mother. She grew up in Nigeria, moving with her family to the United States at the start of the Biafran War and returning when it was over. She studied under the author Chinua Achebe, earning her bachelor's degree in English and literature at the University of Nigeria in 1981. A few years later she began to paint on fabric, painting designs on clothing using a restrained linear style. In 1988 she began to make drawing on paper, using ink and watercolor. These drawings are more personal than her other work, reflecting her attempts to balance being a woman and an artist. Her work also examines the complexities of interracial and intercultural identities, inside and outside Africa.
Primarily a poet, Ada Udechukwu is also a well-regarded short story writer. Her book of poems and drawings, Woman, Me, was published by Boomerang Press (1993). Her short story "Night Bus" was published in the Fiction Issue of the journal The Atlantic (August 2006).
Ada Udechukwu Wikipedia